Cory Tucker Joins Cast Of James Patterson's THE CHEF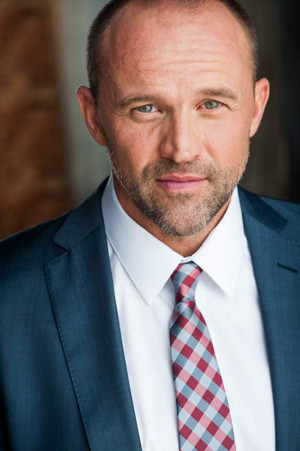 Actor Cory Tucker has joined the cast of best-selling author James Patterson's interactive new thriller "The Chef" which was released exclusively on Facebook Messenger as part digital novel and part movie on October 30, 2018. Cory stars as the lead character in the role of Caleb J. Rooney a New Orleans "police detective by day, celebrity food truck chef by night."

About "The Chef": In the Carnival days leading up to Mardi Gras, Detective Caleb Rooney comes under investigation for a murder he is accused of committing in the line of duty--as a MAJOR CRIMES detective for the New Orleans Police Department. Has his sideline at the Killer Chef food truck given him a taste for murder? While fighting the charges against him, Rooney makes a pair of unthinkable discoveries. His beloved city is under threat of attack. And these would-be terrorists may be local.

People can visit James Patterson's verified Facebook page and send a message to begin The Chef Experience. Or search in Facebook Messenger for "The Chef by James Patterson" and start reading. This is a first of its kind unique release presented with text, pictures, videos and sound clips to bring the story to life. There is also a Facebook group for fans to discuss the novel, live author Q&A, and an Instagram profile set up for Cory Tucker's "Caleb Rooney" character.

Cory will also be seen starring as, "Charles" in the action, sci-fi, thriller sequel "The Agent II." He most recently guest starred opposite Wilmer Valderrama in the CBS hit series "NCIS." He has upcoming projects that include "The Oath" which he wrote and will direct.

Cory is best known for his film work with Michael Bay in Pearl Harbor and playing "Buzz Aldrin" in Transformers - Dark of the Moon. His most notable television work includes guest star appearances in NCIS, The Orville, Bones, Longmire, the Closer and True Blood.

You can find Cory Tucker online at the following locations: IMDb, Instagram, Twitter and Facebook.