Click Here for More Articles on TV/Movies - TV Reviews
BWW Interview: Jim Lang Talks Composing for HEY ARNOLD!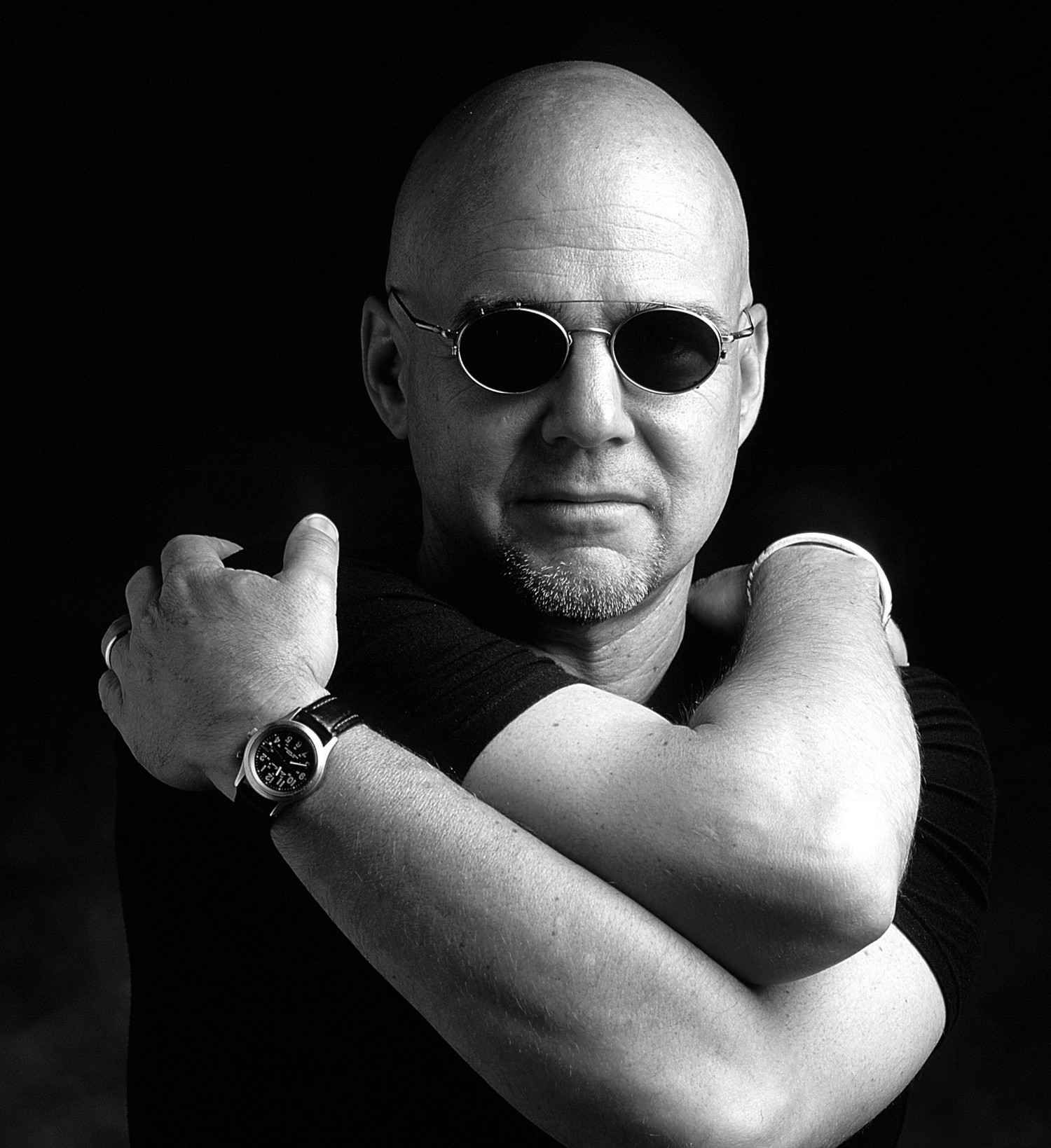 Composer Jim Lang took the time to speak with me about HEY ARNOLD!'s iconic jazzy themes, what it's like returning to the world of HEY ARNOLD!, and his upcoming projects.
Tell me a bit about yourself, how did you decide to become a composer?
I toured with a bunch of different people in the 70s and was on the road a lot as a keyboard player. When I got married, I wanted to figure out a way to stay in town. So I started looking for ways to be more in Los Angeles. I had some friends who were in the TV business and I initially did some music for some of the projects that they were working on. Crazy stuff like visitor videos and video walls for General Motors, things in New York, and crazy projects like that. The first gigs I had were basically stuff along those lines. I'm pretty much self-taught, I really didn't have any educational background.
How did you get involved with HEY ARNOLD?
Craig Bartlett and I had worked on some of those crazy projects I was talking about together. We met in the late 80s. He was working on a show where it was a World's Fair exhibit for the Toshiba Corporation and it was all industrial robots. They were teaching the industrial robots to dance. The producer on that hooked me up with Craig to do the music for it and we really hit it off, we enjoyed working together. We did several other projects for that company. They did World's Fair things, visitor centers-like the Kennedy Space Center-or museum kind of stuff. So Craig was involved in the writing and production on those things. We did two or three of those projects and then Nickelodeon approached Craig-or Craig approached Nickelodeon I should say-with the HEY ARNOLD idea. They liked the pitch. We did a pilot and they picked up the pilot and the rest was history. We've worked together ever since then. I've probably worked more with Craig than anybody else in my career.
I know you scored the recent HEY ARNOLD! movie (HEY ARNOLD: THE JUNGLE MOVIE), what was like to jump back on this series? Was it hard to get back into it?
It was really tremendous fun to go revisit all that material. The original series-we did 100 episodes and so there was a lot of thematic material that became a really familiar part of the show-character themes and other pieces of music, musical ideas that we used a lot in that show. When it became to do the movie, a lot of the thematic writing was already done. I think that the tricky thing for me was wanting to introduce some new material in the movie-some new thematic ideas-that weren't a part of the series and there really just wasn't time. That sounds like a crazy thing to say but there wasn't enough time in the movie to get to a bunch of new thematic ideas because there were so many spots where it was like, "Oh well that's Helga's theme, we gotta use Helga's theme there," or "that's Grandpa's theme or Hey Arnold's parents' theme, we have to use that." So many times I just had to use the familiar stuff, which of course, I love doing and I felt like it was something that I really wanted to do for the people that were fans of the show so they'd feel like they were in familiar territory.
HEY ARNOLD! is often associated with introducing jazz to children in the 90s, do you think the music in children's shows influences their taste in music as they grow?
I can only judge by the emails that I get by people who were fans of that show. Judging by that, I would say that the answer is definitely yes. People really relate to the music that they are exposed to when they're in a certain part of their life. In your young life, all that music is new, it's exciting, and it's kind of a part of your emotional landscape in a way that just really never goes away. So the fact that we were doing jazzy stuff in that show, I think yes, it was an introduction to that musical flavor for a lot of people. If you think of the different styles of music that are available for TV, jazz is overlooked a lot. I think certain types of jazzy scores are difficult for people to wrap their minds around. Improvisations could be tricky for people to grasp when they're listening to it in the context of a cartoon but it really seems to be the soundtrack for a lot of people's young lives and I've always been really delighted to get emails from people saying, "I got started listening to jazz thanks to Hey Arnold." That was something we absolutely didn't think about, it wasn't intentional. We weren't trying to teach anybody anything, it just seemed like the right soundtrack.
How do you approach each project you work on? Do you have one process or does it change project to project?
I've got certain ways that I like to work. I like to get a sort of sonic palette together before I begin working so that I know the kind of sounds I'm going to be working with. I really love synthesizers and computers-I love making music that way. It's the way I learned to do it. So getting that toolbox organized before I begin writing is a big deal for me. It's also one of the really fun parts of the process-looking for sounds or making sounds that I want to use. Another benefit is-I like the idea that with a TV show, when people hear music that sounds a certain way, they can immediately identify, "Oh that's Hey Arnold music" or "that's LLOYD IN SPACE music." Every time you hear a twangy guitar with tremolo on it you're going to think about TWIN PEAKS because that was the signature sound that they used. That kind of thing I think is really magic. So I really aspire to have a unique soundscape for things so that people really know they're in that show, in that zone.
Do you have a favorite piece you've done?
Yeah...that's like being asked to choose your favorite child. My thinking on that is influenced a lot by what other people seem to like. There was the theme from the HEY ARNOLD! episode called "Parent's Day" that's a really pretty, sort of bittersweet piano theme. That's a big favorite with everybody else-certainly with the fans of the show. That's the one that's gotten more hits than anything else that I've every posted online. Aside from that, I always love the music that I'm working on at the present time.
Is there one person, alive or dead, you'd love to collaborate with?
I love Paul Thomas Anderson's stuff. At one point I was up for FUTURAMA, Matt Groening's show that he did after THE SIMPSONS had been on the air for a few years. That didn't work out but I love his stuff, it would be really fun to work with him. Just about anybody though, I really love meeting new people and getting exposed to new ideas and new demands.
Do you have any advice for aspiring composers, like anything you wish you knew when you were starting out?
The best advice I've ever gotten from somebody was: find people that you respect and that you like to work with, really be avid in your search for good collaborators. That's always proven to be true to me, the best experiences I've had and some of the best work I've done has been with the people who were the best collaborators and the best people. Another thing is that if you're a sound designer, it's important to design sounds as much as you can. If you want to be a composer, it's important to write as much music as you can, even if you're just doing it for yourself, you never stop. I've never stopped learning. I've never done anything where I don't learn something new about my craft. Just keep doing it. At the same time, always try to improve your practice. Try to figure out what you can do better. How can you work faster? How can you work smarter? Those are all important too.
Do you have other upcoming projects you could tell us about?
There are a couple of pitches with Wind Dancer Films-the production entity that makes READY JET GO!, which is one of Craig's [Bartlett] shows that I've been working on for the last couple years. There's a music-based idea that Craig has-we're working on developing that. That will be called MIXED BERRY JAM. That'll be a great project if we can get that made. I'm also doing some recording now-doing some personal recording, looking to release a little music, which I haven't done for a long time. Really having fun playing in that sandbox and not being on deadlines for a few months.
Check out Jim's website for more information: https://jimlangmusic.com
HEY ARNOLD! opening theme: https://www.youtube.com/watch?v=vUsnJ9jlwns&feature=youtu.be
IMAGE COURTESY OF JIM LANG
Related Articles