RHODE ISLAND OPERA NEWS COVERAGE
The latest news on performances of Opera in Rhode Island.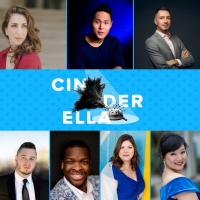 LA CENERENTOLA Announced At Opera Columbus
by A.A. Cristi - August 29, 2022
Gioachino Rossini's delightful "La Cenerentola" plays out in modern-day Newport, RI in an updated take on the classic tale in a new production by Opera Columbus, Tri-Cities Opera, and Annapolis Opera.  ...