Wilmington Concert Opera to Present GIRONDINES This Month
Composer Sarah Van Sciver set the libretto by WCO's co-founder and artistic director, Kirsten C. Kunkle.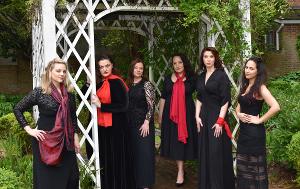 Wilmington Concert Opera will present the world premiere of "Girondines," a two-act ensemble chamber opera for six women, and scored for piano, violin, cello, and electronics. Composer Sarah Van Sciver set the libretto by WCO's co-founder and artistic director, Kirsten C. Kunkle.
"Girondines," based on historical fact, focuses on the story of six real life French Revolutionaries who presumably knew one another, met in secret before the Reign of Terror, and supported one another during the political upheaval. All six of the revolutionaries are women, and of these, three are guillotined and three live. Van Sciver and Kunkle are working to further their own legacy of women, both in the history of the women featured in the opera, and also by creating visceral and important roles for women in opera.
CAST
Charlotte Corday -
Kirsten C. Kunkle (10/21 & 10/22)
Suzannah Waddington (10/23)
Olympe de Gouges -
Ashley Becker (10/21 & 10/22)
Laurice Simmons Kennel (10/23)
Marie Anne Pierrette Paulze Lavoisier -
Marisa Robinson (10/21 & 10/22)
Alyssa Brode (10/23)
Madame Roland (Manon) -
Alyssa Maria Lehman (10/21 & 10/22)
Allison Deady (10/23)
Madame de Staël (Germaine) -
Raffaella Lo Castro (10/21 & 10/22)
Kaitlyn Beth Tierney (10/23)
Elisabeth Louise Vigée Le Brun -
Tracy Sturgis (10/21 & 10/22)
Annie Gill (10/23)
Piano & Music Direction - Sarah Van Sciver
Violin - Thuy Nguyen
Cello - Melissa Brun
Stage Manager - Johanna Lynn Jones
Photography - Julie Smith
The performances are free and open to the public, with no tickets required.
Performances are Oct 21 & 22 at 8:00 PM and October 23 at 2:00 PM at Presbyterian Church of the Covenant in Wilmington. (503 Duncan Rd, Wilmington, DE 19809).
Due to historical content, the recommended age for the opera is 13 and older.
Wilmington Concert Opera is an exclusively women and minority-run company, founded on the principles of diversity, inclusivity, and accessibility.
More Hot Stories For You
COC Celebrates Return To The Stage With Sold-Out Shows And Revitalized Programming

December 2, 2022

Canadian Opera Company's 2021/2022 season was marked by sold-out shows, an average mainstage attendance capacity of 94%, and impressive growth in the company's online community as reported yesterday by COC Board Chair Jonathan Morgan and COC General Director Perryn Leech.
---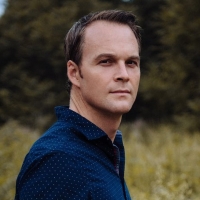 Jamez McCorkle Brings His Acclaimed Lead Performance To Boston In Rhiannon Giddens And Michael Abel's OMAR

December 1, 2022

Casting and production announcements for Boston Lyric Opera's spring 2023 performances are being released today, including performers in BLO's premiere production of Bluebeard's Castle/Four Songs in March 2023 and the New England premiere of Rhiannon Giddens and Michael Abels' new opera, Omar in May 2023.
---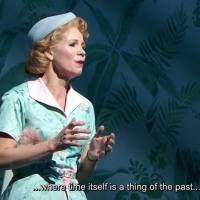 Video: Watch a Clip of Kelli O'Hara in THE HOURS at The Metropolitan Opera

December 1, 2022

Watch a clip of Kelli O'Hara performing 'Heaven? Somebody else's heaven?' in The Metropolitan Opera's world-premiere staging of Pulitzer Prize-winning composer Kevin Puts's The Hours.
---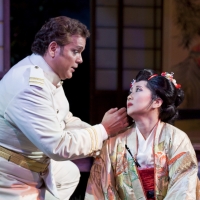 Sarasota Opera Receives $60,000 Arts Appreciation Grant From Gulf Coast Community Foundation

November 29, 2022

Sarasota Opera has received a $60,000 Arts Appreciation Grant from Gulf Coast Community Foundation. Aligning with their mission to find meaningful ways to invest in the arts, Gulf Coast Community Foundation allows grant award winners flexibility with their funding in order to pursue their own artistic missions. 
---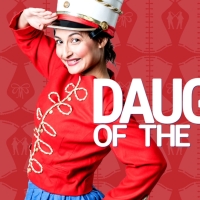 Individual Tickets For Donizetti's THE DAUGHTER OF THE REGIMENT On Sale This Friday!

November 29, 2022

Opera Orlando concludes its 2022-23 Opera on the MainStage series on a high note–well, nine high C's, to be exact. Sung in French with English dialogue and supertitles, Donizetti's The Daughter of the Regiment comes to Steinmetz Hall at Dr. Phillips Center for the Performing Arts this April with equal parts comedy and romance.
---