Black Opera Alliance And TRG Arts Insight Report Reveals Lack Of Transparency Around Commitment To Racial Equity in Opera
BOA and TRG will be releasing ongoing insight reports in 2021 and 2022 to share how progress is being made.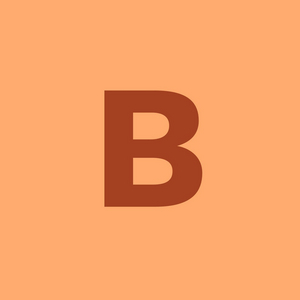 Social justice advocacy group Black Opera Alliance (BOA) and international arts management consultants TRG Arts have released their second Insight Report, "US Opera Company Responses to 'Pledge for Racial Equity and Systemic Change in Opera' and Next Steps," to track progress U.S. opera companies are making toward the eight areas of needed transformation defined in BOA's The Pledge.
Study results were based in part on data collection workbooks BOA sent to opera companies that had committed to The Pledge to capture the demographic make-up of their artistic, administrative, and board teams.
The study highlights reveal:
• 113 opera companies in the U.S. were sent Black Opera Alliance's pledge.
• 48% of U.S. opera companies have responded "Yes" to The Pledge; 35%, have responded, but have not yet committed, 16% have not responded; and 1% has responded "No."
• Of 84 opera companies that received data workbooks requesting details of artistic hires by type of role and by race, only 19 returned information they completed themselves, with 59% of the data returned incomplete. BOA members compiled information on an additional 15 companies based on publicly available data for a total of 34 companies in the study sample.
• Where race data was provided, representation concerns are illuminated with Black artists hired for just 3% of production roles and 10% of all principal singer roles.
• While 12% of Americans are Black, across all production data returned with race categories assigned, Black artists account for only 7% of all hires.
• 19 opera companies provided feedback of accountability measures they have in place. The greatest proportions are working with a third-party EDI consultant and adopting new approaches and policies. Only five organizations have EDI efforts being led by the board, and another five are mounting efforts with ad hoc committees led by staff.
"One of the major themes of this study is the absence of data, the level of completeness. That only 41% of the data we received from opera companies was useful is something rarely seen in the performing arts sector," said Ibukun Babalola, BOA member and BOA data research team member. "These opera companies have infrastructure and budgets, and yet even in this era of racial awakening this small ask is not being treated fairly and BOA members have had to step forward for the non-responsive."
"The lack of information forthcoming from the opera companies in this study that have committed to The Pledge is disheartening, but not surprising," said Dr. Derrell Acon, BOA Board member. "We're putting in a lot of work to get racial equity and justice done for the whole industry. It's going to happen with or without organizations that neglect their responsibility and don't take accountability. My message to them is hop on the train and help us out. After all that we've poured into this artform, this is an opportunity to do right by your artists."
In the following results, a positive correlation is shown between pledge status and hiring of Black artists. Where race data was supplied by companies for artists, those companies that have signed The Pledge (Yes: Y) are more likely to hire Black and racially diverse artists. Opera companies who have not signed the pledge (IP: In Progress or NR: No Response) have less diversity in their artist hires.
Babalola cautions however, "This positive correlation may be a result of those companies sharing data that makes them look good, especially in light of such incomplete data, even in the 'Y' category."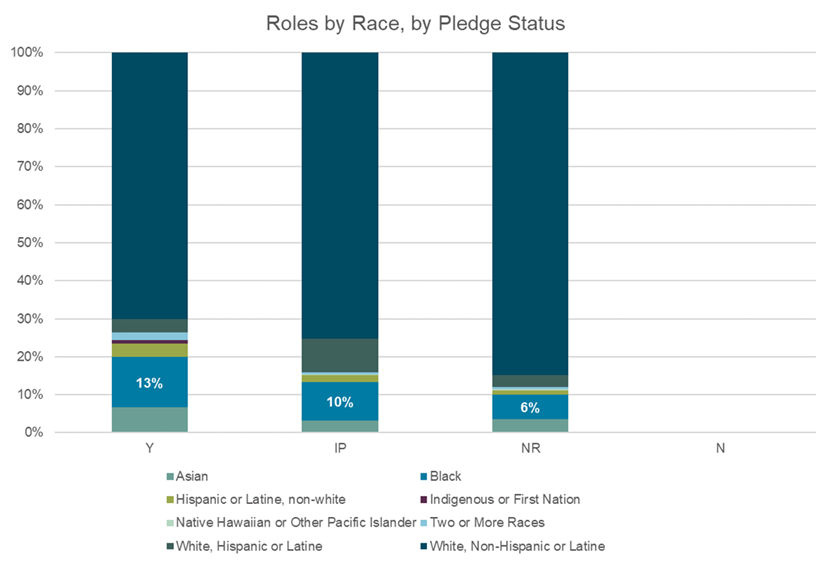 "This report is challenging to this sector in all the right ways. I'm grateful that TRG has had the opportunity to partner with BOA to bring our expertise in collecting, understanding, evaluating and presenting data to illuminate the stories that can bring improvements and opportunities to the traditionally white-led opera world," said TRG Arts CEO Jill S. Robinson. "Supporting equity benefits not only Black and other underrepresented artists and administrators, but is crucial to the creativity and success of the sector and performing arts at large."
To download a copy of the Insight Report visit https://go.trgarts.com/boa-trg-insight-report-aug-2021.
BOA and TRG will be releasing ongoing insight reports in 2021 and 2022 to share how progress is being made. These reports will shine a spotlight on how and where the sector is making gains. BOA and TRG Arts are also committed to helping the opera sector understand how to apply these data points to aid in journeys of improvement. To facilitate industry-wide learning, BOA and TRG Arts also will host webinars to review each insight report and discuss take-aways and action items.