BWW Speaking Out: Creating a New American Operatic Canon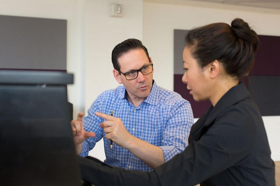 By Lawrence Edelson, Guest Columnist
Founder and Producing Artistic Director of American Lyric Theater, home of the Composer Librettist Development Program, celebrating its 10th anniversary.
The importance of composer and librettist mentorship
Why do we need a program to train opera composers and librettists? Mozart and Da Ponte--together, creators of LE NOZZE DI FIGARO, DON GIOVANNI and COSI FAN TUTTE--didn't go through training programs!
I am often asked this question, and recently, I had the honor of discussing the importance of composer and librettist mentorship as a delegate at the first World Opera Forum in Madrid. My usual answer to this sort of question is that, first: Mozart was Mozart and Da Ponte was Da Ponte!
But beyond genius, the environment in which Mozart, Da Ponte, and many other great operatic writers created their works historically was very different than the world we live in today. The World Opera Forum provided me with the opportunity to further reflect on this, as our discussion in Madrid was focused on four important areas that intersect when thinking about mentoring operatic writers: New Works, Cultural Heritage, Diversity, and Advocacy.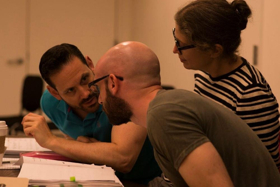 The topic of cultural heritage opened the Forum. The question posed to delegates was, "Will the richness and weight of its heritage kill opera?" Much discussion ensued. Many wondered aloud if there is any other performing art where the majority of resources are dedicated to existing repertoire rather than fostering new work; where we seem to be more concerned with historic preservation than living artists.
There was an overwhelming feeling that the weight of our cultural heritage will kill us if we keep looking inward, as opposed to embracing the rest of the world around us. Not surprisingly, the discussion of cultural heritage quickly turned to new works. Can something new spring forth from something inherited? And isn't challenging the status quo part of our heritage?
As the discussion moved to diversity, the question that was raised was, "How can opera reach a diverse audience and reflect 21st century society?" I have always believed that new works are one of the best ways to diversify audiences--especially when those works are written by artists that reflect the society in which we live today.
One delegate intriguingly asked the question in manufacturing terms, turning the conversation on Diversity not only to how we produce opera, but also, how we create new opera: What changes are necessary in the production line to change the output? By extension: What do we need to change about our training and commissioning processes to change the scope of new operas being created? I was very taken by how consultant Keryl McCord reframed the conversation in terms of demanding racial and cultural equity. Keryl asserted that "we serve our humanity by demanding that we are seen in our fullness."
As the conversation turned to advocacy, the question we were asked was, "How will we advocate opera in our democracy and make the case for its public value?" My colleagues Anh Lê from Opera Theatre of Saint Louis and Cayenne Harris from Lyric Opera of Chicago brilliantly addressed this issue. Anh asserted that "relevance and social value must be earned," while Cayenne declared that we need to "let go of the notion that opera has inherent value for everyone."
I love both of these statements, and I believe it is critical for us to embrace what they really mean for us as producers of opera; but a number of our European colleagues had quite a different perspective. Rallying cries from many European company leaders included "opera is an essential good; democracy gives us the right to have opera; opera is an essential human right; and opera is better than any other art form."
As someone who loves opera, I see how easy it can be to go down this road, but it is also incredibly dangerous. These statements come from a point of entitlement, and to some degree, elitism. It is probably safe to assume that all of the North American company directors feel that opera is the most exciting art form, and we similarly think everyone should have access to opera. But, because opera is not an inherent part of our cultural heritage and not part of our societal DNA, we tend not to operate in terms of asserting that we deserve to have opera. We have to earn opera--to make the case for opera to thrive in our communities.
Of course, we all know there are significant differences between the American and European models of producing and supporting opera. This was probably most potently felt when one company representative from Germany was complaining that they only received 38 Million Euros in support from their government this year, while everyone from the United States started audibly gasping for oxygen!
Because opera is not an ingrained part of our cultural heritage, and because we have to always be advocating for opera's value to secure funding, we are forced to become incredibly attuned to the way opera functions in the communities we serve--and from that, I think we benefit greatly. Another delegate from Germany also pointed out that new operas being developed in the United States are more frequently written about contemporary subject matter, while new operas being developed in mainland Europe tend to skew more towards adaptations of classic texts. I believe that is part of why opera in America is so vibrant today, and why opera will become even stronger if we are even more insistent on "being seen in our fullness." The more attuned we are to those we serve--and hope to serve--the better.
As our focus turned specifically to new works, we were asked, "Can new work regain its place at the heart of opera, as in theatre or cinema?" This begs the question, when was new work really at "the heart of opera" as it is now in cinema? The preparatory materials we were given for this session spoke of the "golden age" between Mozart and Strauss, when new operas were the main events. Mahler was considered unusual as Director of the Vienna State Opera (from 1897 to 1907) for programming new interpretations of Don Giovanni, Fidelio and Tristan und Isolde to complement new works.
But in many ways, Mahler has become our role model, and the opera field now tends to emphasize established repertoire over new works. This has created an enormous obstacle to opera's long-term vibrancy. Other genres of art and entertainment that are thriving embrace new work with exponentially greater frequency than we do in opera. When we plan seasons where revivals significantly outnumber premieres, we are telling our audiences that new opera doesn't matter; that new operas aren't as good as older works; and that we are preparing opera for its extinction.
I believe that it is every opera company's obligation to present new work. It is our obligation to audiences and the art form. We can love historic works and continue producing them, while still making more room for new works. The two are not mutually exclusive. All of the works we love were once premieres. The cycle must continue.
Which brings me back to the original question: "Why do we need a program to train opera composers and librettists?" I created the Composer Librettist Development Program (CLDP) just over ten years ago at ALT because I saw a real void in our industry. I was attending many new operas, but I was frustrated that so few of them were strong both musically and dramatically. I was seeing a world on stage that was far from reflecting our fullness.
I was attending new operas by composers and librettists who were clearly very talented, but didn't seem to quite hit their mark. Why? The answer became clear when I did a deep dive into how works were being developed at opera companies, which artists were being commissioned, and what sort of training (or lack thereof) was available for those who wanted to write opera.
Almost every opera company in the country had some sort of young artist program for singers, but no company was making the same level of investment in operatic writers. I decided to address that problem. One can be the most talented composer of symphonic music, of art song, but still not have the skills and tools to effectively write an opera. Similarly, one can be an incredibly gifted playwright, lyricist or poet, but not have developed their gifts to bring them forth as powerfully as possible on the opera stage.
Artists who wanted to write operas were also not growing up immersed in opera. Since opera is not an inherent part of our cultural heritage and not part of our societal DNA in North America, we needed to immerse gifted writers in opera, and to provide them with the time and resources to allow opera to become integrated with their personal DNA. The CLDP was designed to provide training and mentorship with some of the most successful practitioners in the country - including composers, librettists, dramaturgs, conductors, directors, and performers - that didn't exist anywhere else.
Of equal importance, every opera company has the ability to produce more new work, but not every company has the expertise to train and support operatic writers. American Lyric Theater's specialization, and my selection of founding faculty members Mark Adamo, Daniel Catan, Anthony Davis, Cori Ellison, and Rhoda Levine was highly strategic. Since then, the faculty has grown to include Mark Campbell, Jake Heggie, Lidiya Yankovskaya, and many of the country's leading operatic artists as guest mentors.
So when I am asked why we need a program to train opera composers and librettists--why the CLDP exists--I actually have many answers. The CLDP exists because it is every opera company's obligation to present new work. It is our obligation to our audiences and the art form. The CLDP exists because new operas do matter. By dedicating resources to our writers, many new masterpieces are born.
We are preparing opera for a long and healthy future. The CLDP exists because all of the works we love were once premieres, and the cycle must continue. The CLDP exists because many opera companies don't have the resources and/or expertise to mentor operatic writers, or it simply is not their priority. The CLDP exists because embracing diverse voices that reflect the society in which we live enables us to create a new American operatic canon that embraces our fullness.
Why do we need a program like the Composer Librettist Development Program? Because, as ALT's tag-line says: "Great operas don't just happen." We need to create the environment for them to happen. And that starts with the writers. Today's composers and librettists are diverse advocates that are creating a new legacy of work that is uniquely ours and of the now. They are an integral part of the future of the art form we all love--and we must invest in their future.
Besides his responsibilities at American Lyric Theater and the Composer Librettist Development Program, Lawrence Edelson is also Artistic and General Director of Opera Saratoga.