Review: Love and Laughter Warms MN Opera's Luscious THE ITALIAN STRAW HAT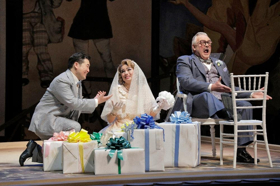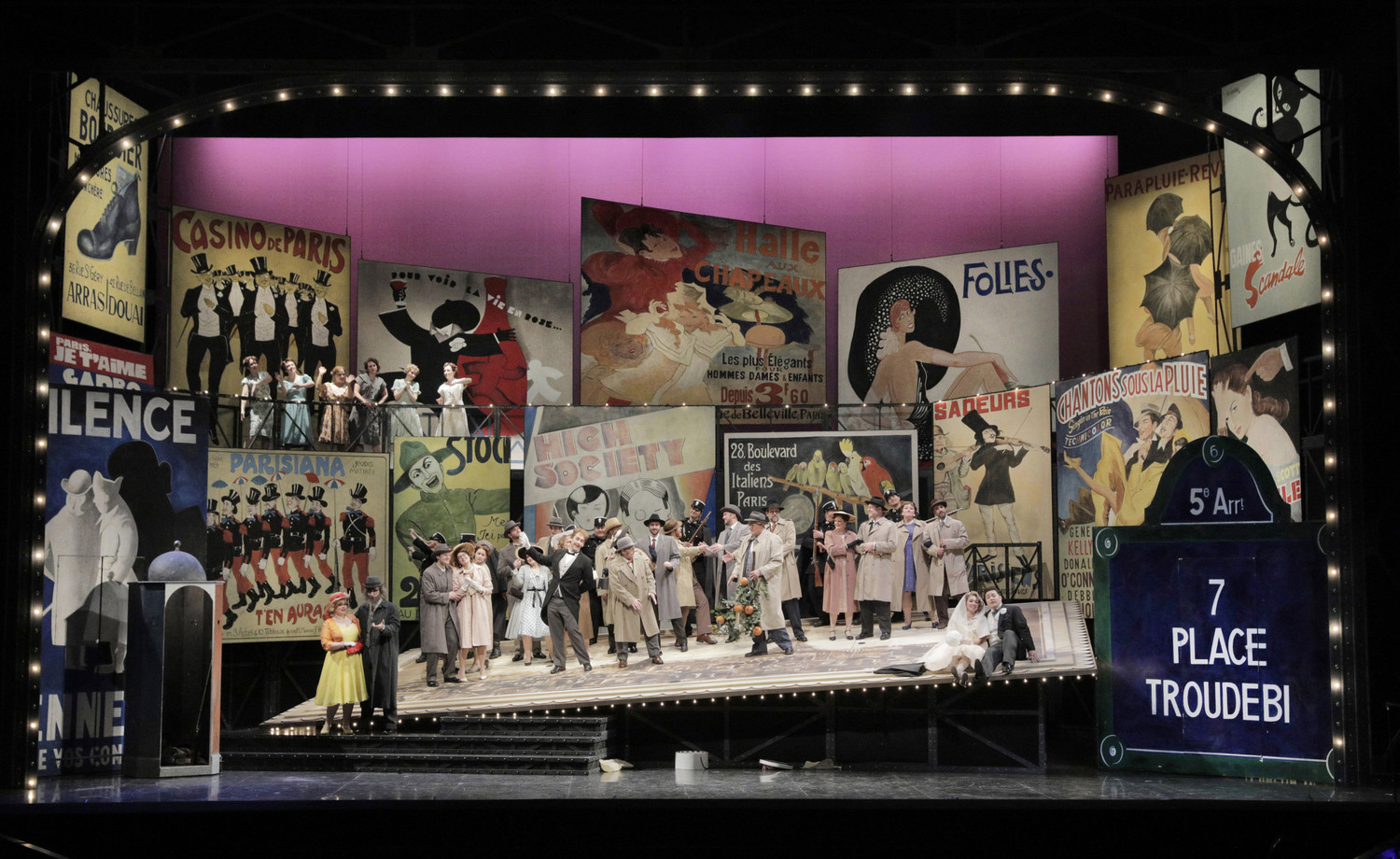 In the midst of a polar vortex this winter, MN Opera sends an early valentine filled with warmth to the Twin Cities in their production The Italian Straw Hat at the Ordway Center's Orchestra Hall. This comic Italian opera set in 1950's Paris plays similar to a French farce while sung in Italian accompanied by English subtitles. Composed and written by Nino Rota and his wife Ernesta, the composer earned accolades for his film scores written for Federico Fellini, and "The Godfather," both the first and second versions. In this opera, Rota's mid-century comedy, a groom's horse eats an expensive straw hat on the morning of his wedding day while his father in law's patent leather shoes fit too tight. Sound extraordinary? Yes, all is wondrous mayhem as this Parisian wedding spins out of control and delightful events happen on stage throughout this enchanting opera.
Rarely produced in the United States (1977 at the Santa Fe Opera Festival), this premiere of The Italian Straw Hat invites audiences to experience the opera based on an 1851 play and a 1928 film titled in French, Un Chapeau de Palle d'Italie. Rota lived and worked as a master composer, and at the MN Opera production's, Andrew Stenson, a Minnesota native, plays the frustrated groom Fadinard, with both believability and enthusiasm. He also delivers the masterful operatic voice to match, as his character appears on stage for almost the entire four acts.
In Fardinard's passionate frustration and fury before he can return to his Paris home and bed his bride Elena, he searches far and wide to find another hat that his horse ate by chance. Stenson defines the poignant moments together with a style of Commedia del'arte comedy popular in 16th century Italy, a commanding task, while the ludicrous situations happen because the lady whose hat was eaten confessed that this was a gift from her overly jealous husband.
In Fadinard's journey to find another hat, his father in law Nonancourt, the booming Dale Travis, and a deaf uncle Vézinet, Dennis Petersen, play into these uncommon events. This leads Fadinard to a milliner with a cache of seamstresses and a Baroness' villa, where he is mistaken for a virtuoso violinist. La Baronessa de Champigny, played by a grand Victoria Vargas, tries to seduce the poor groom Fadinard in a red sequin gown draped against a a gigantic pink four tiered cake, a moment worth remembering. The Viscount Achille di Rosalba as played by Christian Sanders adds a special touch to this visual delight. Add in drunken wedding guests, a serious envious husband, and guests waiting for the groom to arrive at the wedding feast-all who have been caught in a Parisian storm that bring umbrellas to the Ordway's aisles and stage--- and this opera keeps the audience's attention firmly on the action and Rota's melodic music
Credit the MN Opera's Creative team for the dynamic design that gives the stage an over the top 50's ambiance, which heightens the innocence of the opera's themes. A tilted platform might reference how easily a day can run amiss, as the opera spins in comedy, similar to a tilt-o-whirl at a carnival. A postcard perfect backdrop, larger than life fruit bowls, candy pink suits and a cranky, suspicious husband soaking his feet arrive courtesy of Lorenzo Cutuli, scenic and costumes design, Andrea Cigni, stage director and Marcus Dilliard, lighting design. Dilliard's design at the MN Opera celebrate his 25th collaboration with the company, and here the lights echo the emotions and moods of the characters. Conductor Jonathan Brandani oversees the opera orchestra, while Choreographer Heidi Spesard-Noble keeps this charming cast in step for an absolutely luscious evening.

The beautiful bride Elena, Lisa Marie Rogali, centers this comedy with a young woman who has little control on her wedding day, dashed between her domineering father and nowhere to be found groom. A groom who searches for the hat Elena has no idea has forever changed her wedding day. In a tea length gown, with shoulder cape, Rogali draws the attention to her innocence and true love when she sings together with Stenson's Fardinard in ebullient affection.
This ardent and heartfelt journey to love's fulfillment is a powerful antidote to cynicism or melancholy, which presents pure pleasure to the Twin Cities for a grand midwinter folly. The warmth and wonder inherent in Rota's opera will captivate audiences, and indeed make them wish they, too, could wear an expensive, Italian straw adorned with ribbons when spring arrives. Remember to enjoy and experience this probable once in a lifetime production of MN Opera's The Italian Straw Hat. Ponder the time. a day in the life of someone you know went magically amiss--and then at the end of the day, even a long day, how love and laughter leaves an indelible impression on the heart.
MN Opera presents THE ITALIAN STRAW HAT at the Ordway Center's Orchestra Hall through February 3. For information about the MN Opera season or tickets to the performance, please visit: www.mnopera.org.
Peggy Sue Dunigan earned a BA in Fine Art, a MA in English and then finished with a Masters of Fine Art in Creative Fiction from Pine Manor College, Massachusetts. Currently she independently write... (read more about this author)