Latest Articles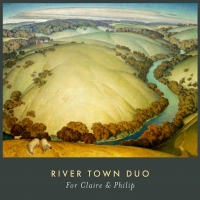 River Town Duo Releases Debut Album Featuring Original Works By Six Contemporary Composers
by BWW News Desk - January 15, 2021
Known as one of the nation's leading bass-harp ensembles, River Town Duo today announced the release of its debut album: River Town Duo: For Claire & Philip. The album is the latest addition to what has historically been a limited repertoire for bass-harp instrumentation. ...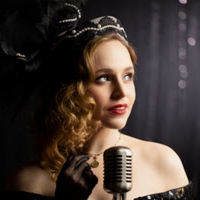 Nina Herzog Releases Second Single 'Least Resistance'
by TV News Desk - January 15, 2021
Los Angeles singer/songwriter NINA HERZOG released the second single, "Least Resistance," today from her long-awaited six-song debut EP, TOGETHER AWAY, which is due out March 12 via Label Logic, as distributed by Ingrooves. ...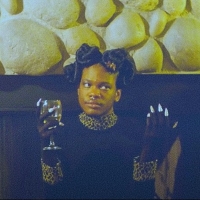 Shamir Shares 'Diet' Video
by TV News Desk - January 14, 2021
Today, indie rock figurehead Shamir shared a new video for bold single "Diet" off his self-titled album Shamir. ...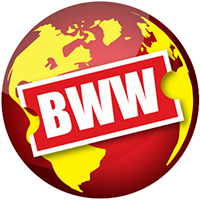 ECM New Series Releases Hallgató - A New Album From Ferenc Snétberger And The Keller Quartett
by BWW News Desk - January 13, 2021
Recorded live in the Grand Hall of Budapest's Liszt Academy in December 2018, Hallgató is an inspired and moving album from Ferenc Snétberger and the Keller Quartett. Hungary's outstanding acoustic guitarist and its foremost chamber group are heard together and separately, in a program with composit...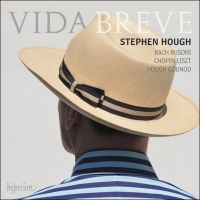 Stephen Hough's Album 'Vida Breve' To Be Released By Hyperion Records
by BWW News Desk - January 13, 2021
"In the world of the arts," says Stephen Hough, "death has always been a central subject resulting in the most exalted and inexhaustible expression," and the pianist's upcoming solo album explores some pieces that have this theme as part of their identity or inspiration. Among these works is Mr. Hou...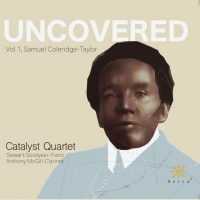 Catalyst Quartet to Release UNCOVERED Vol. 1, Featuring The Works Of Samuel Coleridge-Taylor and More
by BWW News Desk - January 12, 2021
The first of a multi-volume set, Volume 1 features the works of Samuel Coleridge-Taylor including his Quintet in G minor for Piano and Strings with pianist Stewart Goodyear, Fantasiestück, and Quintet in F sharp minor with clarinetist Anthony McGill....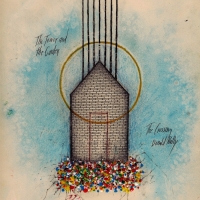 The Crossing Releases 'The Tower and The Garden' Feat. Works By Gregory Spears, Joel Puckett, And Toivo Tulev
by BWW News Desk - January 12, 2021
On Friday, February 12, 2021, GRAMMY-winning choir The Crossing, led by Donald Nally, releases its 23rd commercial album, THE TOWER AND THE GARDEN on Navona Records. ...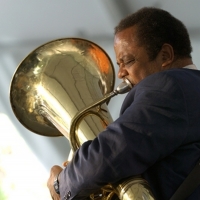 Multi-Instrumentalist Howard Johnson Dies at 79
by BWW News Desk - January 12, 2021
Howard Johnson, veteran jazz musician, tuba innovator and founding member of the Saturday Night Live band, died at home in New York on Jan. 11, 2021, following a long illness, according to his longtime partner, Nancy Olewine. ...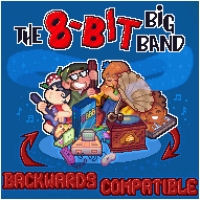 The 8-Bit Big Band's New Album BACKWARDS COMPATIBLE Is Now Available
by BWW News Desk - January 11, 2021
The 8-Bit Big Band, under the direction of Tony-nominee Charlie Rosen, has released their third full length album, Backwards Compatible. An exploration of the 'Great Video Game Songbook'', this electrifying new album features a symphonic orchestra made up of over 70 of New York City's finest musicia...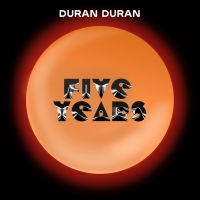 Duran Duran Pays Tribute to David Bowie With 'Five Years' Cover
by BWW News Desk - January 08, 2021
Today, internationally acclaimed, multi-platinum and award-winning pop legends Duran Duran kick-off their 2021 40th anniversary celebrations by going back to where it all began for them, with a stunning stand-alone cover of David Bowie's timeless classic, 'Five Years.'...