| | |
| --- | --- |
| BIO: Lisa Miller has what every singer strives for - a voice of her own. She does more than just deliver words and a tuneful melody, she gives the songs she sing a colour and a pathos that is utterly distinctive. There are very few others with the ability to convey such a degree of soulful emotion, and who are able to write songs that cut so close to the heart of the matter. To listen to Lisa Miller is to hear your very own story put to song. Since the release of her debut album in 1996, Lisa Miller has received consistent and unanimous praise from reviewers across the board, and earned a place as one of our very finest musical artists. Miller was a final-five nominee for the Best Female Artist ARIA Award in 1999 for her second album As Far As A Life Goes, in 2003 for Car Tape and again in 2004 for Version Originale. Along with nominations for Best Independent and Best Adult Contemporary Album, and Producer Of The Year, she has altogether been nominated 9 times for solo ARIA awards. Morning In The Bowl Of Night was nominated in 2007 for Best Album and Best Female Artist in the EG awards. Her songs have been featured on many compilations and soundtracks (such as She Will Have Her Way, Look Both Ways, and Seachange). She has toured with international artists as diverse as Neil Young, Nick Cave, Billy Bragg, Nick Lowe, Alex Chilton, Bert Jansch, Iris Dement, Jonathan Richman and Jimmy Webb. She has performed live on national television on numerous occasions, and more recently her voice has been heard by millions of Australians in the highly successful If You Need Me TV ads for RACV. In 2008 Morning In The Bowl Of Night was named in the shortlist for the prestigious Australian Music Prize, awarded to the best album of the previous year, as voted by a selected panel of critics, retailers and peers. | |
Latest Articles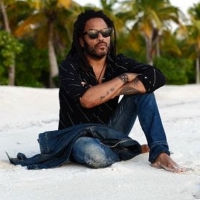 Lenny Kravitz Talks About Finding His Voice on CBS SUNDAY MORNING
by TV News Desk - October 01, 2020
Lenny Kravitz has had hit records and packed concert venues....
216 Quarterfinalists Announced For 2021 Music Educator Award Presented By The Recording Academy And GRAMMY Museum
by TV News Desk - June 09, 2020
A total of 216 music teachers from 199 cities have been announced as quarterfinalists for the Music Educator Award presented by the Recording Academy® and GRAMMY Museum®. In total, nearly 2,000 initial nominations were submitted. In addition to our quarterfinalists, 91 legacy applicants from 2020 wi...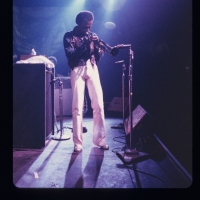 American Masters to Premiere MILES DAVIS: BIRTH OF THE COOL
by TV News Desk - January 28, 2020
American Masters presents the broadcast premiere of award-winning filmmaker Stanley Nelson's deep dive into the world of a beloved musical giant. American Masters a?" Miles Davis: Birth of the Cool, which earned a Grammy nomination in the a?oeBest Music Filma?? category, premieres nationwide Tuesday...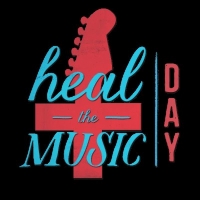 'Heal The Music Day' Raises More Than $400,000 For Music Health Alliance
by TV News Desk - November 19, 2019
Led by multi-platinum entertainer Dierks Bentley, 2019's 3rd annual a?oeHeal The Music Daya?? raised over $400,000 for Music Health Alliance (MHA). Entirely funded through grants and individual and corporate donations, a?oeHeal The Music Daya?? highlights the music community's efforts to provide fin...