BIO:

Lisa Miller has what every singer strives for - a voice of her own. She does more than just deliver words and a tuneful melody, she gives the songs she sing a colour and a pathos that is utterly distinctive. There are very few others with the ability to convey such a degree of soulful emotion, and who are able to write songs that cut so close to the heart of the matter. To listen to Lisa Miller is to hear your very own story put to song. Since the release of her debut album in 1996, Lisa Miller has received consistent and unanimous praise from reviewers across the board, and earned a place as one of our very finest musical artists. Miller was a final-five nominee for the Best Female Artist ARIA Award in 1999 for her second album As Far As A Life Goes, in 2003 for Car Tape and again in 2004 for Version Originale. Along with nominations for Best Independent and Best Adult Contemporary Album, and Producer Of The Year, she has altogether been nominated 9 times for solo ARIA awards. Morning In The Bowl Of Night was nominated in 2007 for Best Album and Best Female Artist in the EG awards. Her songs have been featured on many compilations and soundtracks (such as She Will Have Her Way, Look Both Ways, and Seachange). She has toured with international artists as diverse as Neil Young, Nick Cave, Billy Bragg, Nick Lowe, Alex Chilton, Bert Jansch, Iris Dement, Jonathan Richman and Jimmy Webb. She has performed live on national television on numerous occasions, and more recently her voice has been heard by millions of Australians in the highly successful If You Need Me TV ads for RACV. In 2008 Morning In The Bowl Of Night was named in the shortlist for the prestigious Australian Music Prize, awarded to the best album of the previous year, as voted by a selected panel of critics, retailers and peers.
Latest Articles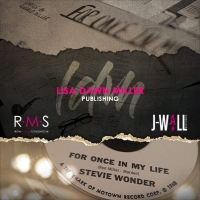 Classic Song "For Once In My Life" Returns Home to LDM Publishing
by A.A. Cristi - August 12, 2021
LDM Publishing announced today that it has added an iconic song to its catalogue offerings, 'For Once in My Life,' written by famed Motown legend, Ron Miller (ronmillersongbook.com). Meanwhile, the song topped the Billboard Classical Crossover chart with Il Divo's new release, debuting in the #1 pos...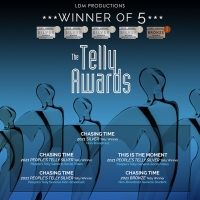 'Chasing Time' and 'This is the Moment' Take Home Wins at the 2021 Telly Awards
by Sarah Jae Leiber - May 27, 2021
The Telly Awards honors excellence in video and television across all screens and is judged by leaders from video platforms, television, streaming networks, and production companies including Netflix, Dow Jones, Duplass Brothers Productions, Complex Networks, A&E Networks, Hearst Media, Nickelodeon,...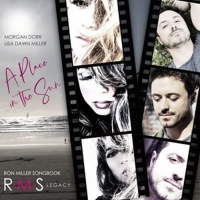 LDM Publishing Adds Producer Morgan Dorr To Its Team
by Sarah Jae Leiber - May 06, 2021
Morgan has also proven his ability to tune into what advertisers want, having written and/or produced songs for multiple global ad campaigns including Jeep's Super Bowl "4x4ever" and "Main Street Love: Meet Sam" for Truist Financial. ...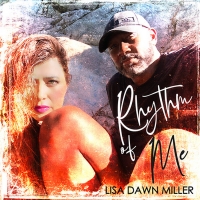 Lisa Dawn Miller Announces the Launch of LDM Publishing
by Chloe Rabinowitz - March 11, 2021
 Producer/singer/songwriter, Lisa Dawn Miller has announced the launch of a new music publishing company, LDM Publishing (ldmpublishing.com) to market and brand the legacy song catalogue and story of her father, legendary Motown songwriter, Ron Miller (ronmillersongbook.com) as well as her own catal...