BIO:

As a corporate and special event band, Emerald City burst onto the Dallas music scene in 1983 and never looked back. Motion, Movement, and Energy are three words that best describe this 13 piece, 3 horn section super group that electrifies every audience with a combination of high energy dance songs from the past with the hits of today. Emerald City Band has performed for President and Mrs. Bush at the White House twice, Ford Motor Company, Southwest Airlines, Microsoft, Super Bowl XLV, Apple and American Airlines to name a few. Averaging more then 300 performances a year, The Dallas Morning News, D Magazine, Knot Magazine, and AACWP voted Emerald City as "Entertainers of the Year" and the've been nominated for the prestigious National Spotlight Award in Las Vegas. Emerald City has shared the stage with such artists as Martina McBride, Michael McDonald, Hewy Lewis and the News, Justin Timberlake, Garth Brooks, Maria Cary, Dan Aykroyd, Sinbad, and the list goes on and on. Emerald City's ability to entertain is only rivaled by their extensive ability to get the audience up on the dance floor. This super group has taken their energy all over the world, from Dallas to New York, Paris, Dublin, Los Angeles and South America. At every performance the band takes the audience to a higher level in entertainment. Come and find out for yourself what a "Once In A Lifetime" sounds like!
Latest Articles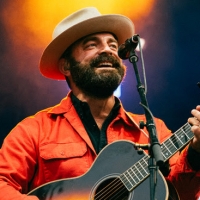 Drew Holcomb & the Neighbors Announce Fall Headline Tour
by Michael Major - May 03, 2022
Drew Holcomb & the Neighbors have been steadily ramping up their touring since Holcomb wrapped his biggest You & Me run ever with his wife Ellie Holcomb to celebrate the release of their recent LP Coming Home: A Collection of Songs that dropped in January 2022. Check out the full list of upcoming to...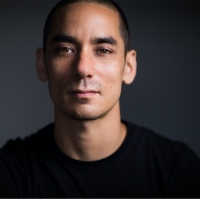 Trailblazer Andy Akiho And Sandbox Percussion Announce 'Seven Pillars'
by Sarah Jae Leiber - August 27, 2021
The work consists of seven ensemble movements and one solo movement for each member of Sandbox, developed through multiple extended residencies at Avaloch Farm Music Institute....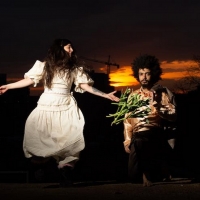 Lightman Jarvis Ecstatic Band Share Video For New Track 'Nymphea'
by Sarah Jae Leiber - June 08, 2021
The debut album from Lightman Jarvis Ecstatic Band marks the duo's first collaboration, slingshotting both musicians out of their comfort zones into spellbinding territories of lysergic folk and impressionistic rock....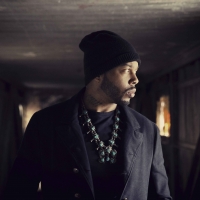 Ayron Jones Releases Debut Album 'Child Of The State'
by Sarah Jae Leiber - May 21, 2021
"A lot of people have faced adoption and abandonment, but it's not really talked about as to how that affects people and I thought it was important to be a beacon of hope for those people. To stand for something and prove not everyone has to be a stereotype or statistic."  ...