| | |
| --- | --- |
| BIO: Abigail Geddyes is an aspiring musician (Pianist/Composer/Singer/Songwriter) who has taken on a new signature style of her own consisting of the classics of the piano crossed with bits of jazz, blues and pop music, which will knock the socks off of her fans; young and young at heart. They will fall in love at first note. She is currently working on her debut EP album, titled Paramount. Much to the excitement of those around her, her fan base is growing. This album is expected to show true heart an spirit she puts into each note and verse she writes and performs. A talented teen native of the Colorado Springs area, she been performing in public since the age of five. Some of her accomplishments include dressing as the Statue of Liberty for the Fourth of July services at her church to sing God Bless America, performing at the local 5-Star Broadmoor Hotel on Christmas Eve, piano recitals, singing for families of deployed soldiers, local concerts, singing at local schools in effort to stop bullying in schools, and much more. It wasn't until late 2010, a music pastor challenged Abigail to try out improvisation piano playing. During the Christmas break, he gave her another challenge…write a song. When that break was over, Abigail has already written that song and titled it Paramount to mark the beginning of her music career. But it wasn't only that one song she wrote; she wrote five songs and had some wonderful ideas for a few more. Since that time, she has been composing and performing her own music in hopes to have enough to make a complete album. Her songs invite you in. They provide a combination of piano playing and vibrant vocals to tell the world "This is who I am." The provide the simple classics of the piano with bits of a jazzy feel which pair perfectly with her (at times) 3 1/2 octave range. Most of these songs revolve around her life without a father, overcoming bullying, and her pride for the friends and families who have given up the ultimate freedom to serve to protect our own country's freedom. Recently, Abigail started performing publicly and decided to add a band to back her music. After careful interviews and auditions, Abigail had felt like she had chosen the greatest musicians that she could find. The band members have a great relationship that each and every one of them know will last. In December of 2011, Abigail auditionedin front of producers for the hit TV show America's Got Talent. It turned out to be a great audition and she got called back in for a second performance that day. She will find out mid February if she made it through to the next round. Keep your fingers crossed!!! During her time on stage, Abigail and her band were recently approached about the idea of touring for the NO BULLY TOUR, which will happen in the East Coast during Soring Break. The idea of being able to spread to word and get the nation to help stop the growing problem of bullying. She is currently working with her school principal to help with a "No-Bully" campaigne and has started a movement called Bully Free Schools in hopes of showing bullied children encouragement to life can be full of loving people. Watch for more information. | |
Latest Articles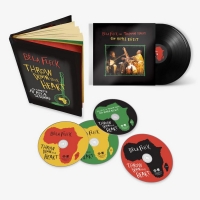 Béla Fleck and Toumani Diabaté Release New Song 'Kauonding Sissoko' Off Duo Album
by TV News Desk - February 21, 2020
World-renowned banjoist Béla Fleck and accomplished Malian kora master Toumani Diabaté debut a new song today (2/21), titled 'Kauonding Sissoko," off their upcoming new duo album The Ripple Effect. Available March 27th from Craft Recordings, The Ripple Effect will be available as a 180-gram 2-LP gat... (
more...
)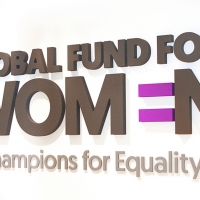 YouTube & Global Fund for Women Announce 'Fundamental'
by TV News Desk - February 20, 2020
Today YouTube and Global Fund for Women unveiled the official trailer for "Fundamental. Gender Justice. No Exceptions" - a brand new 5 episode documentary series that follows dynamic activists from five countries who are disrupting the status quo and radically altering the course of history. What do... (
more...
)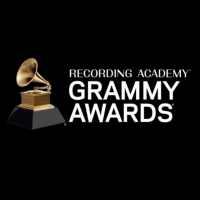 The History of the Best Musical Theater Album Grammy Award
by Abigail Charpentier - January 26, 2020
Theater fans tend to highlight certain events throughout the year, moments where the work being produced in theaters, mostly on Broadway, has a chance to shine and become known to greater audiences. The Tony Awards in June and the Thanksgiving Day Parades in November usually draw the most attention,... (
more...
)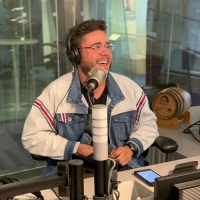 TV/ Radio/ Instagram Personality Anthony Lario Plans To Release New Music
by BWW News Desk - January 04, 2020
... (
more...
)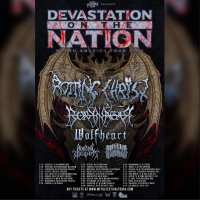 Imperial Triumphant Join Devastation on The Nation North America Tour 2020
by TV News Desk - December 06, 2019
New York's nebulous avant-garde metal outfit Imperial Triumphant announce they will be joining the Devastation on The Nation 2020 North American Tour with Rotting Christ, Borknagar, Wolfheart, and Abigail Williams. The band will hit the road this Spring, starting March 19th in Berkeley, CA and endin... (
more...
)