VIDEO: Surfbort Releases 'Happy Happy Halloween' Music Video
The music video was directed by Linda Perry.
Everyday is Halloween to Brooklyn's very own punk sensation, Surfbort. The band has released an extra special, extra ghostly and totally original Halloween song, "Happy Happy Halloween", in honor of the sinister festivities.
"Halloween is our favorite holiday and we celebrate it everyday so we wanted to make an extra spooky song to celebrate the ghouls and ghosts "says front woman, Dani Miller. The band went in thinking they were going to do a cover, but their ever-brilliant manager and album producer, Linda Perry, had other ideas, "Linda just started playing spooky Dracula noises on the keys and the rest is history. Happy Happy Halloween."
The song gives a gnarly twist on the Halloween songs we listened to as kids, think Monster Mash, but with the psyche of Freddy Kruger, name-checking their favorite goth idols Bauhaus, Siouxsie and the Banshees, Sisters of Mercy and Christian Death. The video, shot and directed by Perry, features the band in vivacious costumes (bass guitarist Nick Arnold as Bob Ross is a must-see) and really shows the members in their unearthly element. It's not hard to see why Surftbort owns Halloween.
This video is a special treat, coming out after their new raucously outrageous & much anticipated album, Keep on Truckin', which released on October 11, 2021. This full-length is part of the recently launched partnership between legendary producer, composer and philanthropist, Linda Perry and SoundCloud/Repost.
In an age of division where presentation has trumped content, where billionaires blast into space as the wealth gap increases and the entire society teeters on the spectrum of addiction, Keep on Truckin' reminds us that we're all geniuses and idiots, and that love, humor, magic, and the human sitting next to you are the only antidote to the capitalist hellscape," says singer Dani Miller. Guitarist Alex Kilgore chimed in that the album is comprised of "12 songs for a new world, a call to arms to blast love: a panacea to the corporate hellscape we live in."
Watch the new music video here: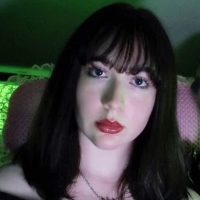 Elita Announces Upcoming Album 'Dysania'

November 30, 2022

The band features Elita on vocals, Tim Rypien onguitar/keyboard, and John Eddy on guitar/slide. They've achieved 30M+ streams early on in their career with their hypnotizing, often dark tunes. Front woman Elita's airy, angelic vocals contrast brilliantly with the sinister lyrics, creating a spine-tingling feeling for the listener.
---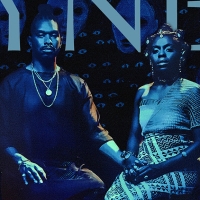 RANDOM ACTS OF FLYNESS: THE PARABLE OF THE PIRATE AND THE KING to Premiere on HBO Max in December

November 30, 2022

Artist, musician, and filmmaker Terence Nance returns for a long-awaited second season of the acclaimed series RANDOM ACTS OF FLYNESS. Exploring the metaphysics of Black life through avant-garde storytelling, the second season follows Terence (Terence Nance) and Najja (Alicia Pilgrim). Watch the new video trailer now!
---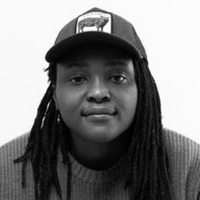 Joy Oladokun Contributes New Song 'Power' to LOUDMOUTH End Credits

November 30, 2022

The song notably serves as the end credits theme for the documentary LOUDMOUTH about the life and battles of Reverend Al Sharpton. The film opens in theaters nationwide on December 9 and premieres on Amazon and Apple TV January 13, 2023. It was directed by Josh Alexander and executive produced by EGOT® winner John Legend.
---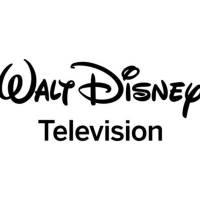 INTERCATS Comedy Series in Development at Disney

November 30, 2022

'Intercats,' an animated sitcom set in a cat workplace, is in development at Disney Branded Television with multiple Emmy Award-winning Baobab Studios and screenwriter Pamela Ribon (recipient of the Cristal Award at the 2022 Annecy International Animation Film Festival and writer of two of Disney's 'Ralph Breaks the Internet' and 'Moana').
---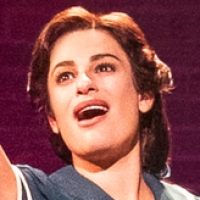 Lea Michele to Perform 'I'm the Greatest Star' From FUNNY GIRL on LATE NIGHT WITH SETH MEYERS Next Week

November 30, 2022

Lea Michele will perform 'I'm the Greatest Star' from Funny Girl on Late Night With Seth Meyers. Michele recently opened the Macy's Thanksgiving Day Parade with a performance of 'Don't Rain On My Parade.' She also performed 'People' on the Tonight Show With Jimmy Fallon and 'Don't Rain On My Parade' on Good Morning America.
---