Unkle Releases New Album THE ROAD: PART II/THE HIGHWAY
UNKLE have just released their new album THE ROAD: PART II / LOST HIGHWAY through frontman James Lavelle's label Songs For The Def. The album, which is split into two acts, is the follow-up to the highly acclaimed The Road: Part 1. The highly anticipated record has already made headlines with tastemakers like Pitchfork, Stereogum, SPIN, and KEXP!
Listen to The Road: Part II / Lost Highway here!
"I started doing a show on Soho Radio in 2018, which made me think about playing records in a different way. It wasn't about trying to make people dance in a nightclub. It was a breath of fresh air, and about playing a more eclectic mix. The Road: Part II was made in the same way - it's a mixtape and a journey. You're in your car, starting in the day and driving into the night. The language of it was to be the ultimate road trip.

It's the mid-part of a trilogy. The first record is like you're leaving home; you're naive and on a journey of discovery. There are elements of my early days in there, as well as a bit of everything since. There's an optimism and excitement to the record, as there was with me having to direct this project alone for the first time.

This record is the journey. You're on the road, out there in the world. There are let downs, highs, lows, love, loss and experiences. The third record to come is basically about coming home; wherever that may be."

- Creative force behind UNKLE, James Lavelle.
As with every UNKLE release, there is an incredible array of guests on the record. Artwork for the album is by heralded artist, John Stark. Full tracklisting and guest artists are as follows:
Act I

Iter VI: Prologue
Elliott Power

Requiem (When You Talk of Love)
Mark Lanegan, Michèle Lamy, John Isaacs, Brian Cox

Ar.Mour
Miink, Elliott Power

Iter VII: Lost

The Other Side
Tom Smith (Editors) , Philip Sheppard

Feel More / With Less
Liela Moss, Miink, Philip Sheppard

Nothing to Give
Miink, Elliott Power, Jon Theodore (Queens Of The Stone Age)

Iter VIII: However Vast the Darkness
Brian Cox

Long Gone
Tessa Angus, Ysée, Philip Sheppard

Only You
Miink, Wil Malone

The First Time Ever I Saw Your Face
Keaton Henson, Philip S
Act II

Iter IX: Epilogue / Tales of the City
Elliott Power

Crucifixion / A Prophet
Tom Smith (Editors), Ian Astbury (The Cult) , Chris Goss, Eska, Miink , BOC, Troy Van Leeuwen, Justin Stanley

Powder Man
Chris Goss

Kubrick
Mick Jones (The Clash)

Sun (The)
Leila Moss

Find an Outsider
The Big Pink

Iter X: Found
Christiane Kubrick

Days and Nights
Dhani Harrison, Philip Sheppard, Andrew Innes (Primal Scream)

Reprise
Dhani Harrison

Iter XI: In Your Arms
Brian Cox

Touch Me
Leila Mosste
More Hot Stories For You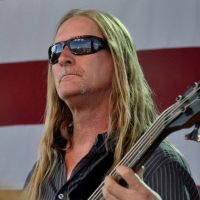 Music Industry Veteran Kevin Kraybill Dies At 58

November 28, 2022

Kevin Kraybill, veteran musician and president of 13 Music Ltd, died Sunday morning at age 58, due to a heart attack in Albuquerque, New Mexico.
---
Shania Twain Releases New Version of 'COME ON OVER' Featuring Elton John, Chris Martin, and More

November 27, 2022

Apple Music is getting into the giving spirit this holiday season with the return of From Apple Music With Love, a special countdown to the holidays. Each day at 8:00a PST from November 25 - 30, Apple Music subscribers will receive exclusive gifts from some of the biggest and brightest names in music, stamped with love and ready for unwrapping. 
---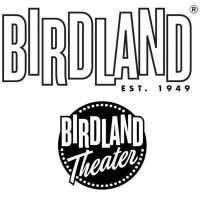 Kurt Elling and Danilo Perez, Paloma, Frank Perowsky Orchestra, And More Coming Up At Birdland

November 25, 2022

Get details for all the jazz programming at Birdland Jazz Club and Birdland Theater running November 29 through December 11. 
---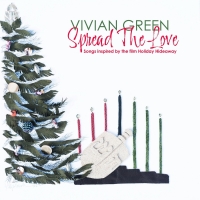 Singer-Songwriter Vivian Green Releases New Holiday EP, 'Spread the Love'

November 25, 2022

VIVIAN GREEN's Holiday EP, 'SPREAD THE LOVE', is now globally available now on all streaming platforms. 'Spread The Love' is inspired by the BET Networks film, 'Holiday Hideaway', airing on BET+ and other BET properties on Thursday, November 24th.
---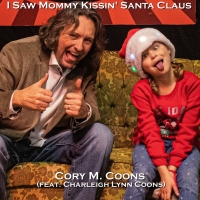 Cory M. Coons Releases 'I Saw Mommy Kissin' Santa Claus' Featuring His 8-Year-Old Daughter

November 25, 2022

With an immense musical repertoire, along with many awards and hits to his name, Canadian Roots-Rock artist Cory M. Coons has been making music independently for decades. His new Christmas single for 2022 is 'I Saw Mommy Kissin' Santa Claus.'
---