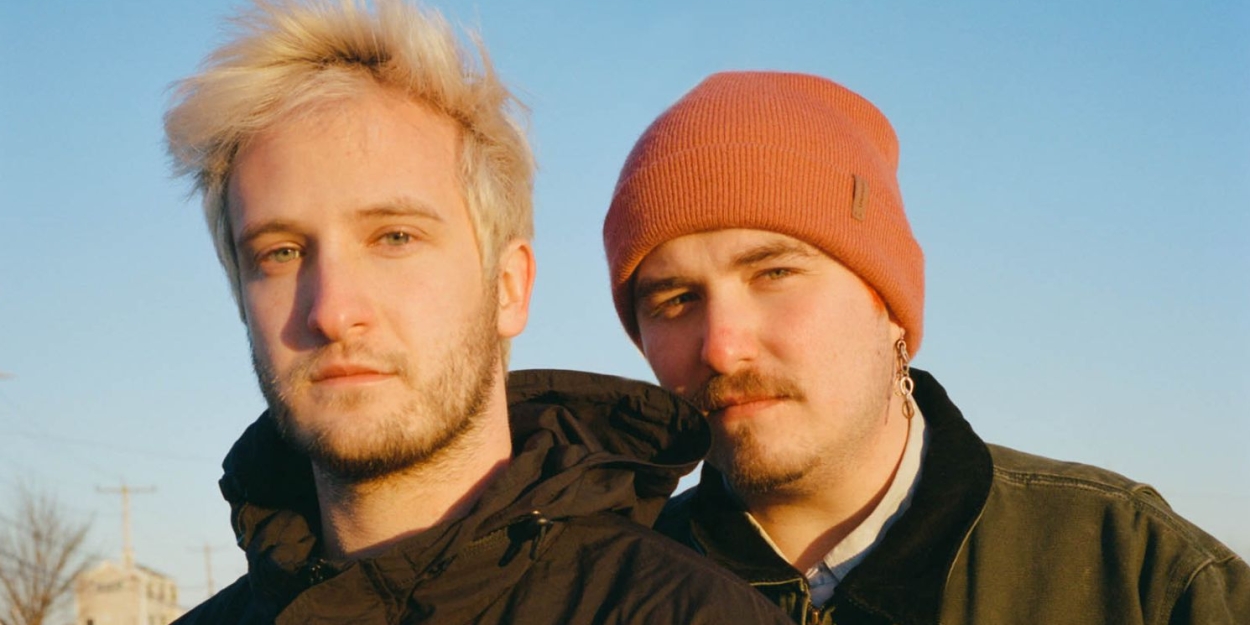 TOLEDO Announce 'How It Ends [UNRATED EDITION] & Share New Single 'Oak Hill'
The band is announcing a deluxe edition of their LP, entitled How It Ends [UNRATED EDITION] arriving March 31st.
TOLEDO's debut record, How It Ends, arrived late last year on Grand Jury Music to glowing press from Consequence, Paste, Spin, CLASH, Stereogum, Relix and more. The band is announcing a deluxe edition of their LP, entitled How It Ends [UNRATED EDITION] arriving March 31st, with the new single "Oak Hill."
Distilling what TOLEDO do best, Oak Hill is an immediately catchy, emo-adjacent acoustic-led track relying on their mastery of mise-en-scène to transport the listener into this vivid memory of lost love. TOLEDO's How It Ends [UNRATED EDITION] includes 7 additional tracks, including new songs alongside demos and lo-fi versions of select album tracks. TOLEDO will embark on their first headline tour in March, you can find those dates below.
Speaking to the new single, TOLEDO write; "'Oak Hill' came at a point in our lives when we were both finally able to look back at past relationships and see our own mistakes; not just the faults of others that we typically fixated on. Young men in particular get away with using people under the guise of personal growth. It's sort of a pathetic plea for forgiveness for being a shead in your early years."
The Brooklyn-based, Massachusetts-born duo of Dan Álvarez de Toledo and Jordan Dunn-Pilz have crafted a stunning debut that traces the depths of the love and friendship the two have shared throughout their entire lives. The vulnerability and compassion on the 12-songs that comprise their debut LP is palpable, their musicianship impeccable.
Pulling from childhood influences of 90s adult contemporary and Elliott Smith, Álvarez de Toledo, and Dunn-Pilz' music, which is full of seamless harmonies, skirts the softer edges of indie rock and the darker fringes of pop with each song imbued with a heaping dose of vulnerable emotional honesty.
How It Ends followed a string of standout 2021 releases including the Jockeys of Love EP, and "Beach Coma," a Gabe Wax-produced single. The duo, who also work with Jay Som's Melina Duterte on production and recording work, mixed the track alongside Brandon Shoop, while Grammy-nominated Joe Lambert mastered. The visualizer for "Oak Hill" was directed by The Valdez (Charli XCX, Gus Dapperton).
At Grand Jury Music, TOLEDO joins a roster that includes Austin indie folk duo Hovvdy, recent Nashville transplant and songwriting powerhouse Samia, NYC's genre shapeshifter Jordana, Twin City indie pop rebels Hippo Campus & more.
TOLEDO Tour Dates
3/16 - Boston, MA - Cafe 939
3/17 - Washington, DC - Songbyrd
3/18 - Columbus, OH - Ace of Cups
3/19 - Chicago, IL - Sleeping Village
3/21 - Pittsburgh, PA - Club Cafe
3/22 - Philadelphia, PA - Johnny Brendas
3/23 - Brooklyn, NY - Elsewhere (Zone 1)
3/29 - Los Angeles, CA - Moroccan Lounge