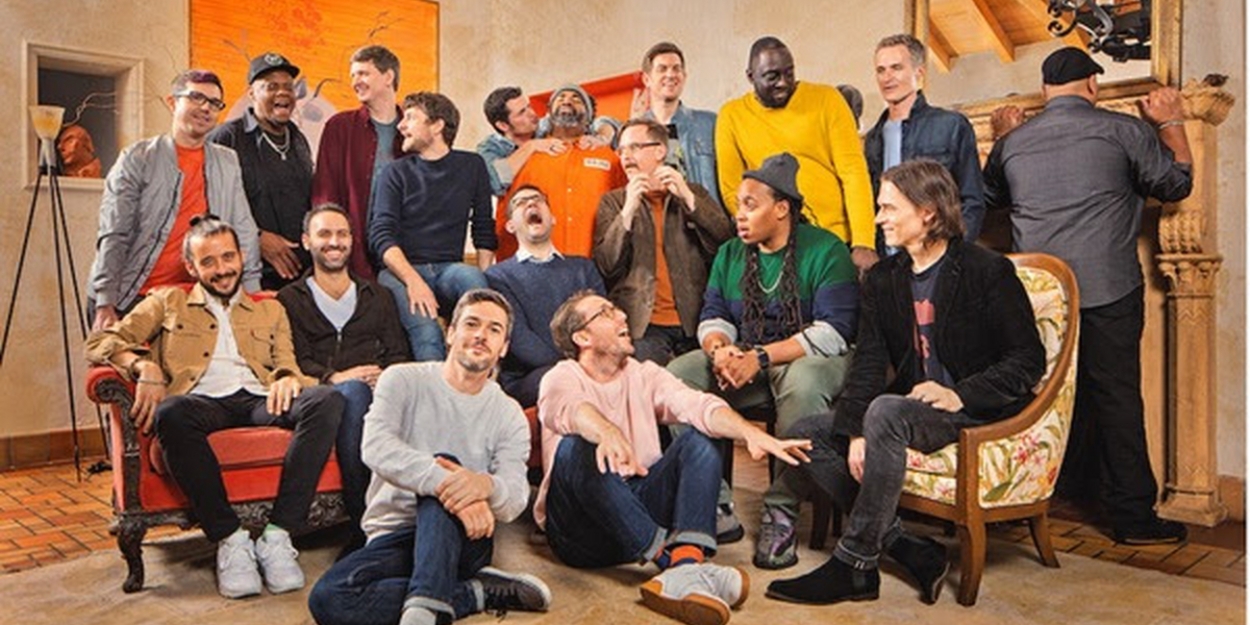 Snarky Puppy's Empire Central Wins Best Contemporary Instrumental Album at 65th Annual Grammy Awards
The group is set to tour in the U.S. in Spring, 2023.
Last night, genre-defying musical collective Snarky Puppy's new album Empire Central won the Best Contemporary Instrumental Album category at the 65th Annual Grammy Awards, marking the fifth Grammy win in the band's illustrious career. The album is available to purchase/stream on the band's own GroundUP Music label.
Snarky Puppy is sharing a collection of live-in-studio performance videos from the record in celebration of the album's release and Grammy win; watch/share the videos for "Cliroy," "Pineapple," "Trinity," "Bet," "Belmont," "Take It!" and "RL's," which continue to receive critical praise from NPR Music, NPR's "Here & Now," JAZZIZ, TIDAL and many more.
The group is set to tour in the U.S. in Spring, 2023. See below for a list of tour dates.
Additionally, the band's Transmissions from Deep Ellum podcast is out now. Produced by Osiris Media and distributed by NPR affiliate WBGO FM, the podcast documents the writing, recording and creative process behind the new record. The podcast is available via all major podcast platforms, including Spotify and Apple Podcasts, as well as via Osiris Media.
Recorded over the course of eight nights in front of a live-in-studio audience at Dallas' Deep Ellum Art Company, Empire Central consists of 16 all-new tracks heavily influenced by and paying homage to the city that gave birth to the group after they formed while studying in the fabled jazz program at the University of North Texas.
The record also features the last recorded performance of '80s funk pioneer and Snarky Puppy's musical Godfather Bernard Wright, who passed away tragically at age 58 shortly after the Empire Central recording sessions.
Tour Dates
March 29-Palace Theatre-St. Paul, MN
March 30-Pabst Theater-Milwaukee, WI
March 31-The Riviera Theatre-Chicago, IL
April 1-Hard Rock Northern Indiana-Gary, IN
April 2-State Theatre-Kalamazoo, MI
April 5-TempleLive Cleveland Masonic-Cleveland, OH
April 6-Town Ballroom-Buffalo, NY
April 8-Roadrunner-Boston, MA
April 10-Tillis Hall at the Fine Arts Center, UMASS-Amherst, MA
April 12-Chubb Theatre, Capitol Center for the Arts-Concord, NH
April 13-Beacon Theatre-New York, NY
April 14-Union Transfer-Philadelphia, PA
April 15-HMAC-Harrisburg, PA
April 16-Cornell University Concert Series at Bailey Hall-Ithaca, NY
April 19-Warner Theatre-Washington, DC
April 20-Stage AE-Pittsburgh, PA
April 24-Ritter Amphitheater-Huntington, WV
April 26-Ryman Auditorium-Nashville, TN
April 28-The Eastern-Atlanta, GA