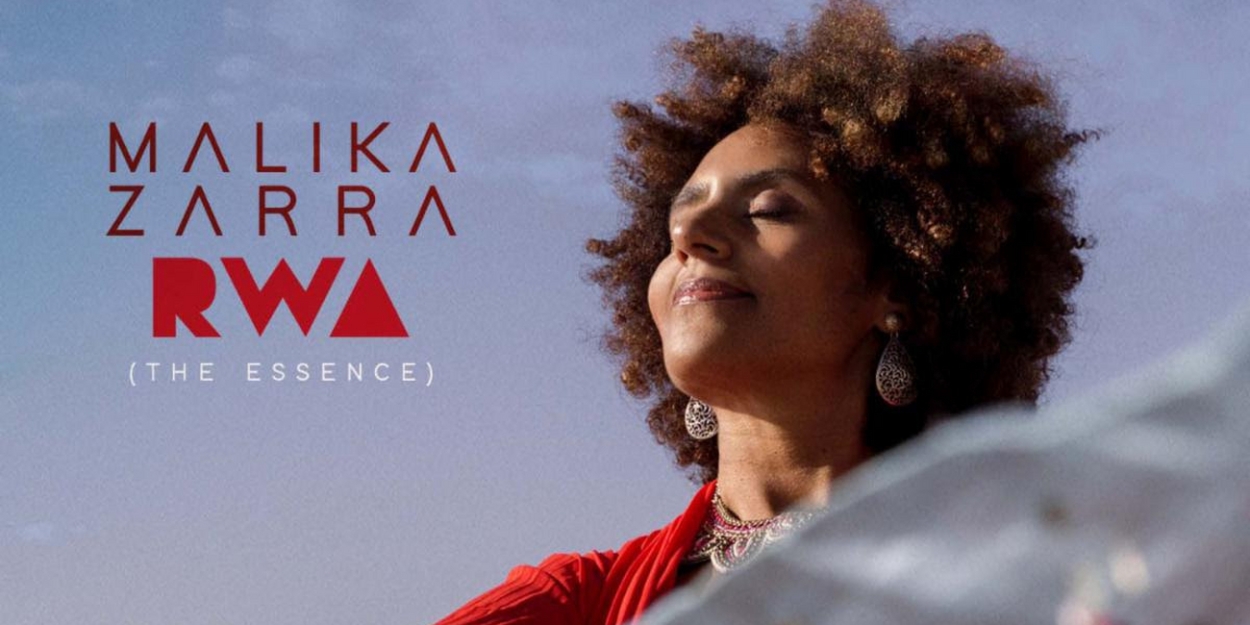 Singer & Composer MALIKA ZARRA Debuts New Release 'RWA (The Essence)'
Pronounced "Er-WAH," RWA is a term from the Amazigh (Berber) language meaning "essence.
Hailed by The New Yorker as "an enchanting pioneer of Maghreb jazz," and by CNN International for "redefining the term fusion and adding her unique sound to the world," singer, composer and bandleader Malika Zarra has woven together the complex and varied strands of her musical journey on her third release, RWA (The Essence).
Pronounced "Er-WAH," RWA is a term from the Amazigh (Berber) language meaning "essence." "It originates in the act of people from a tribe gathering together to help somebody by extracting oil collected from that person's land," Zarra explains.
"It's about bringing people together to extract an essence." Zarra does just that on RWA, released Feb 3rd on her own D. Zel imprint, teaming with a stellar group of musicians, as she puts it, "to pay tribute not only to where I was born, but also to all the people I met in the places where I lived and grew."
Pristine, richly layered sound and infectious grooves are abundant throughout RWA. From the start, with "Feen," there is an urgency but also a playfulness in Zarra's vocal delivery, as she glides over complex and funky beats laid down by band members whose seasoning and broad experience is unmistakable.
Even within relatively concise tracks such as "Ouhelt" and "Dreamer," there is compositional depth and a sense of narrative development. In the rhythmic charge and precision of "La !" or the deftly executed transitions of "Loukt," we hear Zarra's exceptional range, imagination and focus.
Zarra's journey began in her southern Moroccan birthplace of Ouled Teima and continued with her immigrant upbringing in France. After establishing her musical career on the scene in Paris, she relocated to New York in 2004.
She released her debut On the Ebony Road in 2006 followed by Berber Taxi in 2011; became a member of John Zorn's innovative vocal quartet project Mycale; and appeared as a featured artist with Arturo O'Farrill's GRAMMY Award-winning Afro-Latin Jazz Orchestra, among others. In 2019, after a transitional period spent in Casablanca, she made the move back to France.
She is currently a member of Aruán Ortiz's Flamenco Criollo and the vocal group Les Sahariennes, bringing together singers from Algeria, Morocco and Mauritania.