Puscifer Create 50 Signed, Unique Limited-Edition Vinyl Variants for Each Individual Show on Upcoming Tour
The vinyl will be available at the merch booth as doors open with a one per customer limit.
Puscifer have an added bonus for fans attending their upcoming North American Existential Reckoning tour: a highly-limited (50 copies per show with each city getting its own unique vinyl color), splattered vinyl version of the 2020 album, signed by the band, complete with a "seal of quality" showcasing the show date, the amount of vinyl pressed and the city. The vinyl will be available at the merch booth as doors open with a one per customer limit.
The trek, which kicks off in San Francisco on Oct. 13, follows the band's Spring 2022 leg, which saw the Maynard James Keenan, Mat Mitchell and Carina Round led troupe perform their biggest shows to date including dates at the Greek Theatre (Los Angeles), Brooklyn's Kings Theater and the state-of-the-art Mission Ballroom in Denver.
Replete with aliens, and appearances from beloved Pusciverse characters, the show has been described as "a sublimely bizarre spectacle" (Phoenix New Times), a "theatrical show... offering up an entertaining set that extended far beyond music" (Consequence) and simply "out of this world" (Arts Fuse).
Existential Reckoning tour dates
October 13 San Francisco, CA The Warfield
October 15 Reno, NV Grand Theatre at the Grand Sierra Resort
October 16 Paso Robles, CA Vina Robles Amphitheatre
October 18 Escondido, CA California Center for Arts Escondido - Concert Hall
October 20 Tucson, AZ The Linda Ronstadt Music Hall (formerly Tucson Music Hall)
October 21 El Paso, TX Abraham Chavez Theatre
October 22 San Antonio, TX Tech Port Center & Arena
October 25 Houston, TX 713 Music Hall
October 26 Ft. Worth, TX Will Rogers Memorial Auditorium
October 28 New Orleans, LA Mahalia Jackson Theater
October 29 Baton Rouge, LA River Center Theatre
October 31 Nashville, TN Ryman Auditorium
November 1 Charlotte, NC Ovens Auditorium
November 3 Norfolk, VA Chrysler Hall
November 4 Washington, DC Warner Theatre
November 5 Atlantic City, NJ Sound Waves at Hard Rock Hotel & Casino
November 7 Montreal, QC L'Olympia
November 8 Toronto, ON Queen Elizabeth Theatre
November 10 Cincinnati, OH The Andrew J. Brady Music Center
November 11 Louisville, KY Louisville Palace
November 12 Indianapolis, IN Murat Theatre at Old National Centre
November 13 Madison, WI The Sylvee
November 15 Grand Rapids, MI DeVos Performance Hall
November 17 St. Louis, MO The Factory
November 18 Kansas City, MO The Midland Theatre
November 19 Tulsa, OK Tulsa Theater
November 22 Prescott, AZ Yavapai College Performing Arts Center
For ticketing links, visit Puscifer.com. Night Club opens on all dates.
Puscifer also recently announced the Oct. 28 arrival of two-limited engagement streaming events: "V is for Versatile: A Puscifer Concert Film featuring music from the V is for... era" and "Parole Violator: A Puscifer Concert Film featuring Conditions of My Parole." The films mark the final two entries in the band's album-by-album concert film experiences and will be available for viewing through the morning of Nov. 1. Tickets, vinyl album companions and exclusive merch is available now via Puscifertv.com.
Born somewhere in the Arizona desert, Puscifer is an electro-rock band, multimedia experience, traveling circus, and alien abduction survivors. The group's catalog consists of four full-length studio albums: V is for ...[2007], Conditions of My Parole [2011], Money $hot [2015], and Existential Reckoning [2020] - in addition to a series of EPs and remixes.
Beyond the core trio of Maynard James Keenan, Mat Mitchell, and Carina Round, the group's ever-evolving ecosystem encompasses Greg Edwards, Gunnar Olsen, Juliette Commagere as well as a cast of characters such as Billy D and his wife Hildy Berger, Major Douche, Special Agent Dick Merkin, and many more.
Meanwhile, the moniker's origins can be traced to a 1995 episode of the HBO classic Mr. Show where Keenan first used the name "Puscifer." In addition to tallying tens of millions of streams and views, they've piqued the curiosity of the press. Entertainment Weekly christened them, "Exceptionally groovy," and Revolver fittingly described them as "indescribable."
Renowned for an immersive live show, the group's performances blur the lines between concert and theater, traversing the dusty American Southwest with Billy D and Hildy or the sweaty squared circle with Luchadores.
They've brought their unique live experience to life everywhere from Coachella to Bonnaroo. On their 2020 debut for Alchemy Recordings/Puscifer Entertainment/BMG entitled 'Existential Reckoning,' Puscifer track Billy D back to the desert and, just maybe, uncover the truth about aliens once and for all.
Photo credit: Travis Shinn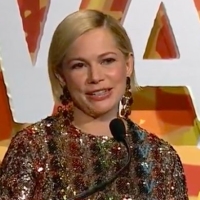 VIDEO: Michelle Williams Honors Mary Beth Peil During Gotham Award Acceptance Speech

November 29, 2022

Last night, Michelle Williams received a Performer Tribute Award at the 2022 Gotham Awards. During her speech, Williams honored Tony nominee Mary Beth Peil, who she had met while filming Dawon's Creek. Watch a video clip from Williams' Gotham Award acceptance speech now!
---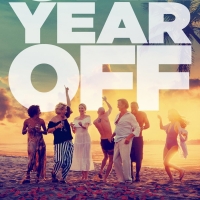 Jeff Fahey & Nathalie Cox Star in Rom-Com ONE YEAR OFF

November 29, 2022

Best friends come together to find love at an irresistible beach resort in the West Indies in the romantic comedy ONE YEAR OFF, starring Jeff Fahey ('Lost,' Alita: Battle Angel), Nathalie Cox (Miss Willoughby and the Haunted Bookshop, Clash of the Titans) and Chad Michael Collins (Sniper series). Watch the new video trailer now!
---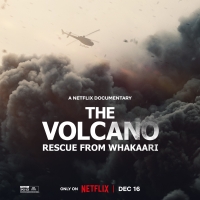 VIDEO: Netflix Shares THE VOLCANO: RESCUE FROM WHAKAARI Trailer

November 29, 2022

In the tense and gripping documentary feature THE VOLCANO: Rescue From Whakaari, Academy Award-nominated filmmaker Rory Kennedy tracks the minute-by-minute unfolding of the tragic volcanic eruption off the coast of New Zealand in December of 2019, ultimately claiming 22 lives. Watch the new video trailer now!
---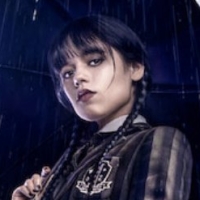 WEDNESDAY Breaks English TV Streaming Debut Record

November 29, 2022

Wednesday, the supernatural mystery charting Wednesday Addams' years at Nevermore Academy, debuted in the #1 spot. Starring Jenna Ortega as Wednesday with a big cast of characters, directed and executive produced by Tim Burton, with creators/showrunners Al Gough and Miles Millar, the series was #1 in 83 countries — tied with Stranger Things 4.
---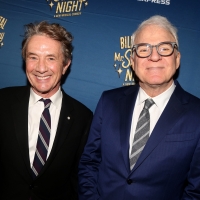 Steve Martin & Martin Short to Host SATURDAY NIGHT LIVE

November 29, 2022

Steve Martin and Martin Short will co-host "SNL" together. They currently star in Hulu's "Only Murders in the Building" and resume their "You Won't Believe What They Look Like Today!" tour next year. Brandi Carlile will return for her second time as musical guest. Upcoming hosts also include Keke Palmer and Austin Butler.
---