Outlaw Music Festival Tour Announces Second Leg Including Can Morrison, Margo Price, Neil Young, & More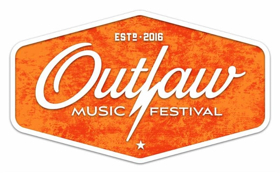 Willie Nelson, Blackbird Presents & Mark Rothbaum, and Live Nation are thrilled to announce eight additional dates for the second leg of Outlaw Music Festival Tour to close out summer 2018, with Van Morrison, Neil Young + Promise of the Real (Saratoga Performing Arts Center only), Tedeschi Trucks Band, Margo Price, Greensky Bluegrass, Terra Lightfoot, and The Commonheartjoining the second run of dates. The incredible lineup of music stars already includes Willie Nelson & Family, Sturgill Simpson, Elvis Costello & The Imposters, Alison Krauss, Nathaniel Rateliff & The Night Sweats, Brandi Carlile, The Head and the Heart, Old Crow Medicine Show, Ryan Bingham, Edie Brickell & New Bohemians, Lukas Nelson & Promise of the Real, The Wild Feathers, JD McPherson, Delta Rae, and Particle Kid. (For artists performing in various cities, please refer to the specific market lineups listed below).
The second leg of North America's biggest touring festival will stop in eight cities, beginning in Burgettstown, PA and ending Saratoga Springs, NY. Artists performing on each date are listed below. Each festival tour date will feature a unique range of festival attractions including local cuisine, craft beers, and crafts by local artisans to provide music fans in each city with an unforgettable concert experience.
Tickets for the general public go on sale Friday, April 6 at 12PM (Local for each venue). VIP packages including great seats and exclusive festival merchandise will be available. Citi® is the official pre-sale credit card of the Outlaw Music Festival Tour. As such, Citi® card members will have access to purchase pre-sale tickets beginning Tuesday, April 3 at 10AM (Local for each venue) until Thursday, April 5 at 10PM (Local for each venue) through Citi's Private Pass® program. For complete pre-sale details visit http://www.citiprivatepass.com.
"The second leg of the Outlaw Music Festival Tour with all my friends is going to be a blast," says Willie Nelson. "We'll see you out there this summer!"
"Family. That's what this touring group of artists, fans and friends are when we come together for our annual Outlaw Music Festival Tour. I am thrilled to continue this journey with Willie, this extraordinary group of performers, and Live Nation," says Keith Wortman, CEO of Blackbird Presents.

"This started out with a one-show storyboard two years ago. Now, you can hear, feel, smell and immerse locally in that joyous exuberance," says Geoff Gordon, Live Nation Philadelphia Regional President. "Outlaw is really just a celebration of everything Willie, which the Picnic has been for decades."
The inaugural Outlaw Music Festival made its debut in 2016 in Scranton, PA, featuring Willie Nelson & Family, Neil Young + Promise of the Real, Sheryl Crow, Chris Robinson Brotherhood, Lee Ann Womack and Cabinet. The sold-out show was so well received that Blackbird and Nelson decided to take their band of outlaws on the road as a touring festival in 2017. Last year, the Outlaw Music Festival Tour hosted more than 100,000 fans in amphitheaters and arenas all whover the country. From Willie Nelson to Bob Dylan to Eric Church to The Avett Brothers, fans shared unforgettable music memories and enjoyed unique vendor villages with local food, drinks and shopping. VIP ticketholders got a front row experience and exclusive merchandise. Outlaw Music Festival Tour 2018 is presented by Southern Comfort.
INFORMATION ON INDIVIDUAL OUTLAW MUSIC FESTIVAL TOUR DATES & LINEUPS:
FRIDAY, SEPTEMBER 7
BURGETTSTOWN, PA - KEYBANK PAVILION
Willie Nelson & Family
Van Morrison
Sturgill Simpson
Brandi Carlile
The Commonheart
Lukas Nelson + Promise of the Real
Particle Kid
Other Artists To Be Announced
SATURDAY, SEPTEMBER 8
HERSHEY, PA - HERSHEYPARK STADIUM
Willie Nelson & Family
Van Morrison
Tedeschi Trucks Band
Sturgill Simpson
Lukas Nelson + Promise of the Real
Particle Kid
TBA
Other Artists To Be Announced
SUNDAY, SEPTEMBER 9
TORONTO, ON - BUDWEISER STADIUM
Willie Nelson & Family
Tedeschi Trucks Band
Sturgill Simpson
Terra Lightfoot
Lukas Nelson + Promise of the Real
Particle Kid
Other Artists To Be Announced
FRIDAY, SEPTEMBER 14
SCRANTON, PA - THE PAVILION AT MONTAGE MOUNTAIN
Willie Nelson & Family
Van Morrison
Tedeschi Trucks Band
Lukas Nelson + Promise of the Real
Particle Kid
TBA
Other Artists To Be Announced
SATURDAY, SEPTEMBER 15
CAMDEN, NJ - BB&T PAVILION
Willie Nelson & Family
Van Morrison
Tedeschi Trucks Band
Greensky Bluegrass
Lukas Nelson + Promise of the Real
Particle Kid
Other Artists To Be Announced
SUNDAY, SEPTEMBER 16
HOLMDEL, NJ - PNC BANK ARTS CENTER
Willie Nelson & Family
Tedeschi Trucks Band
Sturgill Simpson
Greensky Bluegrass
Lukas Nelson + Promise of the Real
Particle Kid
TBA
Other Artists To Be Announced
FRIDAY, SEPTEMBER 21
MANSFIELD, MA - XFINITY CENTER
Willie Nelson & Family
Sturgill Simpson
Nathaniel Rateliff & The Night Sweats
Margo Price
Lukas Nelson + Promise of the Real
Particle Kid
Other Artists To Be Announced
SUNDAY, SEPTEMBER 23
SARATOGA SPRINGS, NY - SARATOGA PERFORMING ARTS CENTER
Willie Nelson & Family
Neil Young + Promise of the Real
Nathaniel Rateliff & The Night Sweats
Lukas Nelson + Promise of the Real
Particle Kid
Other Artists To Be Announced