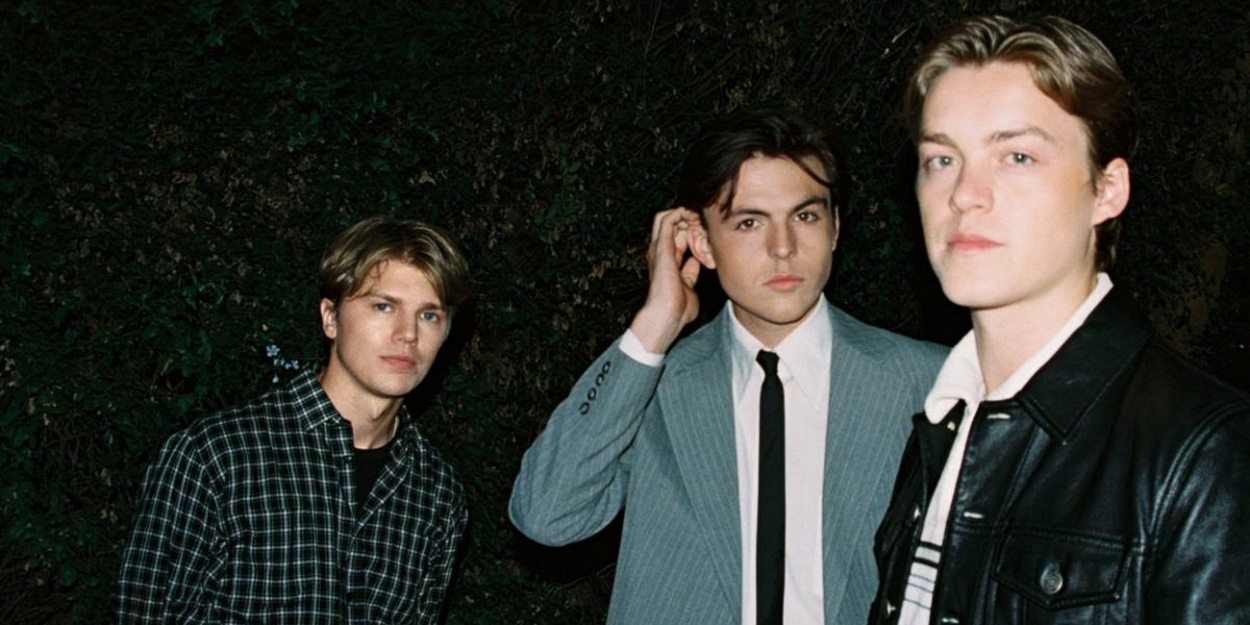 New Hope Club Kick off 2023 With New Single 'Don't Go Wasting Time'
New Hope Club wrapped up 2022 with "L.U.S.H." and "Walk It Out," the final release of their multi-track series.
Turning the page on the next chapter, one of the UK's fastest-rising pop bands New Hope Club return with a new single and music video for "Don't Go Wasting Time" today.
Once again, frontman Blake Richardson produced the track in addition to sharing guitar duties with bandmates George Smith and Reece Bibby. This time around, Reece handles lead vocals. On the track, George's delicate piano echoes through a soft and steady beat, setting a cinematic tone.
The lyrics paint a relatable picture as Reece recalls, "My father always said, he said, he said, 'Don't go wasting time. Time will let you waste away." Evocative of a new year and season for change, it delivers an urgent message to seize the day and make the most of it. Musically, it showcases yet another side of the trio as well.
In the accompanying visual, the band perform this pensive anthem against the natural splendour of Joshua Tree in the background. Immersed in this warm landscape, the expansive setting and intimate performances showcase the guys up-close-and-personal as they play their instruments, while also hinting at the breadth of the gorgeous vistas around them. It seamlessly speaks to the song's spirit of renewal.
New Hope Club wrapped up 2022 with "L.U.S.H." and "Walk It Out," the final release of their multi-track series. The 2-track collection accumulated just under 5 million total streams in addition to critical acclaim. The Honey Pop proclaimed, "'L.U.S.H.,' (Love You So Hard), is nothing short of a pop anthem," adding, "we can already hear the booming sound of the ever-growing crowds around the world."
CelebMix added, "the songs serve as further example of the trio's extraordinary musical evolution." EUPHORIA. noted, "The latest singles, 'L.U.S.H.' and 'Walk It Out,' feature complementary sounds that feel as if they were designed to be sing-shouted in the car and groove to without abandon, respectively."
Last year, NHC achieved impressive numbers with over 350 million streams and 220 million views on TikTok. This brought their cumulative streams to over 3.2 billion and total TikTok views to over 4 billion. Adding to their achievements in 2022, they notably sold-out headline shows across three continents.
The band continues to infiltrate every level of pop culture. Blake attended the Celine Homme 2023 Show during Paris Fashion Week with FLAUNT documenting the experience in a photo diary. The outlet added, "About the trajectory of his career, Richardson simply explains he is creating his own painting. And so far so good." The group also made appearances on MTV Fresh Out Live and stopped by Entertainment Weekly.
Additionally, Blake Richardson will make his big screen debut as a young Sir Paul McCartney in Midas Man, the highly-anticipated biopic about Beatles manager Brian Epstein.
Watch the new music video here:
Photo Credit: Clare Gillen