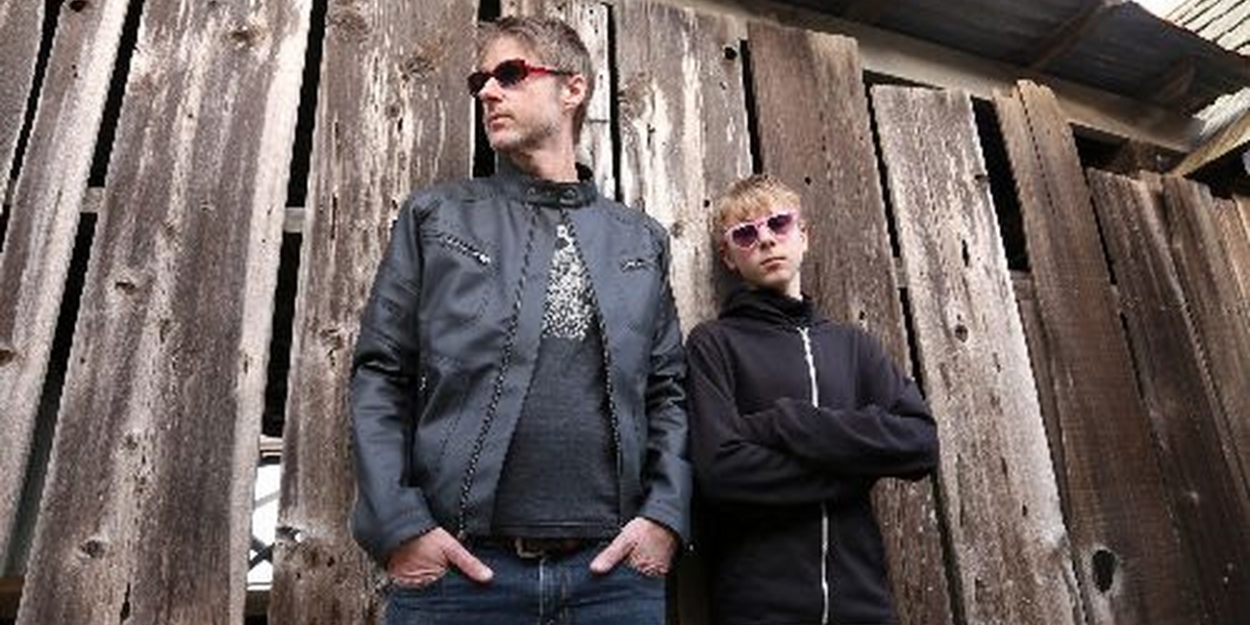 NYTE SKYE Unveil New Album 'Vanishing'
The debut, Vanishing, is out today, via Sonic Ritual.
"Vanishing feels like it references our changed lives and all the things we used to do that we don't do anymore. Friends we have lost touch with, social habits that are now different... It vanished, and in a lot of ways will never be the same," says Nyles Lannon of Northern California-based alt-rock band NYTE SKYE about their delightfully ethereal debut, Vanishing, out today, via Sonic Ritual.
Harboring feelings about the strange effects the pandemic had impacted on the world, "...the songs on Vanishing capture the little ways my son and I were coping with those early days of the pandemic; some reflective and poignant, some escapist, some playful," he further explains. "Music was our bond and in some ways our guiding light. It gave us a focused goal while we processed what was happening, together in our little world," Nyles adds.
Building on the synergistic family dynamic of vocalist/guitarist Nyles (who hails from the celebrated shoegaze band Film School) and his son Skye Lannon (who recorded this album when he was only 12 years old) on drums, Nyte Skye was formed of equal parts frustration from quarantined sheltering that COVID brought and the boundless creativity that arose from having nowhere to go and nothing to do.
"When writing Vanishing, some of the songs were from jams, some from demos that Skye or I came up with. Songs were continuously evolving through the recording process; we would always end up changing a song quite a bit based on cool things that were happening while recording. That was one of the coolest aspects of recording at home. It was really fun to see how songs would develop, they got so much better. We found a sound, just naturally it all seemed to just flow. I found through this whole process that Skye has great natural instincts, it has been so interesting to see those instincts seemingly come out of nowhere."
Featuring classic Shoegaze fused with elements of dream-pop, chillwave, and vintage synthy soundscapes complimented by bits of experimental quirk, the inviting set features prior singles "Take Me Up Again," and the reverb-drenched "Dream State (I'm Vanishing)" alongside tracks that expand the album's emotional palette.
"Guided by a Hand" exudes an air of mystery, tugging at the imagination with undeniable groove; "I'm A Drag" explores a darker, more introspective mood with comparatively organic musical textures while the mostly instrumental "Moon Rabbit" indulges a penchant for industrial knob-twiddling. The album closes with "Two Wolves In The Heart," referencing the Native American tale, "The Story of the Two Wolves."
While the emotional toll of lockdown fades, the creative nucleus of Nyte Skye stays rooted in a similar foundation to that of Film School, building and expanding on it while incorporating elements of other bands that the duo loves: The Cure, Spiritualized, Elliott Smith, and The Police (one of Skye's main influences is Stewart Copeland), to name a few. "I am so grateful for this connection we have," beams Nyles.
"Do we drive each other crazy sometimes? Of course. He always needs to have food when we play, for instance, otherwise, everything becomes about food. Sometimes I have to remind myself that he is still a kid in some ways and hasn't been playing in bands for 30 years like me. Yet, when he plays, he is just a damn good drummer."
Ultimately, not only did working on music help the duo cope with a uniquely challenging situation, but just being stuck at home helped stoke their creativity. "Music was the only thing I did during the pandemic, besides online school," Skye says. "It gave us all this time we didn't have before to make the album." For Nyles-knowing they might never have that kind of time again-to be able to put out a record with his son is, simply, "a dream come true."
Listen to the new single here: