Little Big Town's 'Mr. Sun' Debuts As Top Country Album By A Group in 2022
The album was released September 16.
Mr. Sun, the 10th studio album from ACM, CMA and GRAMMY Award-winning band Little Big Town and released September 16, officially debuts as the Top Country Album by a group in 2022 in addition to taking the No. 1 spot as Current Country Album in pure album sales. The album also marks the band's seventh debut in the Top 10 on Billboard's Top Country Albums Chart.
The album's lead single "Hell Yeah" hits its highest peak on Billboard's Country Streaming Songs Chart for the week of October 1, with more than 4.5 million streams during album release week alone. The song has amassed more than 60 million streams to date since its April release.
Mr. Sun has received both fan and critical praise alike, including The New York Times hailing it "a sweeping record" and MusicRow declaring it "the band's most unique and universal project to date." Rolling Stone calls it "smooth and sweet, with just the right undercurrent of sadness," with production that feels "spacious and golden."
PEOPLE highlights that "the album arrives with all the attributes that are long-established LBT trademarks: the sublime vocal blends, the sumptuous production, the subtle influences of other legendary harmonizers like the Eagles and the Bee Gees... Add to that the evocative songwriting... and a full spectrum of musical moods ... Also at the forefront is music that speaks to what matters most to the quartet - love, family and friendship."
American Songwriter additionally observed that "inside the record, notes reminiscent of the Bee Gees, Fleetwood Mac, and the Eagles ring out, but they're all tailored to Little Big Town's country expertise."
Billboard singles out the album's "swelling" closing track "Friends of Mine," as a "benediction to finding the collective strength to persevere through tough times," while Rolling Stone further ties it to the full record: "Like much of Mr. Sun, it feels like a warm embrace from a loved one."
Little Big Town spent all summer bringing their exceptional live shows to fans worldwide - they recently wrapped up The Bandwagon Tour with Miranda Lambert and joined The Eagles on all dates of their European stadium tour this summer. Next month, Little Big Town will join Wynonna Judd on select dates of The Judds: The Final Tour in Duluth, GA (October 14) and Huntsville, AL (October 15).
GRAMMY, ACM, CMA, AMA and Emmy Award-winning group, Little Big Town - consisting of members Karen Fairchild, Phillip Sweet, Kimberly Schlapman, and Jimi Westbrook - first entered the music scene over 20 years ago with hit songs "Boondocks," "Bring It On Home," "Good As Gone" and the GRAMMY-nominated "Little White Church." The band's breakthrough albums Tornado and Pain Killer produced multiple #1 singles, including "Pontoon," "Tornado," and "Day Drinking," as well as the history-making, best-selling country single of the year (2015) "Girl Crush."
2017's The Breaker debuted at #1 on the Billboard Country Charts and Top 10 (No. 4) on the Billboard 200 to critical acclaim. The album features their GRAMMY-winning, multi-week #1 single, "Better Man," as well as the 2019 GRAMMY-nominated, "When Someone Stops Loving You." The band's self-produced ninth studio album Nightfall was released January 2020 and hit the top of the Billboard Country Charts.
The record included critically-acclaimed and GRAMMY-nominated "The Daughters," "Over Drinking" and "Wine, Beer, Whiskey" - the latter of which has reached more than 380 million global streams. In April 2022, they released their new single "Hell Yeah," which has amassed more than 60 million global streams to date.
Little Big Town has earned more than 45 award show nominations anad has taken home nearly 20 awards, including multiple GRAMMY, AMA, People's Choice, CMA and ACM Awards, in addition to an Emmy award. Their highly anticipated 10th studio album Mr. Sun was released on September 16, 2022.
Listen to the new album here: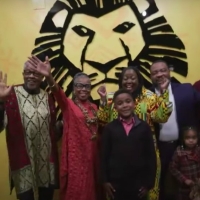 VIDEO: THE LION KING Fans Get Special Broadway Surprise on GOOD MORNING AMERICA

December 6, 2022

Three generations of one family sat down to discuss the influence that the Lion King has had on them in a new Good Morning America segment. After they discussed their mutual love of the show, they were greeted by Broadway's Mufasa, L. Steven Taylor, who surprised them tickets to the show that night. Watch the new video now!
---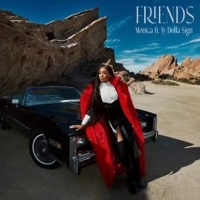 Monica's Single 'Friends ft. Ty Dolla $ign' Reaches Top 20 at Urban Mainstream

December 6, 2022

'Friends' was originally released July 15th with the stunning music video directed by Sarah McColgan (H.E.R., Miguel, Charli XCX) and choreographed by Parris Goebel (Rihanna, SZA). It follows The Neptunes produced 'Trenches ft. Lil Baby' - the title track of Monica's highly anticipated new album Trenches, her ninth studio LP
---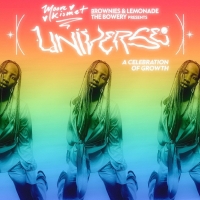 Moore Kismet to Make NYC Headline Debut at MHOW

December 6, 2022

Rising just turned 18 yo producer, songwriter, composer, and DJ Moore Kismet (they/them) brings their 2022 headline tour UNIVERSE: A CELEBRATION OF GROWTH to NYC for their first New York City headline show at Music Hall of Williamsburg in Brooklyn, NY this Saturday December 10th. Check out the next tour dates now!
---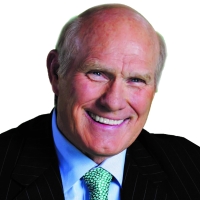 Terry Bradshaw Honored with Induction Into Sports Broadcasting Hall of Fame

December 6, 2022

Bradshaw, who won four Super Bowls with the Pittsburgh Steelers during his NFL career, transitioned into sports broadcasting shortly after his retirement as an NFL Hall of Famer. He has served as co-host and analyst for FOX's top-rated "FOX NFL Sunday" since its inception in 1994, a role that has earned him Sports Emmy Awards.
---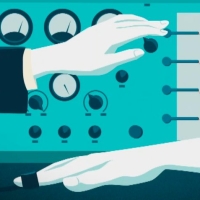 AMERICAN EXPERIENCE Announces Winter-Spring Season on PBS

December 6, 2022

In addition to its broadcast and streaming premieres, AMERICAN EXPERIENCE will continue its series of monthly online events, Past Forward: Conversations with American Experience, in 2023. These events feature discussions with historians, authors and journalists and explore film-inspired themes and issues each month through the lens of the present.
---