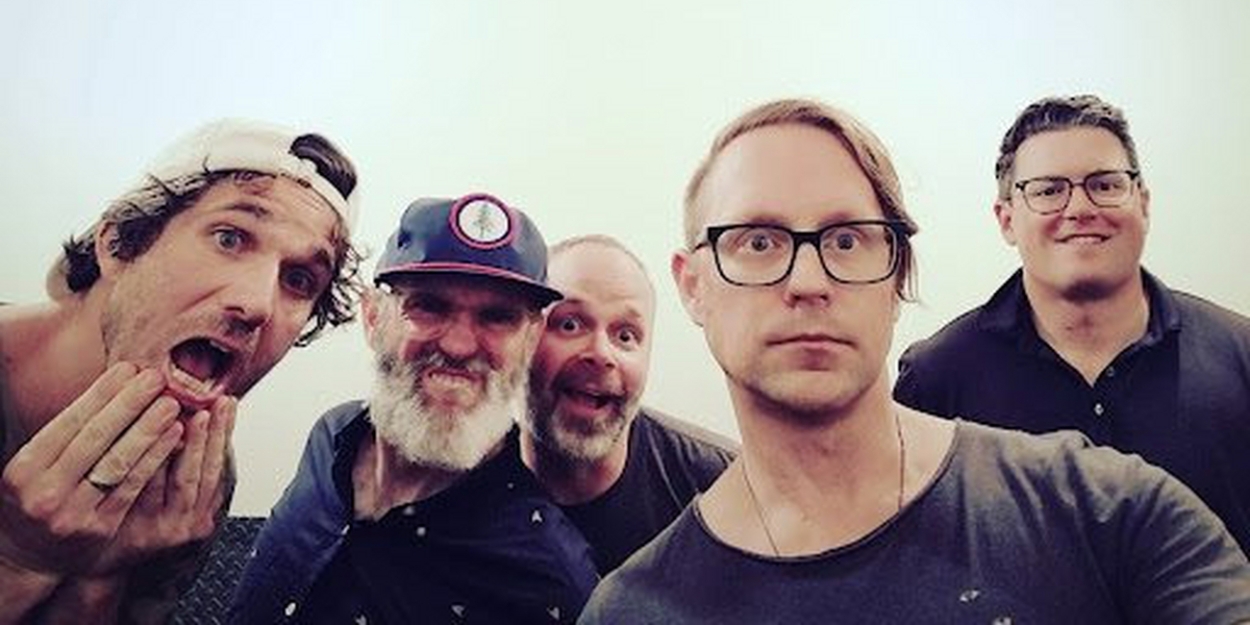 INSTANT EMPIRE Announces 'Standing Eight Count'
Standing Eight Count will be Instant Empire's fourth LP, and will be released digitally on March 31, 2023.
The Denver-based indie rock band Instant Empire is ecstatic to announce the release date of their upcoming album, Standing Eight Count. Standing Eight Count will be the band's fourth LP and will be released digitally on March 31, 2023.
To celebrate the news, Instant Empire has shared their new single "Tiny Flashes,"the first single from their just-announced, upcoming fourth album Standing Eight Count.
More on "Tiny Flashes" from Scotty Saunders of Instant Empire:
"My father died a few months before we started writing songs for this album. Around the one-year anniversary of his death, Sean sent me a demo for what would become Tiny Flashes. At the time, I'd been reading a fair amount about the idea of liminality, specifically the Buddhist beliefs in transference from life-to-heaven. As you'd expect, my dad was on my mind a lot at this time ... and I ended up writing this song from my dad's perspective during the time he was in transition from life to the afterlife. What would it feel like stuck in transition, holding on to the past? This was my attempt to interpret what that might feel like ... I imagined you'd almost feel weightless and not rooted to anything."
"The song plays around a bit on being suspended between life and death, and in the second verse gets really granular as I imagined what it might feel like for my dad to be suspended with only his thoughts and his memories just cycling on an infinite repeat. I tried to just list out memories he might have and might be cycling through. You have to let go to move on ... but I imagined the process of actually letting go here would be awful. Almost unachievable. I imagine there would be more questions than answers as a soul passes through a liminal state --- so that came out in the lyrics."
"Musically, this song really underwent a metamorphosis. It started out as a really sparse piano based tune when Sean first started writing the music. As we started building out the song, and particularly once Matt came up with the drum parts, it started to sound really muscular. The last element added to this song was Lou's guitar work, and the bridge solo he lays down here really gave this song so much attitude and vibe. We had no idea this song was going to sound like this when we began. Tiny Flashes serves as a really powerful moment in the larger context of the album, and the music ultimately provided the perfect foundation of urgency for the lyrics."
"The title of the album is a boxing reference ... and legitimately at the time of writing this album, life was knocking us around. But what do you do, right? Hopefully, you keep getting up. Fighting the good fight. During the writing of this album, I also was spending a fair amount of time around my father-in-law who had suffered a series of severe strokes. It was heartbreaking. He was in a really rough spot physically, but he loved watching boxing. He wasn't a man that showed a ton of emotion, but he'd sometimes start crying in a really good match. Most nights we'd flip over to Showtime and we'd all watch these fights because they brought him some joy. None of us were super into boxing, but sometimes you just find yourself watching a s ton of boxing because your sick father-in-law wanted to watch it ... some of that probably seeped its way into the album, even if in an abstract way."
More about Instant Empire + Standing Eight Count...
Instant Empire hails from Denver, CO and is made up of Scotty Saunders (vocals, lyrics), Sean Connaughty (guitar, keys), Lou Kucera (guitar), Aaron Stone (bass), and Matt Grizzell (drums). Together, they have been chronicling the human condition through their signature brand of indie rock since 2011. Over the years, the band has garnered comparisons to a number of indie rock's finest artists, including The National, Bright Eyes, The Hold Steady, Death Cab For Cutie, and Manchester Orchestra.
When the pandemic hit in 2020, the band started writing songs - lots of them. During the lonesome early days of the pandemic, writing these songs gave the band an outlet to grapple with universal issues which were hitting close to home: death, aging, a slow disintegration of hopes and dreams, reflecting on the past and the future that stands in its wake.
Over the past few years Instant Empire has been hit with a seemingly endless number of personal issues: the death of parents & friends, health issues, long days and nights in and out of hospitals, lost jobs, lost paths, and an incalculable sense of isolation. The weight of these items seemed to naturally coalesce into the songs they have been writing.
The result is Instant Empire's fourth full-length LP, titled Standing Eight Count. Musically and thematically, Standing Eight Count is expansive. "It felt like the canvas we were working on had been broadened," explains the band's singer and lyricist Scotty Saunders. "An undercurrent of deep personal struggle permeates these songs. Broken and battered characters, on the ropes, but still standing, still fighting the good fight ... this theme is woven in and out of the 11 songs that make up the album."
Instant Empire recorded Standing Eight Count at their own studio with the band's own guitarist and keyboardist Sean Connaughty on production and engineering duties. Standing Eight Count was mixed and mastered by D. James Goodwin at The Isokon, Kingston, NY. Additional recording was done by Rich G. at Ghosthouse, Denver, CO. "D. James Goodwin has worked on some of our very favorite albums over the past decade. He was awesome to work with, and he really did a masterful job mixing this thing. It sounds lush. He made it sound and feel like a living, breathing recording. We love his work on this album."
Ultimately Standing Eight Count aims to be a companion to listeners through these strange and difficult times. Instant Empire's previous releases inclue: Cathedrals (LP; 2019), Last of the Lovers (LP; 2017), Lamplight Lost (LP; 2015), Keep Up! (EP; 2013), Heavy Hollow (EP; 2012), and Instant Empire (EP; 2011).
Standing Eight Count will be Instant Empire's fourth LP, and will be released digitally on March 31, 2023. There will also be a limited number of vinyl available to purchase from the band. More details on this to come...
Listen to the new single here: