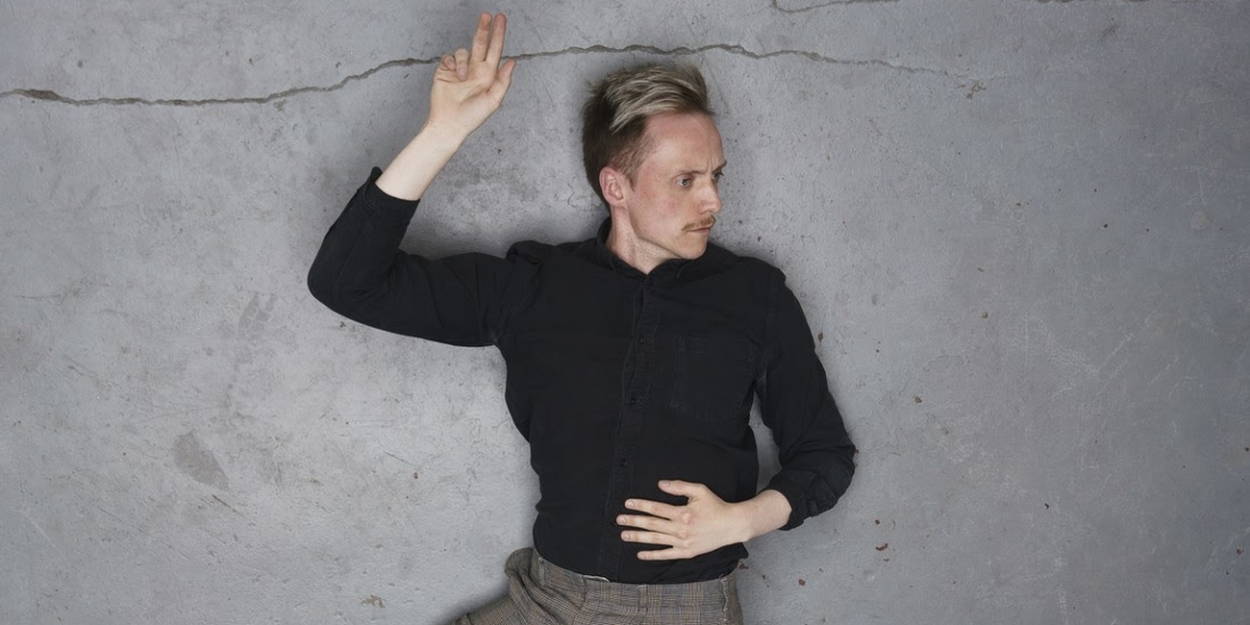 Hamish Hawk Releases New Album 'Angel Numbers'
Hawk also shared a visualizer for the album's latest single, "Rest and Veneers" ft. Samantha Crain today.
Scottish songwriter Hamish Hawk has released his North American debut album Angel Numbers today via Post Electric, sharing a visualizer for the album's latest single, "Rest and Veneers" ft. Samantha Crain today.
Hamish and his band kicked off a largely sold-out UK tour this week, and will return to the U.S. next month to once again take the SXSW Music Conference by storm.
Discussing "Rest and Veneers" Hamish noted, "'Rest and Veneers' is a love song, in the softer, quieter sense of the phrase. It doesn't deal in high romance, in grand gestures, or the movements of celestial bodies. It's about the everyday kind of love and affection that shows itself in those small kindnesses, those spared thoughts and graces between friends. It's new territory for me lyrically, and it takes me to a really good place when I listen to it, plus I'm in awe of Samantha Crain. The song is a relaxed moment on the record, and I'm so pleased it's getting its own time to shine."
Samantha added, "When Hamish sent me this song, I was absolutely floored. This is the kind of song I would have wanted to write. Such a simple subject matter but it really explores the complexity within that seemingly simple emotion. It's my favorite song I've ever gotten to collaborate on a recording of."
Hamish has already earned a reputation as one of the era's finest wordsmiths, earning comparisons to Jarvis Cocker and Stephin Merritt, though he is quick to site purveyors of a more Americana folklore, in Bill Callahan and Dave Berman. That said, Hawk's music manages to match its cleverness with its infectiousness.
Each track on Angel Numbers feels like its own world. There are allusions to Leonard Cohen, Karen Carpenter, David Hockney, Dylan Thomas and Britt Ekland - and that's just on the first song, the gloriously panoramic "Once Upon An Acid Glance." On "Elvis Lookalike Shadows," listeners are granted a visitation from Presley in his '68 Comeback Special splendor - "the risen king, sitting in a boxing ring."
Elsewhere, Hawk welcomes in Napoleon, Ed Sullivan, Salvador and Gala Dali, as the camera shifts from a rooftop in Berlin to a book store in Lansing, from the gift shop at the Pompidou Centre to the haar-shrouded 'slate-grey sprawl' of a Scottish seaside town.
There are allusions here and there to the kind of transformative magic found in ancient folk songs; on one track, 'beasts become birds', a neat metaphor for the way Hawk upends convention and expectation. All the while, another explanation for the album title gradually emerges: angels appear in several of these songs; they are, literally, angel 'numbers'.
That title-track single emerged last summer, once again playlisted by BBC 6Music. In October the album's follow up single, "Think Of Us Kissing," brought Hamish and his band to the BBC's famed Maida Vale studios to record a live session for legendary DJ, Steve Lamacq.
Under the Radar sent a writer to the recording to sit down with Hamish and discuss the whirlwind of the past year. Hamish capped off the year with "Money," which CLASH called, "a fantastic tongue-in-cheek romp that revels in economic absurdity." And FLOOD asked Hamish to perform the track solo for their 'Neighborhoods' series.