Guitarist Gene Ess Releases New Album AH-BOP
Ess describes the whole album as a kind of jazz song cycle, a form from the world of Western classical art music popularized by Schubert.
Ah-Bop is the latest album from star guitarist Gene Ess, and his first for four years, out today on SIMP Records. Ess is joined by two of New York's finest instrumentalists - bassist Scott Colley and drummer Clarence Penn - for an inquisitive journey through the classic guitar trio format that takes in an eclectic variety of genres and forms along the way.
Originally hailing from Okinawa, Japan, Ess is no stranger to the limelight, as a former member of the Rashied Ali Quintet who has played alongside luminaries like Ravi Coltrane, Eddie Henderson, Carlos Santana, and Archie Shepp. On his previous album, Apotheosis, Ess's band Fractal Attraction was described by Jazz Times' Dan Bilawsky as "a unit of remarkable means and resilience."
It's been four years since Ess closed that cycle of albums, all released on the SIMP label. He returns with Ah-Bop - a refreshed appearance that treads new ground, marking the first time Ess has approached the guitar-bass-drums lineup that's been tackled with so much variety by some of Ess' favourite guitar players through history: John McLaughlin, Jim Hall, and Pat Martino to name a few. It's been a musical itch Ess has been determined to scratch for a long time, a kind of musical apotheosis to follow his last album of the same name. "To me, the trio is a huge challenge, as the guitar is completely naked in the sonic landscape," says Ess. "It's harder for me than solo or duets, as the nature of the guitar makes it very difficult, so I was pushed by the challenge."
All the tracks were composed as Ess waited in Tokyo until he could return to New York during the lockdown caused by the COVID-19 pandemic. When he did eventually make it back to the US, he enlisted two of NY's biggest hitters - Scott Colley on bass, alongside dummer Clarence Penn - to realise his vision. "Scott was the bassist on my first European tour with Tony Moreno and Ravi Coltrane in the mid 90s", Ess elaborates. "He's an amazing musician and a fantastic reader." Meanwhile, Penn joins up with Ess following his work with the Fractal Attraction band. "Clarence brings his amazing sense of swing and this lightness of rhythm. He's kind of like an orchestra in the background with quiet moments and explosive sections."
Ess describes the whole album as a kind of jazz song cycle, a form from the world of Western classical art music popularized by Schubert that sees smaller pieces linked together by a thread of motives, rhythms and keys. The album begins with title track "Ah-Bop", a piece dedicated to the great British jazz fusion guitarist Allan Holdsworth, a key influence for a host of guitarists across rock, metal and jazz. Following a conventional hard-bop form, small intervals and impish give it a Monk-like quality, with Ess an agile and fluid voice through his choruses. "Waltz" continues the hard-bop theme on an icy, floating tune that really probes the form. One can hear Ess' attempts at trifold listening on "Waltz", a phenomenon he recently discussed on his YouTube series Divertimento, as he feeds back information from his fellow instrumentalists in near-real time.
"Yuki" is a given feminine name in Japan, and forms the title of the fourth track, a darkly melancholic melody that's deeply pensive. "Array" goes in a completely different direction; Ess describes it as "an array of polytonal guitar over polyrhythmic bass parts." An intense roast based on a quintuplet obstinate, it highlights a rock-ier side to Ess's musical personality formed by listening to bands like Babymetal, and working with similarly inclined musicians like Armenian pianist Tigran Hamasyan. "Dark Blues" revolves around a classic West African 'bembe' rhythm, before "Crossing" lends a contrasting atmospheric space, sparse notes ringing clearly to create an eerie soundscape that sounds almost otherworldly.
"Trance" is ritualistic and intense, Ess's guitar acting as a vessel for the composition's high-spirited intensity, before "End Credits" provides an apt conclusion to the trio's musical journey. Though the piece uses an insistent G natural figure throughout, it ends with a sense of openness: a question mark, rather than a full stop. It's a 'to be continued', as Ess and the trio look to the future in this consummate formation.
Ah-Bop is out now and available on all streaming services.
More Hot Stories For You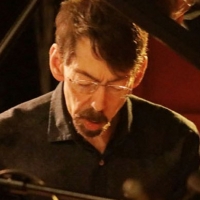 Fred Hersch And Esperanza Spalding Celebrate New Album At NJPAC, January 29

December 6, 2022

Pianist/composer Fred Hersch and vocalist/bassist/songwriter esperanza spalding (stylized in all lower case) can both be counted among the most acclaimed and inventive artists in modern jazz. The Village Vanguard is the music's most reveredvenue, having played host to countless legendary musicians and beloved live recordings. The duo and the club converge for a magical performance on Alive at the Village Vanguard, a rare opportunity for listeners to enjoy the singular and thrilling collaboration between two marquee jazz artists at the top of their game.
---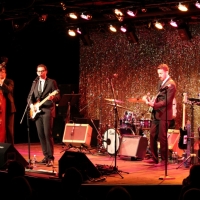 Cortland Repertory Theatre Presents Three Concerts With The Rave-Ons

December 6, 2022

This weekend, Cortland Repertory Theatre Downtown, located at 24 Port Watson Street in Cortland, is presenting three opportunities to see one of their most popular bands, Todd Meredith and the Rave-Ons. 
---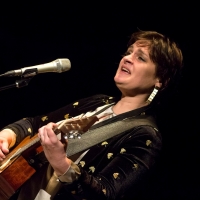 Madeleine Peyroux Brings Her CARELESS LOVE FOREVER Tour To City Winery Boston, December 28-30

December 6, 2022

Jazz singer-songwriter Madeleine Peyroux takes over the City Winery Boston's Mainstage for three shows as part of her Careless Love Forever Tour December 28-30. 
---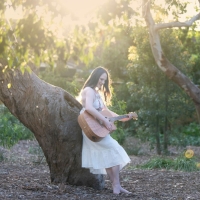 Karen Harding to Release 'It's Okay' And 'Greener On The Other Side' This Month

December 6, 2022

Following on from previous single, 'Strong For You', Australian Singer-Songwriter, Karen Harding reveals the second half of her musical project with Argentinian P&M Records, with the dual release of 'It's Okay' and 'Greener On The Other Side', featuring the Cologne Chamber Orchestra, on Friday 16th December 2022.
---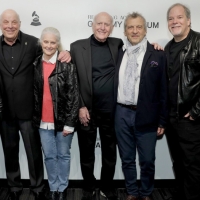 Award-Winning Composer Charles Fox Celebrated in New Documentary KILLING ME SOFTLY WITH HIS SONGS

December 6, 2022

The Songwriters Hall of Fame recently presented at the GRAMMY Museum an intimate panel event and special screening of the uplifting musical documentary 'Killing Me Softly With His Songs,' which chronicles the life and work of composer Charles Fox.
---