David Messier Debut Solo Album 'Waiting For Eldridge' Out Now
Multi-talented artist, songwriter and producer, David Messier is set to release two music videos from his recent release Waiting For Eldridge out now, everywhere on Fable Records. This is David Messier's debut solo album, as the former front man of the Boston band Papermoon he has three previous released albums. Waiting For Eldridge is a culmination of years of playing, guitar, drums, piano, songwriting, and producing music. For David, the private radio station that constantly plays in his head is finally available to everyone to hear.
Waiting for Eldridge was inspired by Eldridge Goins an Austin based producer who's credits include: Carolyn Wonderland, Colin Brooks, and Brian Keane. The album was produced on a friendly dare between the producers, David Messier of Same Sky Productions and Eldridge Goins of Mixorama Records. The challenge was simple, each produce a track using music the other wrote. David had just written "Everything Breaks My Heart" days before the bet and played it for Eldridge. David recalls, "There is this turn around and the chord changes to D, the lyric is "Why in the world should I calm down?" and Eldridge said "that is the hook. Do that again." I only did it once in the whole song and he said "no you gotta do that at every turn", I said - Jesus he is right. So I went over to his house and he produced that song for me and it came out better than anything I had ever done. He then produced 9 more for me." David Messier's music is inspired by the likes of Little Richard, Velvet Underground,
Philip Glass
and sounds very much like a young Tom Petty with a touch of Tom Waits. The 10 track album, Waiting For Eldridge, was called an "expanse of talent and ideas" by the Austin Chronicle and KUTXsaid "Messier is a hurricane force of music." A standout track from the album is "Everything Breaks My Heart." For David this track pushed him into new territory. He recalls, "this is the moment where I broke some new ground. "Everything Breaks My Heart" is a track where I really heard something new." Another album highlight with an upcoming video release is "Franklin's Key." David's gritty voice gives the track a vintage sound along side the use of the marimba and bari saxophone provides a sound scape of electricity. The track "Keeping Up With Fashion," had the strongest reception and according to Messier, it sounds like a dirtier and grittier version of Paul Simon's Graceland. A video for "Keeping Up With Fashion" will be released in late winter. Waiting For Eldridge was produced at Eldridge's Mixorama Records in Austin, TX and mastered by the multi GRAMMY award winning engineer Bob Ludwig. The album title came about during the writing and production process. As the pieces of the album started to come together Messier was constantly asked when the record would be available, to which he would reply - I'm waiting for Eldridge. But the meaning to Messier was two fold, one was the production process but the other was more symbolic. Eldridge was the one who inspired Messier to perform after a several year hiatus, and pushed him to evolve into to the artist he is today. About: David Messier is a multi-instrumental musician, songwriter, and producer. He is the owner of the Austin based recording studio, Same Sky Productions and the President of The Texas Chapter of The Recording
Academy
(The Grammys). The SXSW veteran will be performing in and around Austin this winter and spring, and during SXSW.
https://www.facebook.com/davidmessier
https://twitter.com/same_sky_prod
https://soundcloud.com/davidmessier
More Hot Stories For You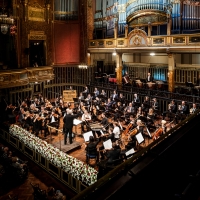 Budapest Symphony Orchestra, Machine De Cirque And More Come To The Hylton Performing Arts Center Winter 2023

December 2, 2022

The Hylton Performing Arts Center continues its 2022-2023 season this January and February 2023 with exciting performances as part of Hylton Presents, Hylton Family Series, and American Roots Series, plus performances by Hylton Center Arts Partners, Mason Arts at the Hylton Center, and a lineup of workshops as part of the Veterans and the Arts Initiative.
---
Dave Stryker Organ Trio, Kurt Elling And More Coming Up At Birdland, December 6 - December 18

December 2, 2022

Get all the details on all of the exciting jazz programming at Birdland Jazz Club and Birdland Theater running December 6 through December 18.
---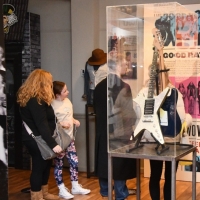 The Long Island Music & Entertainment Hall of Fame Now Open to the Public

December 2, 2022

The Long Island Music & Entertainment Hall of Fame has announced the Grand Opening of the non-profit organization's first physical facility, and Long Island's very first Hall of Fame, on November 25th, 2022, at 97 Main Street, Stony Brook Village, NY.
---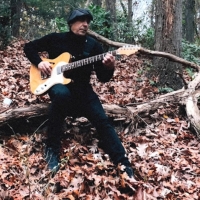 Singer Songwriter Mark Newman Announces New Single 'At The Border' And Live Performance Dates

December 2, 2022

Singer/Songwriter Mark Newman has released the new single 'At The Border' now available on Spotify and all the major music services.
---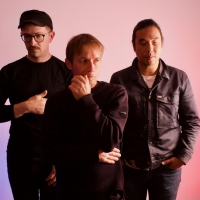 Sunday Morning Pay Tribute To Art Bergmann With Single 'Junky Don't Care'

December 2, 2022

Vancouver's Sunday Morning have just released their latest single with an a-side cover of Art Bergmann's Canadian punk classic Junky Don't Care and a b-side original called Explain the World.
---