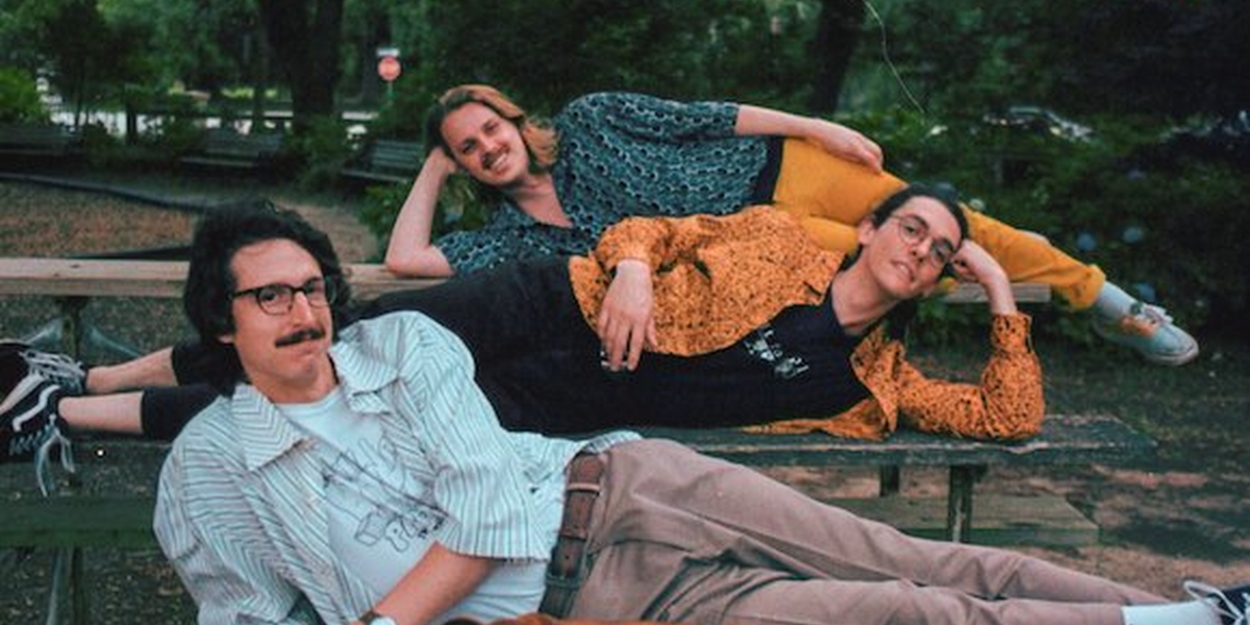 Charleston, SC's Whitehall Releases First Single Off Upcoming Enci Records Debut Album
Whitehall will be opening for the Goo Goo Dolls on tour in October and November.
Charleston, SC indie rock 4-piece Whitehall, newly signed to Southern California-based Enci Records (The Joy Formidable, Kulick, Fences), has released a new single titled "Rose" off their forthcoming label debut.
The band says, "Rose" is about communication. When we write music, it often feels like there's an underlying pressure to say something new or profound. The song wrestles with the dichotomy between being 'sick of meaning anything,' and the insecurity that comes with the fact that the things we communicate through our work is being imbued with meaning whether we like it or not."
Whitehall merges a dancey demeanor with an insatiable desire for more out of life, making for an incredibly energetic and heart opening live experience. When they aren't shotgunning La Croix, Whitehall tours the east coast.
On October 8th, Whitehall will open for Elliott at Brooklyn, NY's Warsaw. The act has also been announced as support for Goo Goo Dolls on the band's Chaos In Bloom Tour this fall (October 28-November 20). Tickets for the shows are on sale now. See dates below.
Whitehall has released a pair of albums, along with their recent 'Garden Song' EP, which was released earlier this year. Watch for more new music from the band to be dropped later this year.
Listen to the new single here:
Upcoming Shows
OCT 08 Warsaw - Brooklyn, NY (w/ Elliott)
Performances Opening For Goo Goo Dolls
OCT 28 Pablo Center at the Confluence - Eau Claire, WI
OCT 30 Iowa State Center Stephens Auditorium - Ames, IA
OCT 31 Washington Pavilion / Mary W Sommervold Hall - Sioux Falls, SD
NOV 02 The Pabst Theater - Milwaukee, WI
NOV 03 Fox Cities Performing Arts Center - Thrivent Hall - Appleton WI
NOV 05 Coronado Performing Arts Center - Rockford, IL
NOV 06 Embassy Theatre - Fort Wayne, IN
NOV 07 Morris Performing Arts Center - South Bend, IN
NOV 09 Louisvlle Palace Theatre - Louisville, KY
NOV 11 Stiefel Theatre For The Performing Arts - Salina, KS
NOV 12 Hard Rock Hotel & Casino Tulsa - Catoosa, OK
NOV 14 ACL Live at the Moody Theater - Austin, TX
NOV 15 Tobin Center For The Performing Arts - San Antonio, TX
NOV 16 The Buddy Hall Of Performing Arts & Sciences / Helen Devitt Joes Theater - Lubbock, TX
NOV 18 Kiva Auditorium - Albuquerque NM
NOV 20 Plaza Theatre - El Paso, TX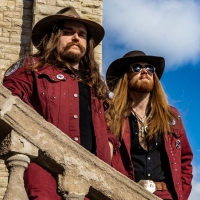 Heavy & Western Band The Comancheros Storm Scene with New Album 'Memphis to Mexico'

November 28, 2022

The Comancheros have entranced fans far and wide with their self-described 'Utter Dionysian chaos.' Notably, the three-piece comprised of lead singer Tanner Jones, drummer Michael 'Bobcat' Cook, and bassist/vocalist Jon 'Deere' Green, made their first appearance at Nashville's infamous Whiskey Jam in September 2022.
---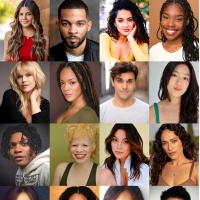 Disney Television Discovers: Talent Showcase Actors Revealed

November 28, 2022

In its 21st year, ABC Entertainment Talent and Casting is excited to present emerging talent from coast to coast with 2022's Disney Television Discovers: Talent Showcase. As a part of their continued commitment to creating opportunities for rising artists to be discovered, nurtured and celebrated.
---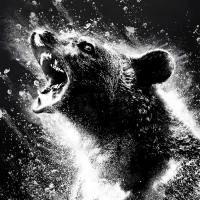 Photo: First COCAINE BEAR Film Poster Revealed

November 28, 2022

Cocaine Bear stars Keri Russell (The Americans), Emmy winner Margo Martindale (The Americans), Emmy winner Ray Liotta (The Many Saints of Newark), Alden Ehrenreich (Solo: A Star Wars Story), O'Shea Jackson Jr. (Straight Outta Compton), Jesse Tyler Ferguson (Modern Family), and more. Check out the new photo now!
---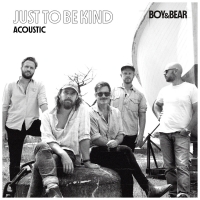 Boy & Bear Share Special Acoustic Version of New Single 'Just To Be Kind'

November 28, 2022

The band's second step in a new chapter, "Just to Be Kind" receives an even more intimate treatment for listeners, showcasing the croon of Dave Hosking's vocals amid a soft guitar and piano-led backing from the band. The original single continued a jubilant return to music for Boy & Bear in 2022, first marked by February single "State of Flight."
---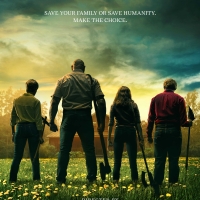 Photo: New KNOCK AT THE CABIN Poster Released

November 28, 2022

From visionary filmmaker M. Night Shyamalan, Knock at the Cabin stars Dave Bautista (Dune, Guardians of the Galaxy franchise), Tony award and Emmy nominee Jonathan Groff (Hamilton, Mindhunter), Ben Aldridge (Pennyworth, Fleabag), BAFTA nominee Nikki Amuka-Bird (Persuasion, Old), newcomer Kristen Cui, and more. Check out the new photo poster!
---