Bill Baird Shares Spring U.S. Tour Dates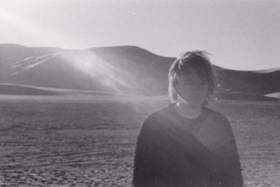 Bill Baird shares a new string of U.S. tour dates, kicking off April 26 in Austin. Find a complete list of dates below. Baird's Owl LP is out now via Dangerbird Records as part of their ongoing Arthur King Presents album release series, curated by members of the Arthur King collective.
Arthur King is a Los Angeles-based collective allowing musicians to come together to improvise experimental music and visual art performances in unique spaces. Performers include musicians who have played with Beck, Lou Reed, John Cale, Elliott Smith,Earlimart and EELS, among others.
Arthur King Presents is a platform aimed at stimulating creative collaboration and expanding the definition of creative expression. Arthur King Presents: Album Releases is a series of one-off experimental albums curated by Arthur King members.
Originally hailing from Texas and currently based in Oakland, Bill Baird's diverse back catalog of music touches on folk, ambient and thrashed garage. Through the years he has also been involved in creating immersive sound and video installations which have appeared in museums, cultural centers and festivals around the world. Baird yet again enters completely new territory with Owl, a fusing of various musical and conceptual elements together to take the listener on a journey. The record is heavily inspired by Conny Plank and his work with Kraftwerk, Neu! and Cluster, and is conceptually inspired by Baird's son's fascination with owls. In addition to vocals, guitar, bass and drums, Baird utilizes a multitude of analog synthesizer recordings from Oakland's Vintage Synthesizer Museum.
Information on additional ongoing series from Arthur King:
Changing Landscapes is an ongoing series in which Arthur King captures sounds and images from a specific environment via field recordings and uses the material to create live improvised performances in the same setting. They aim to encourage a deeper consciousness of the environment and our place within it through music and film. This entire process is recorded live, filmed, and released as a multi-media album via Dangerbird Records.
The first installment of Changing Landscapes at Grand Escalante Staircase in Utah was released this past April. Other selected works include environmental installations for which members of the collective traveled to undisclosed locations, creating and documenting unannounced live performances in their surroundings: The Boat took place on the deck of a catamaran in the Pacific Ocean near Los Angeles, Trona saw the collective venturing to the Trona Pinnacles near Death Valley, and Palmetto was a large scale site specific interactive art installation including a large scale sculpture, manipulated video projections, directional audio experiences, a live performance and short film screening.
Unknown Movie Night is a series in which Arthur King invites an audience to attend a movie screening with a live score. Neither the band nor the audience knows what film will play ahead of time, and the band improvises a live score from beginning to end. Audio is recorded and released via Dangerbird Records. Previous films have included Darren Aronofsky's Pi, Pixar's Wall-E, Planet of the Apes, Edward Scissorhands, Delicatessen andJurassic Park.
BILL BAIRD TOUR
April 26
Cheer Up Charlie's
Austin, TX
April 30
Static Age Records
Asheville, NC
May 1
Little Dumbo
Richmond, VA
May 2
Jerry's On Front
Philadelphia, PA
May 3
Gold Sounds
Brooklyn, NY
May 4
Gardenalia
Pittsburgh, PA
May 5
State Street Pub
Indianapolis, IN
May 6
May 12
Digital Art Demo Space
Pro Arts
Chicago, IL
Oakland, CA
Photo credit: Elizabeth Abrams
Related Articles View More Music

Stories