BWW Interview: Dana Fuchs, Get Along Records Release 'Love Lives On'
My first encounter with Dana Fuchs was not the same as most. Last fall at the Reading Blues Festival, I'd been intrigued by the dominant performance of a woman, armed with only her guitarist, as they tore up a ballroom stage and held an audience in their place. My brief chat with her afterward was with a down to earth, but also an engaging person who is living out a life through her music.
That, in particular, comes out in Love Lives On, her new work on Get Along Records. A bluesy, soulful work, this should stand out as a significant step forward in Fuchs' discography.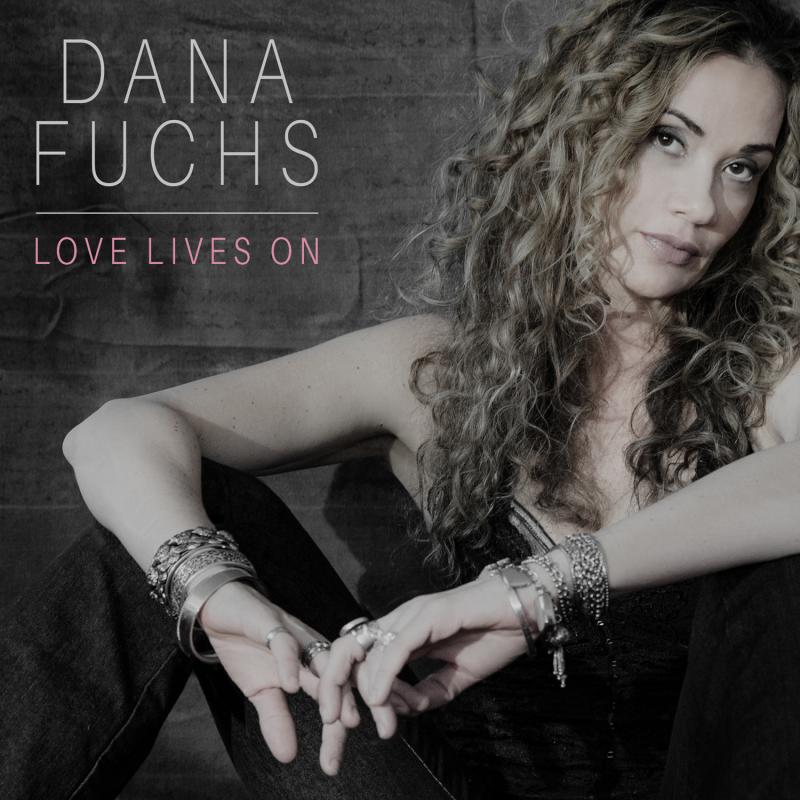 "People seem to be loving it," Fuchs notes in the wake of a European tour, "it's really wonderful. I made a last-minute decision to put a horn section on the show; I got two really great guys from Holland, and it just it really think lifted the show. It certainly did for me, but I think for the audience as well. It's a blessing and a curse because now I'm gonna have to do it every show," she finishes with a laugh.
Love Lives On was recorded in Memphis, a departure Fuchs recalls as a natural step, but a needed one. "My last albums have all been giving birth in the best way," she says. "We've done them in New York, self-producing, and trying to schedule it around the availability of studio musicians, taking subways to the middle of Brooklyn so it was really nice to just get out of NYC, turn it over to a producer, let him bring in most of the musicians."
Fuchs only brought three of her band, including songwriting partner and guitarist Jon Diamond. Producer Kevin Houston assembled a studio lineup (that included organist Reverend Charles Hodges), and "we actually did the album top to bottom, including mixing in eleven days," Fuchs says, "which was a record for me, and it was such an easy process. Getting out of New York, we all shared this wonderful house in the middle of midtown Memphis. I just walked to the studio every day with the baby (she has a son); it was seamless. We'd soak up the vibe of that town and history there. On the days when we would take breaks, we went to the Stax/Volt Museum, and studio, we went to Sun Records, it was really a wonderful experience."
Regarding Houston's guidance with Fuchs and Diamond as co-producers, Fuchs recalls, "I don't think we really had any struggles. It was fascinating, Jon and I already demoed up the songs, just acoustic and voice, and that gives you a lot of idea if the structure is working, the tempo is working. We didn't even send the music ahead of time, to any of the musicians. We'd go in the studio and we'd say, 'Okay, this is what we want to cut next,' and we'd play them the acoustic demo, the musicians would write out the charts in real time. The drummer would tap out a tempo, 'cause it's always the drummer that would say, 'Okay, let's cut it,' and we'd go in, and usually by two takes, we'd have it. It was remarkable."
The originals weave through blues, rock, and soul, and played into the sojourn south. "Just knowing we were going to Memphis really started to focus the songwriting in a particular direction and the path," Fuchs explains. "We'd just done this sort of hodgepodge thing, where it was like, we write a song, we like it, it feels fun, doesn't matter if it's blues, rock, soul, country, R&B, it goes on the record. This time, we really said, 'Okay, we're going to Memphis, so we're really going to dive back into the Memphis artists that we loved. It's gotta speak Memphis, somehow,' so that really helped us to kind of streamline the direction we were leaning towards, musically."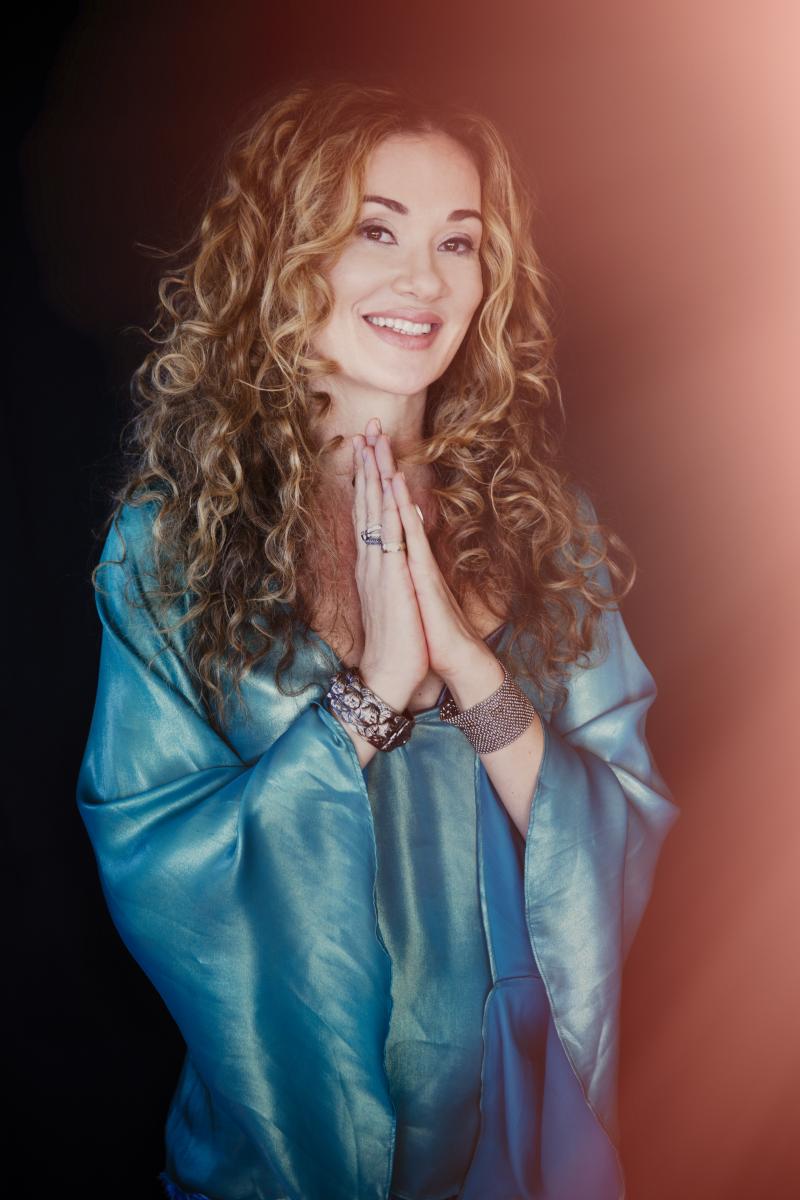 These songs, too, tell Fuchs' deeply personal story. "For me, it's become a catharsis," she explains, and without reservation: "my first album, the whole album was inspired by the suicide of my sister and the schizophrenic breakdowns that my oldest brother was having. The first two musical influences of my life, they had a band growing up, so I was used to writing very personal stuff, and this album, three siblings and both of my parents gone, it just kind of flowed out, and in the message kind of came full circle. That's why I decided to call it Love Lives On; it's the track I was writing two years ago sitting next to my Mom in April as she was taking her last breath. Eleven beautiful days together in the hospital, it was such a rollercoaster. She was sleeping one night, I wrote those words, it really hit me.
'The album was initially going to be called "Ready to Rise," after taking some time off with a lot of family losses and the birth of a child that I never thought I was having; when we were in the studio recording, it occurred to me "Love Lives On" needed to be the title track because it for me encapsulated the theme of the whole album. We all struggle, we all suffer with loss, pain, suffering; but loves goes on, life lives on. Love lives on if we let it live in our heart, we don't get bitter, and don't give up, we rejoice and celebrate the memories and the moments."
To my speculative comment that songs such as "Backstreet Baby," "Callin' Angels" and "Battle Lines" read as chapters, Fuchs agrees. "I call this whole record Chapter Two," she admits, again without pause, "it feels like a whole new start, the second phase of my life. 'Faithful Sinner' is an ode to my dad, who was this tower of a man I worshipped as a child. Then I got a little older and we fought all the time. He was a heavy drinker; he had two sides to him; he could be a Jekyll and Hyde; we went through a period where I really hated him, and I got a little older, and I learned a lot about his life. His own father beat him senselessly until he took his own life when my dad was a young man. And I reflected back on my dad with six kids, you know, a Christmas tree every Christmas, we were quite poor, someone who really did try to do the right thing. In the end, we got very close, thanks to my aunt who just passed away, she was the first person to give me the history of his life, and it really helped me find compassion and connection to him. So that's sort of the life through his eyes, a lot of guilt and regret. It was a devastating loss, but the last several years of his life we had a good relationship, a really strong one."
Lyrically, Fuchs has long been able to use words that don't just apply to her. "It is always my goal," she says. "It's my story in there, but I'm trying to present it in a way that does feel universal, that people can relate to and resonate with. We all have a similar struggle; life in and of itself is a hard battle."
The recording also has two covers, Otis Redding's "Nobody's Fault But Mine" and Johnny Cash's "Ring of Fire." The former, Fuchs explains: "I always have this whole playlist that I put on before I go onstage," she says, "when I take the time to just go be alone. I'm getting ready, changing my clothes, doing my makeup, I have this playlist. And that song just has always gotten me amped before shows, like years! A few years ago when I was on tour, I thought, 'Next album I make in the studio, I'm covering this song.' The decision for that was made a long time ago, and was probably, now that I think about it, had a lot to do with me going to Memphis. I've (covered) Otis before, but why not go to the real source? I love the groove, I love the spirit of it, and I like the message on a deeper level. I have a choice to be happy or to suffer; we have this choice, and we oftentimes think it's the internal circumstances that bring us to happiness or to suffering. If we think about it, it's really a choice of our own mind."
For many, Fuchs is still identified by her performance as Sadie in the 2007 film Across the Universe. "I love it, actually," Fuchs admits. "It was a defining moment, I mean I wish it could have had a bigger impact on my career at the time," she continues with a chuckle. "I think everybody did with the film; we hoped it would do better at the box office, but I love that people know the film and connect to it. It was an honor to be asked to do that part; one of my favorite experiences of my career, so far."
Fuchs will be touring the Northeast, starting in June, with festivals in the US, Canada, and Europe, then fall tours in the UK and Europe. As for the perception of Fuchs as an artist, whether she is called a blues artist, rock artist or whatever: "It doesn't matter, it can't matter. I was inspired by blues when I first came to New York; I love this music, I love the rawness, the power of the vocals, but the lyric is not my story. I didn't grow up with this kind of oppression; I didn't grow up on Tobacco Road. I didn't grow up under prejudice; I had to find my own dark stories, and once I did that and they were coming from my perspective, my other influences of rock n' roll came in. so then I became sort of known as a blues-rocker, and you know, for a long time the blues world, 'nope, she not blues, she's too rock n' roll, is she blues, is she rock, is she soul?'
"I like to be all of those things. That's the beauty of music now; you don't have to fit into a box. There's so many outlets for people to be who they are and anybody who really understands blues music knows that the old soul country the old soul, and classic rock n' roll is always deeply rooted in blues, so it's always there."
(Photo Credit: Merry Cyr)
https://www.facebook.com/danafuchsband
https://twitter.com/DanaFuchsTweet
https://www.instagram.com/danafuchsofficial/?hl=e
Related Articles View More Music

Stories