BroadStage Presents NAT GEO LIVE: MESOAMERICA ILLUMINATED, October 6-7
The first in the National Geographic Live speakers series will be Mesoamerica Illuminated with art historian and microarchaeologist Dr. Diana.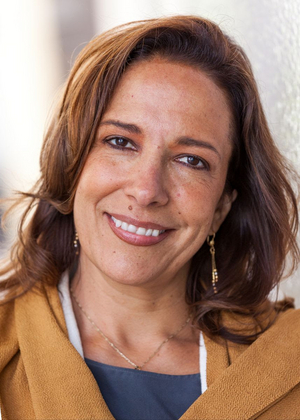 The first in the National Geographic Live speakers series will be Mesoamerica Illuminated with art historian and microarchaeologist Dr. Diana Magaloni-Kerpel. This event is presented by BroadStage at The Eli and Edythe Broad Stage on Thursday, October 6 and Friday, October 7 at 7:30pm at the Santa Monica Performing Arts Center.

Discover how the iconic Olmec heads of Mexico were created, explore the true meaning behind the imposing Teotihuacan pyramids, and get a peek into the culture and daily life in the Mayan city of Chichén-Itzá. Art historian and microarcheologist Dr. Diana Magaloni-Kerpel uncovers millennia-old murals and sculptures throughout Mexico and Central America-then studies them to understand what their colors, textures, and techniques reveal about these ancient cultures. Join her as she brings ancient Mesoamerican civilizations to life in a way you've never seen before.

Tickets starting at $50 are available at https://cloud.broadwayworld.com/rec/ticketclick.cfm?fromlink=2198890®id=174&articlelink=https%3A%2F%2Fbroadstage.org%2F?utm_source=BWW2022&utm_medium=referral&utm_campaign=article&utm_content=bottombuybutton1 or by calling 310.434.3200, or visiting the box office at 1310 11th St. Santa Monica CA 90401, beginning two hours prior to performance.

Dr. Diana Magaloni-Kerpel is a renowned art historian, author, curator, and conservator. She is currently Deputy Director, Program Director of the Art of the Ancient Americas (2014-2021), and the Conservation Center Director at the Los Angeles County Museum of Art (2019-2021). She holds a Ph.D. in Art History from Yale University, an M.A. in Art History from the Universidad Nacional Autónoma de México (UNAM), and a B.A. in Conservation from the Instituto Nacional de Antropología e Historia (INAH). She was Director of the Museo Nacional de Antropología in Mexico City (2009-13), and researcher and professor at UNAM (1991-2014).

National Geographic Live brings to life the remarkable stories of National Geographic Explorers through in-person live events. Its broad roster of speakers, including renowned photographers, scientists, filmmakers, and adventurers, shares their behind-the-scenes stories from the front lines of exploration-alongside unforgettable imagery and gripping footage-with audiences in performing arts centers throughout North America and abroad. National Geographic Live film concerts invite audiences on a stirring musical journey to experience iconic National Geographic footage accompanied by the emotional performance of a live symphony orchestra. National Geographic Live is a part of Disney Parks, Experiences and Products-a segment of The Walt Disney Company. For more information on National Geographic Live, visit NatGeoLive.com.
More Hot Stories For You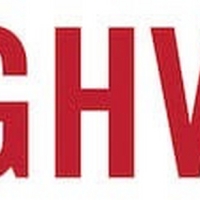 Highways Performance Space Announces Reopened Season Beginning With World AIDS Day Event

November 29, 2022

After building a virtual programming presence to navigate the devastation of COVID's quarantine and live venue restrictions, Santa Monica-based Highways Performance Space announces that it will re-opens its doors to the public  with a World AIDS Day with We Scream Your Name, a free live event on Thursday, December 1, 2022, and other events scheduled for January through March 2023.
---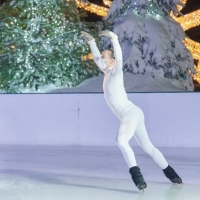 Ice Theatre Of New York To Perform At UNWRAPPED AT MENACOLIN in December

November 29, 2022

Ice Theatre of New York will perform at Unwrapped at Nemacolin on December 3, 2022 at 8:30pm at the ice rink in Lafayette Square.
---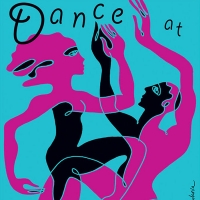 Odyssey Theatre to Present 6th Annual, 6-Week DANCE AT THE ODYSSEY Festival

November 29, 2022

Odyssey Theatre Ensemble will kick off 2023 with its sixth annual Dance at the Odyssey festival, once again celebrating new and cutting edge contemporary dance in Los Angeles.
---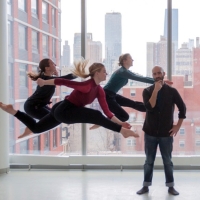 SYREN Modern Dance to Present Collaborative Piece TICKTOCK at Stony Brook University's Staller Center

November 29, 2022

SYREN Modern Dance, New York City based company co-founded by Lynn Peterson and Kate Sutter, will present a performance of Ticktock on November 30, 2022 at 7:30pm at Stony Brook University's Staller Center.
---
The Festival Ballet Providence to Present THE NUTCRACKER This Holiday Season

November 29, 2022

The Festival Ballet Providence, well known for their curated ballet and dance series, educational programs and community outreach returns to the Veterans Memorial Auditorium December 16-24 with their fresh, new The Nutcracker.
---