LIPSYNCPALOOZA Comes to the Cotuit Center
The event is on Wednesday, October 26 at 7:00pm.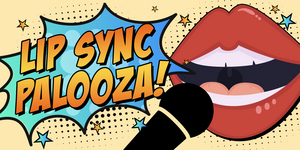 On Wednesday, October 26 at 7:00pm, for one night only, Cotuit Center for the Arts presents LipSyncPalooza: a lip sync competition live on the Main Stage!
The art of miming a vocal performance has risen from the ashes of lip-sync scandals like Milli Vanilli to a bonafide art form. Lip-syncing competitions are sweeping streaming services and social media and now it's your turn to show Cotuit audiences just how it's done. Or at least how you do it!
For our inaugural LipSyncPalooza event, you may sign up as a performer or buy a ticket to watch the fun as a member of the audience. All attendees will be voting live at the event.
Fifty percent of the ticket sales will be devoted to cash prizes, with thirty percent of the night's proceeds going to the first place winner and twenty percent to second place.
Performers may sign up as individuals or as groups (for groups, each member of the group must register). There is a $10 per person entry fee and a limit of one song per individual or group. Participants must sign up by the deadline of October 19.
Grab some friends and have a ball at LipSyncPalooza!
Tickets are $20 for general admission. For more information, and to purchase tickets, visit artsonthecape.org or call the Box Office at 508-428-0669 x0. Cotuit Center for the Arts is located at 4404 Falmouth Road/Route 28 in Cotuit.
More Hot Stories For You

Club Passim Celebrates The Holiday Season With World Class Artists, November 28- December 23

November 23, 2022

Harvard Square's Club Passim will celebrate the 2022 holiday season with a line-up of shows that offer a wide range of genres including bluegrass, folk, classic and celtic.
---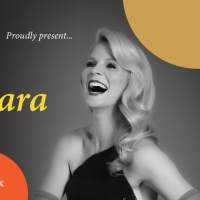 Broadway In Worcester to Kick Off 2023 With Tony Award Winner Kelli O'Hara

November 23, 2022

Broadway in Worcester and The Hanover Theatre will present Tony Award Winner Kelli O'Hara on Friday, January 6 at 8:00 pm and Saturday, January 7 at 2:00 pm at the Jean McDonough Arts Center's BrickBox Theater.
---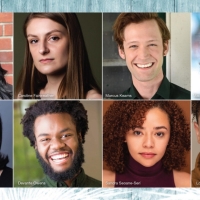 Cast Announced for MISS BENNET: CHRISTMAS AT PEMBERLEY at Shakespeare & Company

November 22, 2022

Casting has been announced for Shakespeare & Company's holiday reading of Miss Bennet: Christmas at Pemberley, written by Lauren Gunderson and Margot Melcon, and directed by Ariel Bock.
---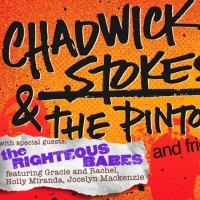 Righteous Babes Revue Will Join Chadwick Stokes & The Pintos For 15th Annual Calling All Crows Benefit at House Of Blues Boston

November 22, 2022

Calling All Crows announced that the Righteous Babes Revue will perform at its 15th Annual Benefit Concert December 10, 2022, at the House of Blues Boston.  The concert, headlined by Chadwick Stokes & Friends,  will open with Righteous Babe artists Gracie and Rachel, Holly Miranda, and Jocelyn Mackenzie performing a special set together. 
---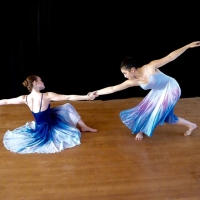 Marblehead School of Ballet Will Hold Community Appreciation Week Activities and Winter Coat/Pajama Drive to Help Needy

November 22, 2022

The Marblehead School of Ballet (MSB) celebrates its annual Community Appreciation Week with special activities from Friday, December 2 through Thursday, December 8.  The MSB and the North Shore Civic Ballet's drive continues to collect winter coats and pajamas to help neighbors in need this season now through Saturday, December 10.
---