Handel and Haydn Society Presents its Premiere Performances Of THE MARRIAGE OF FIGARO
Performances are on November 17 and 18.

The Handel and Haydn Society is set to take on one of Mozart's greatest works with its premiere semi-staged performances of The Marriage of Figaro. Raphaël Pichon, founder and artistic director of Pygmalion, will lead the performances on November 17 + 18 at 7:00 PM at Symphony Hall. The H+H Orchestra and Chorus will be joined by world-renowned soprano Ying Fang as Susanna, soprano Jacquelyn Stucker as Countess Almaviva, bass-baritone Cody Quattlebaum as Count Almaviva, and bass Krzysztof Baczyk as Figaro. James Darrah, Grammy nominated producer and Artistic Director of Long Beach Opera, will stage direct and design the performance.
Often referred to as the best opera ever written, The Marriage of Figaro is set on a single chaotic day in the palace of Count Almaviva as servants Figaro and Susanna try to wed. It is the story of love, revenge and a bit of trickery set to Mozart's energetic and seductive music that leaves a lasting impression on anyone who has the pleasure of hearing it.
"There is a reason The Marriage of Figaro has been captivating audiences for 236 years - it is an incredible work of genius," said David Snead, President and CEO of the Handel and Haydn Society. "We are excited to perform one of the greatest opera's ever imagined and present it in a way our audience has never heard before, with the energy and style that H+H is known for."
Soprano Ying Fang is an award-winning talent that recently played Susanna in The Marriage of Figaro at Opéra national de Paris and the Metropolitan Opera House. Acclaimed American soprano Jacquelyn Stucker is set to appear in leading roles around the world including at the Opéra national de Paris, Gran Teatre del Liceu, Royal Opera House and Dutch National Opera. American bass-baritone Cody Quattlebaum has gained rave reviews around the globe and recently debuted at the Israeli Opera as Figaro in The Marriage of Figaro. Polish bass Krzysztof Baczyk is an in-demand performer set to appear this year alone in New York, Paris, Barcelona, and Cologne.
The 2022-23 Season
The Glories of Bach October 7 + 9 Symphony Hall
The Marriage of Figaro November 17 + 18 Symphony Hall
Handel Messiah November 25 + 26 + 27 Symphony Hall
A Baroque Christmas December 15 + 18 NEC Jordan Hall
Beethoven + Mozart January 6 + 8 Symphony Hall
Beethoven Eroica January 20 + 22 Symphony Hall
Bach Brandenburg Concertos February 17 + 19 NEC Jordan Hall + Sanders Theatre
Mozart + Mendelssohn March 17 + 19 NEC's Jordan Hall
Bach Easter Oratorio March 31 + April 2 Symphony Hall
Crossing the Deep June 1 + 4 JFK Presidential Library and Museum
Subscription packages are also available and may be purchased by calling 617-266-3605 or visiting handelandhaydn.org.
More Hot Stories For You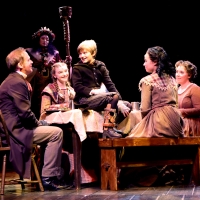 Photos: Get a First Look at A CHRISTMAS CAROL at North Shore Music Theatre

December 2, 2022

Get a first look at photos of The 31st annual production of A CHRISTMAS CAROL is playing at North Shore Music Theatre through December 23.
---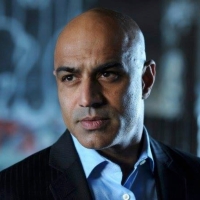 Faran Tahir Will Play the Title Role Of Shakespeare's MACBETH Next Summer On The Boston Common

December 2, 2022

Commonwealth Shakespeare Company (CSC) and Steven Maler, Artistic Director, are very pleased to announce that Pakistani actor, writer, director, and producer Faran Tahir will return to CSC next summer to play the title role of Shakespeare's Macbeth on the Boston Common.
---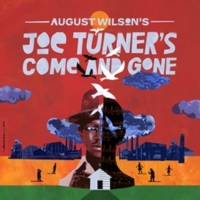 Teatro Chelsea and The Huntington Collaborate On New Latine Play Reading Initiative

December 2, 2022

Teatro Chelsea and The Huntington announce a new Latine play reading initiative to collegially explore and celebrate the work of Latine writers with a series of play readings, conversations, and convenings in the coming year.
---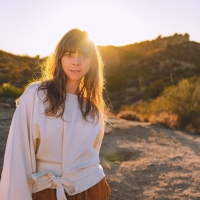 Arc Iris Frontwoman Jocie Adams To Perform Rare Solo Show at Club Passim

December 2, 2022

 Jocie Adams, known for her work in Arc Iris and The Low Anthem, is set to perform her first full-length solo show since 2011 at Club Passim on December 28th. Jocie will blend some of her favorite old songs with new music for the unique set. 
---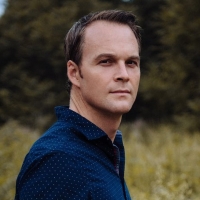 Jamez McCorkle Brings His Acclaimed Lead Performance To Boston In Rhiannon Giddens And Michael Abel's OMAR

December 1, 2022

Casting and production announcements for Boston Lyric Opera's spring 2023 performances are being released today, including performers in BLO's premiere production of Bluebeard's Castle/Four Songs in March 2023 and the New England premiere of Rhiannon Giddens and Michael Abels' new opera, Omar in May 2023.
---