Boston Children's Chorus Announces Free Virtual MLK Tribute Concert
The free virtual concert, premieres January 17, 2021 at 4:00pm.
Boston Children's Chorus (BCC) announces its "18th Annual Dr. Martin Luther King, Jr. Tribute Concert: Born on the Water," presented in collaboration with King Boston and with the support of media partner GBH. The free virtual concert, premiering January 17, 2021 at 4:00pm EST, showcases music and spoken word to honor the resilience of a people that have formed the backbone of this country's cultural heritage. In 1619, the first slave-bearing ship, the White Lion, arrived on the shores of North America, marking the onset of centuries-long injustice borne by Black Americans. Drawing upon a rich artistic legacy, BCC shares music that underscores the history of the African American experience and reflect on the teachings of Dr. Martin Luther King, Jr.
The concert's virtual choirs will feature over 300 singers from the Greater Boston area joined by Massachusetts-born opera star Andrea Baker. Singers have recorded the audio and video in their own homes, with BCC's oldest singers using microphones and mixing software to edit their own tracks. The concert will feature nine virtual choir videos connected by spoken word and historical context, filmed at sites across the globe and hosted in BCC's South Boston Headquarters. RSVP at https://live.bostonchildrenschorus.org/
Andrés Holder, Executive Director of BCC says, "We feel so fortunate to be able to share with you the inspiring music our singers have been rehearsing virtually. Our singers have been ferocious advocates for justice, equity, and a reframing of how we envision tomorrow's world. The team at BCC is proud to raise their voices high, far, and wide as we celebrate the life and work of Dr. Martin Luther King, Jr. and its impact in our communities and beyond."
Named Boston's "Ambassadors of Harmony" by The Boston Globe, BCC harnesses the power of music to connect our city's diverse communities, cultivate empathy, and inspire social inquiry.
BCC was the first youth chorus in the country to have a live, prime-time televised concert on
Dr. King's Holiday, broadcast locally and syndicated nationally 2009-2011 to millions of viewers across the U.S. This musical tribute was brought to Boston audiences for many years at New England Conservatory's Jordan Hall, and for the past three years to sold-out audiences at the historic Boston Symphony Hall.
BCC's digital offerings since the start of the pandemic have garnered more than 250,000 views, bringing musical inspiration and hope across the globe. BCC singers have collaborated virtually with composers, guest artists, and other children's choruses from around the country, including the Cincinnati Boychoir, Denver Children's Choir, Gondwana Choir (Sydney, Australia), and the Children's Chorus of Washington, D. C. In April (2020), singers from Estonia, India, and the U.K. joined BCC singers for a virtual performance of "Ain't No Mountain High Enough," with mezzo-soprano soloist, Andrea Baker.
Program:
Been in the Storm, African American Folksong, arr. Robbie Jacobs
Steal Away, Traditional Spiritual, arr. Brian Tate
Mississippi Goddam, Nina Simone, arr. Nancy O'Connor
Joy in My Heart, Trad. and African American Folksong, arr. Rollo Dilworth
Let Me Fly, African American Spiritual, arr. Dilworth
Underdog, Alicia Keys, arr. Jacob Hiser and Jacobs
Take Me to the Water, African American Spiritual, arr. Dilworth
Love's In Need of Love Today, Stevie Wonder, arr. Dr. Jeremy Fox
Andrea Baker, vocal soloist
We Shall Not Be Moved, African American Spiritual, arr. Ayanna Woods
More Hot Stories For You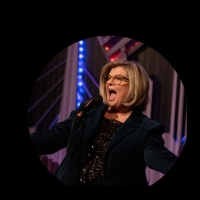 Kelly MacFarland, Carolyn Plummer and Kathe Farris Bring THREE FUNNY LADIES to Samuel Slater's Restaurant

November 28, 2022

Comedy returns to Samuel Slater's Restaurant in Webster, MA with Three Funny Ladies on Friday, December 16th. The show will feature Kelly MacFarland plus special guests Carolyn Plummer and Kathe Farris for a night of laughs. Doors open at 7:00 PM; show starts at 8:00 PM.
---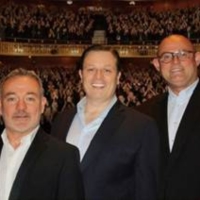 The Irish Tenors Perform at The Lowell Memorial Auditorium This Weekend

November 28, 2022

Lowell Management Group presents The Irish Tenors on Sunday, December 4th at 3pm as part of its Centennial Season.  The Irish Tenors have been touring together since 1998, with sold-out shows at Radio City Music Hall, Sydney Opera House, Carnegie Hall, The Hollywood Bowl, and major concert halls throughout the world.
---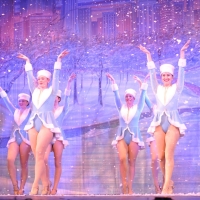 Reagle Music Theatre's CHRISTMASTIME Returns With Its Full Rendition

November 28, 2022

Reagle Music Theatre of Greater Boston will present CHRISTMASTIME this December for its 38th year. After being unable to produce live theater since 2020 due to Covid-19, RMT is re-opening its doors with its full rendition of the beloved Christmas extravaganza that will entertain children and adults of all ages.
---

Club Passim Celebrates The Holiday Season With World Class Artists, November 28- December 23

November 23, 2022

Harvard Square's Club Passim will celebrate the 2022 holiday season with a line-up of shows that offer a wide range of genres including bluegrass, folk, classic and celtic.
---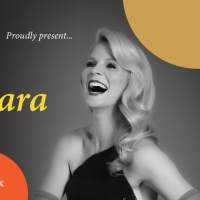 Broadway In Worcester to Kick Off 2023 With Tony Award Winner Kelli O'Hara

November 23, 2022

Broadway in Worcester and The Hanover Theatre will present Tony Award Winner Kelli O'Hara on Friday, January 6 at 8:00 pm and Saturday, January 7 at 2:00 pm at the Jean McDonough Arts Center's BrickBox Theater.
---