MAHLER 4 Comes to Opera Ballet Vlaanderen in May
Performances run 18 - 21 May.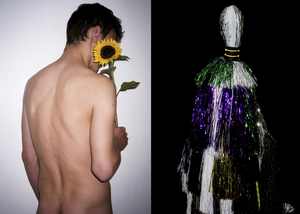 Terugblik en vooruitblik. In dat spanningsveld beweegt zich dit symfonische concert, dat behalve de Vierde Symfonie van Gustav Mahler een eigenzinnige versie van Schuberts fragmentair gebleven Tiende Symfonie in petto heeft - getekend Luciano Berio.
Mahlers Vierde Symfonie voert ons van prille levenservaring helemaal terug naar de oorspronkelijke, kinderlijke onschuld. 'Rendering' is, in de eigen woorden van Berio, een 'recompositie' van schetsen en ontwerpen voor het werk dat Franz Schubert bij zijn dood als torso naliet. Berio beoogde geen voltooiing of reconstructie, maar laat zijn eigen fascinerende klankwereld en muzikale taal met Schubert dialogeren. Uit Schuberts orkestrale zwanenzang spreekt een visionaire componist die geregeld in de buurt komt van de latere symfonieën van Anton Bruckner en Gustav Mahler.
Aan het einde van Mahlers Vierde Symfonie weerklinkt het lied 'Das himmlische Leben'. We worden binnen gevoerd in een kinderlijke versie van het paradijs, dat opmerkelijk aardse trekjes vertoont. Geen metafysica hier, maar eten en drinken in overvloed, ook al trakteren de heilige Cecilia en haar musici ons op muziek die geen vergelijk heeft met wat men op aarde kan horen. Alle vorige delen van de symfonie bereiden voor op deze ultieme naïviteit, die Mahlers werk een bedrieglijk charmant karakter verleent. Toch focust ook deze symfonie op de grote vraagstukken van leven, liefde en dood.