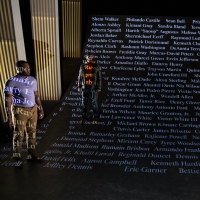 Police Killings of Young Black Men Viewed Through The Lens of Eternity: KILL MOVE PARADISE at REP Stage
February 23, 2020
While there are four characters in Kill Move Paradise, and they are endowed with names and hints at backstories, their individual identities don't matter much. They are unified more than distinguished, engaged as they are in a common enterprise, chorally addressing the same issues. Specifically, they are all African American men, all (apparently) killed by police gunfire, who are still coming to terms with the ongoing trauma attendant upon being born black and therefore vulnerable to what happened to them in today's America. And, having landed in an afterlife of some kind, they are required now to come to awareness of their present circumstances, and apparently to heal from the inner wounds their earthly lives have inflicted. (more...)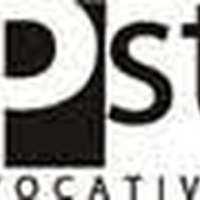 Rep Stage Presents Regional Premiere Of KILL MOVE PARADISE
January 23, 2020
Rep Stage, the professional regional theatre in residence at Howard Community College (HCC), continues its 27th season with the regional premiere of a?oeKill Move Paradise,a?? by James Ijames. Directed by Danielle A. Drakes, a?oeKill Move Paradisea?? opens February 20, 2020, with a limited run through March 8. (more...)

BWW Review: THE 39 STEPS at Rep Stage in Columbia - It's a Sheer Delight!
May 08, 2019
When I left the Studio Theatre at the Horowitz Visual and Performing Arts Center at Howard Community College in Columbia where the Rep Stage is housed, I went up to Director Joseph W. Ritsch with a big smile on my face. He told me he wanted to end their season with a comedy that audiences would enjoy. Well, mission accomplished! (more...)

Rep Stage Announces 2019-2020 Season Productions
March 14, 2019
Rep Stage, the professional regional theatre in residence at Howard Community College, will launch its 2019-2020 season with "Souvenir" by Stephen Temperley, followed by a world premiere by local playwright Bob Bartlett and a regional premiere by Philadelphia playwright James Ijames, and then conclude with the timeless musical "Dames at Sea." (more...)
Kill Move Paradise takes the Elysium of Greek antiquity and flips the script. Set in a cosmic waiting room in the afterlife prepared for its newly deceased inhabitants, we follow Isa, Daz, Grif and Tiny as they try to make sense of the world they have been untimely ripped from. Inspired by ever growing list of slain unarmed black men and women, Kill Move Paradise is an expressionistic buzz saw through the contemporary myth that "all lives matter" and a portrait of the slain, not as degenerates who deserved death but as heroes who demand that we see them for the splendid beings they are.