Way Off Broadway Dinner Theatre Begins Registration For 2023 Summer Theatre Camp
For it's theatrical production this summer, the camp will be presenting the new Junior version of the smash-hit musical Mean Girls.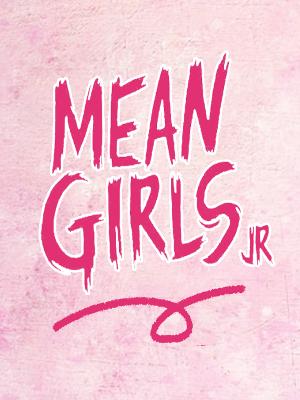 Registration has begun at The Way Off Broadway Dinner Theatre for its 2023 Summer Theatre Camp which will begin on July 17th.
For over 20 years, Way Off Broadway has been offering budding young actors and actresses the opportunity to hone their craft during the theatre's annual summer camp. These camps focus on all aspects of musical theatre through vocal music, acting exercises, and basic choreography as students rehearse for a full musical production at the end of the session.
This year's camp will be held July 17th - 27st from 10:00 a.m. - 4:00 p.m., Monday - Thursday. Camp is open to students ages 9 and older. Registration is $490 per student. Instructors for Way Off Broadway's 2023 Summer Theatre camp will once again be Bill Kiska, the theatre's Executive Producer, and Megan Elizabeth West, one of Way Off Broadway's performers and music directors.
For it's theatrical production this summer, the camp will be presenting the new Junior version of the smash-hit musical Mean Girls. Adapted from Tina Fey's 2004 blockbuster film and the Broadway smash hit, Mean Girls JR. is a fearless musical about chasing popularity and being true to yourself. In the show, Cady Heron may have grown up on the African savanna, but nothing prepared her for the wild and vicious ways of her strange new home: suburban Illinois. How will this naïve newbie rise to the top of the popularity pecking order? By taking on The Plastics, a trio of lionized frenemies led by the charming but ruthless Regina George. Cady and her friends devise a "Revenge Party" to end Regina's reign with Cady going undercover as an aspiring Plastic. When the lines between the real Cady and her Plastic self get blurred, she must find her way back to herself and her true friends.
Registration is limited and being done on a first-come, first-serve basis. For complete details about this year's camp, including registration information, visit the theatre's website at www.wayoffbroadway.com.
The Way Off Broadway Dinner Theatre, under the direction of the Kiska family since 2002, is now in its 29th Season of producing live theatre. Since it first opened in 1995, the theatre has been a leader in the area's theatre community, proudly bringing both classic musicals, as well as regional and area premieres to the Frederick stage. Productions have included Mary Poppins, Mamma Mia!, Disney's Beauty & the Beast, Sister Act, Chitty Chitty Bang Bang, Monty Python's SPAMALOT, Noises Off, The Addams Family, Les Misérables, Sunset Boulevard, Legally Blonde, Dolly Parton's 9 to 5: The Musical, Hairspray, South Pacific, Dirty Rotten Scoundrels, Mel Brooks' The Producers, CATS, The Wedding Singer, Evita, Thoroughly Modern Millie, The Sound of Music, Fiddler on the Roof, Grease, La Cage aux Folles, Guys & Dolls, Steel Magnolias, ...Forum, Lend Me a Tenor, Joseph..., Blood Brothers, Mame, and 42nd Street. In addition to its regular Mainstage season, Way Off Broadway produces a number of special events throughout the year, including family theatre productions and an annual Breakfast with Santa (and Mrs. Claus). Through its outside producing brand, WOB LIVE! Entertainment, Way Off Broadway also presents Marquee Mysteries - an interactive murder mystery series where the audience helps solve the case - not only at the theatre, but regularly on the Walkersville Southern Railroad and other venues through the area for private functions.