Baltimore Center Stage Announces Stephanie Ybarra as New Artistic Director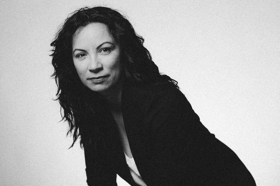 After a nationwide search, Baltimore Center Stage is excited to announce Stephanie Ybarra has been tapped to become the theater's next Artistic Director. Ybarra comes to Baltimore Center Stage from The Public Theater in New York, where she currently serves as Director of Special Artistic Projects. She will transition to Center Stage beginning in October, and join the staff full-time in December.
Having a reputation for choosing leaders on the forefront of creative thought and innovative programming, the theater's Board of Trustees were impressed that Ybarra's creative vision embraced the mission, values, and special character of Baltimore Center Stage. "Stephanie Ybarra is the future of the American Theater. Her vision is broad and inclusive," said Baltimore Center Stage Board of Trustees President Terry Morgenthaler. "She will find and develop exciting and provocative work for our next generation of theatergoers and her commitment and experience with community engagement is extraordinary. We are extremely proud and excited to bring her to Baltimore and the state of Maryland."
After a yearlong national search, the Baltimore Center Stage Board of Trustees, working with consultant Barbara Janowitz, endorsed Ybarra's appointment. "Our committee recommended Stephanie to the board from a highly competitive field of candidates. Her vision for innovative productions will not only delight our current subscribers but will also attract new audiences, as well," said Search Committee Chair Beth Falcone.
"Baltimore Center Stage is a foundational institution for the American Theater. It is an honor to help carry its legacy forward as Artistic Director alongside the Board of Trustees, incredible staff and Executive Director Michael Ross," said Ybarra. "Serving the Baltimore community and the beautiful state of Maryland with dynamic arts programming is a singular opportunity. And, to say I'm 'thrilled' doesn't do justice to the wellspring of excitement and anticipation I'm feeling right now - I'm standing on some formidable shoulders, and in awe of the view."
Ybarra spent six years at The Public Theater of New York, where she rose from her role as an Artistic Associate to Director of Special Artistic Projects, where she oversees the theater's Mobile Unit and Public Forum programs. She has spearheaded The Public Mobile Unit's national program, in a first-of-its-kind tour. Ybarra is the recipient of multiple awards and honors and serves on numerous arts boards.