BWW Interview: Paul Capsis Goes Goth, Talks Trump before doing it LIVE! at MEMO Music Hall
Over the decades he has spent becoming a legend of Australian film, cabaret and theatre, Paul Capsis is renowned for his undulating, intriguing and diverse range of on-stage realisations of character. Offstage, I met a charming, energetic and generous artist excited about realising his own personal long-held desire to sing at the Memo Music Hall with Jethro Woodward and the Fitzroy Youth Orchestra for a blink-and-you'll-miss-it three shows 22-24 June.
Thanks for your time Paul! So tell us about the show!
It's a big concert, as it's turning out, with an incredible band! Lots of new material, doing songs from The Black Rider and from Cabaret, doing some songs that I haven't done for a while, some old songs, a lot of favourites, Lana Del Rey, The Suicides, Bowie, it's a real mixture of stuff. It's kind of a dark gothic rock show.
Jethro Woodward's the Musical Director, and he's done an incredible job of reinventing the songs, songs that I've done for years but he's completely reinvented them and he's found some wonderful things that I've never heard of before!
So you know it's going back to singing live which I haven't done for a long time!
How long has it been?
Oh, I can't even remember! Since the last time I did a concert with a band, that's how long!
So what prompted this return? Not only to singing but to singing this style of "dark gothic rock"?
Well there's also soul and blues! I just seem to have moved into the theatre world more, which is where I started 36 years ago, I was mainly an actor. Then ended up singing live and finding that cabaret persona and singing voice. It's just been a long time and then I got invited to - I only go where people invite me - Simon Myers who runs the Memo Hall said "would you like to do come sing a couple of nights here" and I said I would love to on the condition I could sing with a band. And then all of a sudden, I've been asked to perform in some theatres again! The venue is just gorgeous I've always wanted to do a gig there!
So I rang Jethro, who I have a history working with. I love his style, and he's really sympatico with me in terms of he gets my voice, what my voice can do. He's also a great singer and a wonderful musician, and he's pulled together these guys together to do these concerts - and they're a one-off! I don't know if we'll ever do them again. I hope so, in future. So it's just remarkable how quickly it all happened.
So how did the relationship with Jethro come together?
I worked with Jethro initially with Windmill Theatre Company in Adelaide, he was the Principal Musical Director and we did initially Pinocchio a couple of years ago and we ended up going to New York, playing Broadway with that. We did Rumpelstiltskin a few years ago and I played the lead in that one and we're off to London at the end of the year with that, a whole season. My connection with him is through that music, you could say family show music. Jethro brings this amazing sensibility to it, a whole rock pop thing and I just, in terms of how I work with him, he knows how to place my voice, he's a great collaborator as well.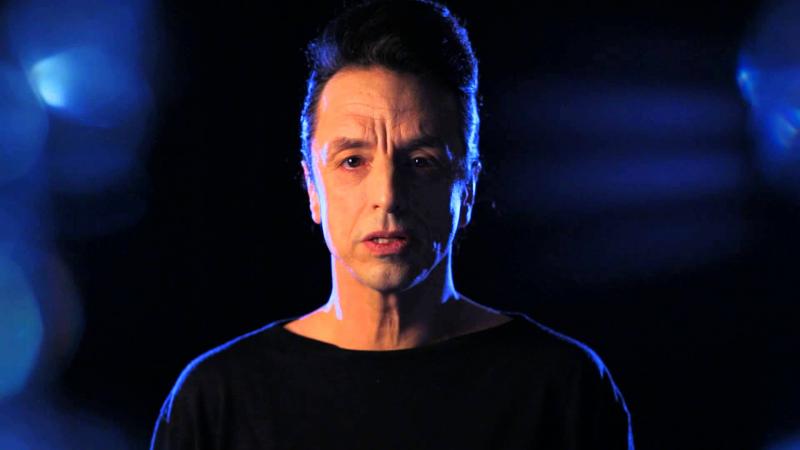 How did you program the show, and select the songs?
A lot of its through Jethro actually! He just suggested all these great songs and I thought "ooh! I've never done that before" and "that's very different". I thought I'd really like to do these songs that I haven't done for years and Jethro reimagined them and now we've got something like sixteen songs! Eurythmics and The Doors, The Suicides and Bowie, Childish Gambino coming in as well!
What do you enjoy most about gigs like this?
Concentrating on the songs really, just being in the songs, being inside the music rather than trying to think about a character or putting on a voice. It's kind of exposing in a way which is a little bit nerve-wracking because it's just you and a band. I've just got to trust that the music does it rather than me having to do it all. But I also get to use my voice in really different ways, we're doing some Joan Baez, some Led Zeppelin, going from one extreme to the other. It's that direct access to an audience and I'm pretty old school, I like to do songs from beginning to end, I like to give people their money's worth. And this band I only met the guys yesterday
The Fitzroy Youth Orchestra!
Yeah and no-one a day under 35! We're like the Trump Government, we like to twist the truth. Trying to do some Orwellian doublespeak, it's in fashion at the moment!
No, they're great, it's a real collaboration. They make suggestions and they're just very supportive. They're all multi-instrumentalists as well and some of them have their background in theatre. So it's nice that I'm able to revisit the last two big shows I did in the last year, both in Melbourne, and loved both very much.
I did see you in Cabaret!
Probably my favourite role of all time! And I've played a lot of roles over the years!! I loved our production, I thought we got down to some kind of essence of what that show's about. And the synchronicity of course was with the show and Trump happening. Pretty chilling.
And tell us about Nick Battherham, the guest musician!
Ah, well he's a singer-songwriter, I met him - I filmed this thing, late last year to be part of this Eurovision thing leading up to the contest and they had me come on and he was there working on the show! I just remember he's got this big, thick, red hair and I thought "ooh, you're interesting!" and he was such a lovely guy and then of course Jethro's saying we should have a support act and I know this guy, and he's got an album out. He played me a couple of songs and I just said "yes! Tick!" Very different from our show, and that's what I wanted, and to support an Australian, local artist. Everyone's from here, and that's important to me as well!
And what is the next mountain to master for Paul Capsis after making it to the Memo Music Hall?
Ha! Well doing these shows is a big thing, and a lot of different territory. So for now, that's really all I want to think about. I have some one-off things and then R in London. There are projects hanging in the iCloud but I don't normally talk about those - you know what show business is like you just never know! Music shows, theatre shows, there might even be a dance theatre thing in the future! See what happens!
Can't wait! Thank you so much Paul!
I appreciate it so much. Thank you!
Tickets to Paul Capsis Live! at MEMO Music Hall are available here.