Review: All Shall Know the Wonder of SPRING AWAKENING at St. Edward's University
All Shall Know the Wonder of SPRING AWAKENING at St. Edward's University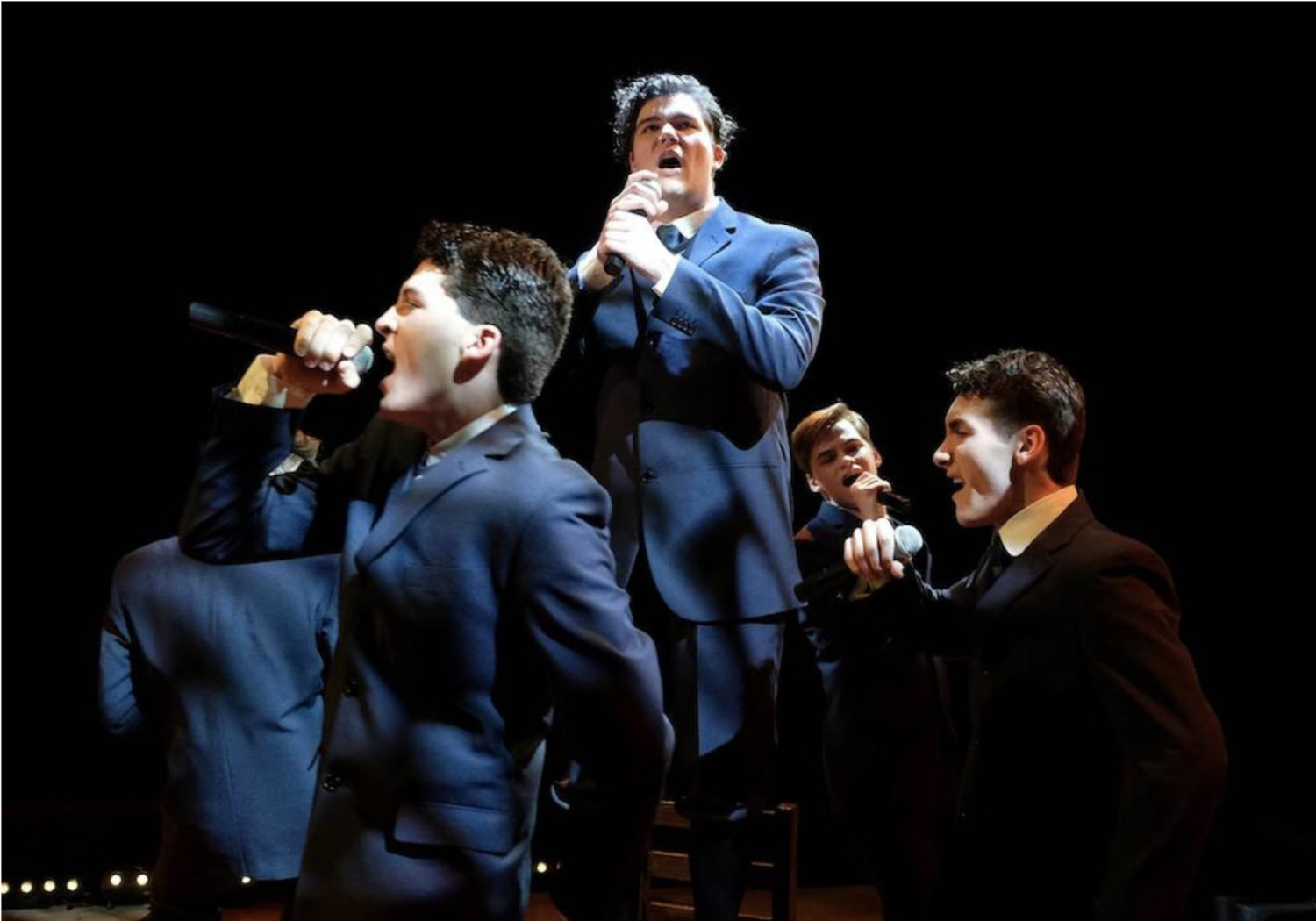 St. Edward's University's choice for their spring musical is aptly named. While the words "spring awakening" invoke images of beautiful flowers or a nice warm day, this musical contains everything but, with central themes of sexuality, religion, abuse, suicide, guilt and repression. I'll be blunt: go see this production. The cast of St. Edwards University blesses the audience with their talent, capturing the heartbreak, hope, and surprising humor that's integral to SPRING AWAKENING, based on the 1891 German play of the same name by Frank Wedekind.
Opening on Broadway in December of 2010, this rock musical received almost universal acclaim and became a calling card for many of the original cast, which included Jonathan Groff, Lea Michele, Skylar Astin, and John Gallagher Jr. The Broadway production, with music by Duncan Sheik and book and lyrics by Steven Sater, deservedly won eight Tonys including Best Musical, Direction, Book, Score and Featured Actor.
SPRING AWAKENING centers around a group of teenagers in late 19th-century Germany, and their difficulties with coming to terms with sexuality and adulthood in the midst of a dangerously repressed upbringing and society. Young, naive Wendla (Natalia Garza) starts the show alone, lamenting in the haunting "Mama Who Bore Me" the fact that her mother gave her "no way to handle things," things being her burgeoning sexuality and curiosity.
Due to this repression and lack of sexual education, each teenager must turn to each other to figure out what's happening to them. Many turn to fifteen year old Melchior (Jackson Pant), a charismatic and recalcitrant atheist educated on topics the adults avoid, therefore positioning himself as the leader of his male classmates. He puts this to use as he teaches perpetually anxious Moritz (Weston Smith) about physical intimacy through the impossibly beautiful ballad "Touch Me."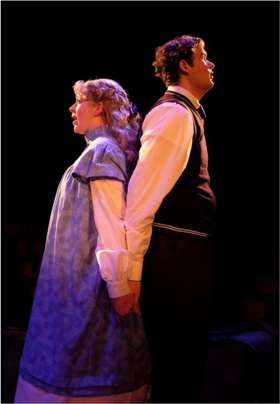 The teenagers converse playfully, rebel energetically, and discover sexuality freely in the angsty and, at many moments, comical Act 1. Wendla's inevitable curiosity also leads her to Melchior, who begins to feel his own awakenings of desire and the growing disconnect between childhood and manhood. The undeniable pull Melchior and Wendla feel toward each other marks a turning point in the show, but they cannot escape the consequences of their actions which come back swinging full force in the dark and tragic Act 2.
SPRING AWAKENING is not an easy musical to handle, but director Danny Herman and the chosen cast deliver a surefooted, sensitive, and vigorous production. From the foot stomping "Mama Who Bore Me (Reprise)" to the hilarious and raunchy "My Junk," this cast brings endless energy and invites the audience to have as much fun as they're having. Yet during the musical's heartbreaking moments the supporting cast directs their energy to solemn anger and forms a solid foundation for the lead actors to execute their toughest scenes. The only time this production falters is during Act 1. As each cast member throws everything they have into their performances, the vocals can feel slightly rushed and cluttered in a couple of numbers.
The set design by Leilah Stewart is wonderfully simple and yet effective as not to muddle the action onstage or take away from the transfixing modern choreography by Rocker Verastique.
If you see this production for one thing, see it for the magnificent Weston Smith who will break your heart with his performance. His Moritz vibrates with anxiety, on the verge of collapsing under the weight of schoolwork and oncoming puberty. Not even Melchior, played by Pant with magnetic charm and fortitude, can bring him peace. Smith brings a flurried physicality and restless demeanor to Moritz that captivates every scene. He commands the stage in his solo numbers with confident, clear vocals conveying Moritz's desperation and exasperation with society's pressures and limitations.

SPRING AWAKENING was and still is one of the coolest, most unique musicals of the decade because it's an unexpected amalgamation of a rock musical based on an old German play with traditional costumes, yet modern choreography and dialogue. St. Edward's University does the material justice with energy, commitment, sensitivity and unforgettable lead performances.
Photo Credit: Bret Brookshire
Spring Awakening
by Duncan Sheik, Steven Sater, based on Wedekind's play
Wednesdays-Sundays,
April 04 - April 14, 2019
Mary Moody Northen Theatre, St. Edward's University
3001 S Congress Ave
Austin, TX, 78704
Warning: adult themes and language. Not suitable for all audiences and not recommended for those under 17. All performances are at 7:30 p.m. Thursdays to Saturdays and 2 p.m. Sunday.