The Public Announces Cast for FIRE IN DREAMLAND; Kyle Beltran, Enver Gjokaj and More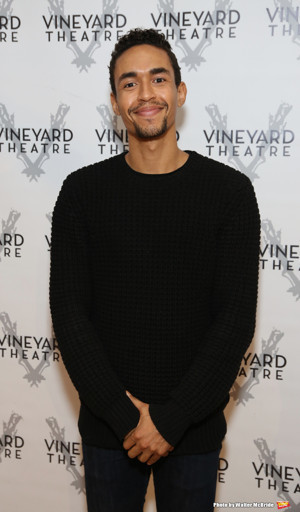 The Public Theater (Artistic Director, Oskar Eustis; Executive Director, Patrick Willingham) announced complete casting today for the New York premiere of FIRE IN DREAMLAND, written by Rinne Groff. Directed by Marissa Wolf, FIRE IN DREAMLAND continues The Public's Astor Anniversary Season at their landmark downtown home on Lafayette Street, celebrating 50 years of new work and the 50th Anniversary of HAIR. FIRE IN DREAMLAND begins performances on Tuesday, June 19 and runs through Sunday, August 5 in The Public's Anspacher Theater.
The complete cast of FIRE IN DREAMLAND features Kyle Beltran (Lance), Enver Gjokaj (Jaap Hooft), and Rebecca Naomi Jones (Kate).
Rinne Groff returns to The Public with a dynamic and poignantly funny new play directed by Marissa Wolf, Associate Artistic Director and New Works Director at Kansas City Repertory. In the aftermath of Superstorm Sandy, a disillusioned do-gooder named Kate, meets Jaap, a charismatic European making a film about the 1911 fire that burned Coney Island's Dreamland amusement park to ashes. Desperate for something to live for, Kate buys a ticket on the thrill ride of Jaap's passion. The only trick is to keep the roller coaster from running off the rails before it destroys them all. Breaking the boundaries of time and narrative, FIRE IN DREAMLAND is a vibrant new play that explores the astonishing things we create in the face of devastation. The work was originally commissioned by The Public Theater and Berkeley Repertory Theatre.
FIRE IN DREAMLAND features scenic and costume design by Susan Hilferty, lighting design by Amith Chandrashaker, and original music and sound design by Brendan Aanes.
GROFF (Playwright). Her plays and musicals include The Ruby Sunrise and Compulsion at The Public, directed by Oskar Eustis; 77% at the San Francisco Playhouse, directed by Marissa Wolf; What Then; Inky; and Jimmy Carter was a Democrat. Her TV credits include "Weeds," season two as staff writer. Whiting Writers Award, Guggenheim Fellowship, Obie Award grant, New Dramatists alum, Dramatist Guild member, and associate Arts Professor at NYU, Tisch School of the Arts. Groff is a founding member of Elevator Repair Service, recently performing as Isabella in Measure for Measure at The Public.
Marissa Wolf (Director) is in her third season as Associate Artistic Director/New Works Director at Kansas City Rep. Wolf directed the world premiere of Fire in Dreamland as part of the inaugural OriginKC: New Works Festival. She has directed numerous world and regional premiere productions including77% by Rinne Groff at the San Francisco Playhouse; Man in Love by Christina Anderson at KCRep; Precious Little by Madeleine George with the Shotgun Players; The Late Wedding by Christopher Chen and The Taming by Lauren Gunderson with Crowded Fire Theater, in addition to workshops at The New Group, and Berkeley Rep's Ground Floor. Nominated Best Director by Broadway World San Francisco and the Bay Area Critics Circle Award, Wolf previously held the Harte Directing Fellowship at Berkeley Rep and served as Artistic Director of Crowded Fire Theater for six years.
Kyle Beltran (Lance) has appeared at The Public in A Midsummer Night's Dream, Head of Passes, and The Fortress of Solitude. His Broadway credits include The Cherry Orchard, In The Heights (and first national tour). Off-Broadway he has appeared in Tin Cat Shoes, The Amateurs, The Flick, Gloria, Choir Boy, The Netflix Plays, and 10 Things To Do Before I Die. Beltran has also appeared regionally at Center Theatre Group, Yale Rep, The Old Globe. His film and television credits include Equity, "Horace and Peter," "The Big C," "Unforgettable."
Enver Gjokaj (Jaap Hooft) has appeared at The Public in As You Like It, directed by Mark Lamos. His regional credits include Future Thinking at South Coast Rep, directed by Lila Neugebauer; Arms And The Man at The Old Globe, directed by Jessica Stone; and The Cherry Orchard at The Huntington Theatre, directed by Nicholas Martin. His film and television credits include The Avengers, Come And Find Me, Would You Rather, "Agent Carter," "Dollhouse," "The Walking Dead," and "Law & Order: SVU."
Rebecca Naomi Jones (Kate) has appeared at The Public in The Fortress of Solitude, Love's Labour's Lost, Passing Strange, and Public Works' As You Like It. Her Broadway credits include Significant Other, Hedwig and the Angry Inch, American Idiot, and Passing Strange. Jones has also appeared Off-Broadway in Describe the Night; Marie and Rosetta; Big Love (Drama League nomination); Murder Ballad (Lortel nomination, Lilly Award). Her film credits include Someone Great (upcoming), Most Likely to Murder, The Big Sick, etc. Television credits include "High Maintenance," "Sex&Drugs&Rock&Roll," "Strangers," "Inside Amy Schumer." She's performed solo concerts at both Lincoln Center and the Apollo Café.
ABOUT The Public Theater:
THE PUBLIC is theater of, by, and for the people. Artist-driven, radically inclusive, and fundamentally democratic, The Public continues the work of its visionary founder Joe Papp as a civic institution engaging, both on-stage and off, with some of the most important ideas and social issues of today. Conceived over 60 years ago as one of the nation's first nonprofit theaters, The Public has long operated on the principles that theater is an essential cultural force and that art and culture belong to everyone. Under the leadership of Artistic Director Oskar Eustis and Executive Director Patrick Willingham, The Public's wide breadth of programming includes an annual season of new work at its landmark home at Astor Place, Free Shakespeare in the Park at the Delacorte Theater in Central Park, The Mobile Unit touring throughout New York City's five boroughs, Public Forum, Under the Radar, Public Studio, Public Works, Public Shakespeare Initiative, and Joe's Pub. Since premiering HAIR in 1967, The Public continues to create the canon of American Theater and is currently represented on Broadway by the Tony Award-winning musical Hamilton by Lin-Manuel Miranda. Their programs and productions can also be seen regionally across the country and around the world. The Public has received 59 Tony Awards, 169 Obie Awards, 53 Drama Desk Awards, 54 Lortel Awards, 32 Outer Critic Circle Awards, 13 New York Drama Desk Awards, and 6 Pulitzer Prizes. publictheater.org
DATE AND TICKET INFORMATION
FIRE IN DREAMLAND begins performances in The Public's Anspacher Theater on Tuesday, June 19 and runs through Sunday, August 5 with an official press opening on Monday, July 16. The performance schedule is Tuesday through Friday at 7:00 p.m. and Saturday and Sunday at 1:00 p.m. and 7:00 p.m. (The performance on Thursday, June 28 is at 8:00 p.m. There is an added performance on Monday, July 2 at 7:00 p.m. There are no performances on Saturday, June 23 at 1:00 p.m., Wednesday, July 4 at 7:00 p.m. and Tuesday, July 17 at 7:00 p.m.)
Public Theater Partner, Supporter, and Member tickets are available now. Full price tickets, starting at $60, can be accessed by calling (212) 967-7555, visiting www.publictheater.org, or in person at the Taub Box Office at The Public Theater at 425 Lafayette Street.
The Library at The Public is open nightly for food and drink, beginning at 5:30 p.m., and Joe's Pub at The Public continues to offer some of the best music in the city. For more information, visit www.publictheater.org.
Photo Credit: Walter McBride / WM Photos

Related Stories
More Hot Stories For You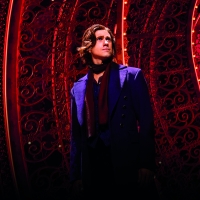 Aaron Tveit to Return to MOULIN ROUGE! THE MUSICAL; David Harris & André Ward to Join the Cast

December 1, 2022

Tony Award-winner Aaron Tveit will return to the Broadway company of Moulin Rouge! The Musical in the role of Christian for a 12-week limited engagement beginning Tuesday, January 17, 2023, at the Al Hirschfeld Theatre.
---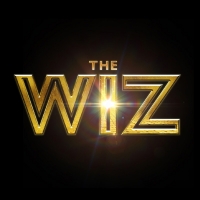 THE WIZ Will Return to Broadway in 2023 Following National Tour

December 1, 2022

An all-new production of the Tony Award-winning musical The Wiz, adapted from The Wizard of Oz by L. Frank Baum, will embark on a national tour before returning to Broadway for a limited engagement in the 2023/24 season.
---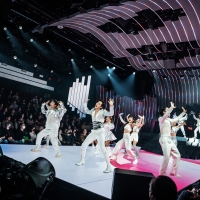 KPOP Cast Members Speak Out Against Remarks Made in New York Times Review

December 1, 2022

Members of the cast of KPOP the Musical are speaking out about remarks made by New York Times critic Jesse Green in his review of the musical.
---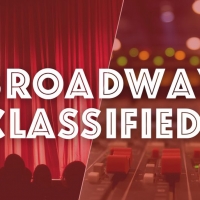 Now Hiring: Digital Marketing Manager, Artistic Director & More - BroadwayWorld Classifieds

December 1, 2022

This Week's New Classified Listings on BroadwayWorld for 12/1/2022 include new jobs for those looking to work in the theatre industry.
---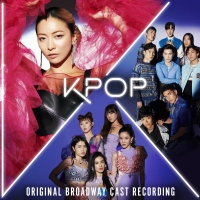 KPOP THE MUSICAL Will Release Cast Recording in February 2023

December 1, 2022

The Original Broadway Cast Recording of KPOP The Musical will be released on February 24, 2023. Available for preorder now, the album is produced by Harvey Mason jr. and features music, lyrics, music production and arrangements by Helen Park and music and lyrics by Max Vernon.
---