Click Here for More Articles on Podcasts
'The Poddest Couple' Podcast Premieres with Theatrical Bickering, Dreamcasting, and Her Royal highness, Queen Lesli Margherita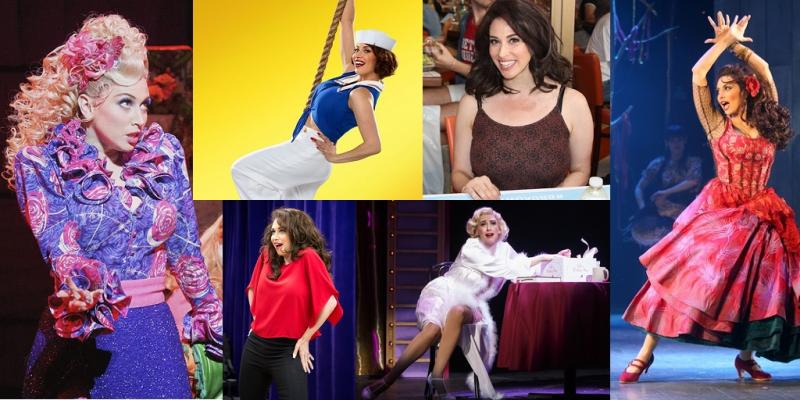 On the premiere episode of the new theatre podcast, "The Poddest Couple," BroadwayWorld's Alan Henry and Matt Tamanini argue over the recently announced RENT: LIVE on FOX and the in development big screen adaptation of WICKED.
The two put their bickering aside for a while in order to talk to theatrical royalty, Queen Lesli Margherita. In an honest and open interview, Lesli talks about how she developed her love of theatre growing up on a California cattle farm, how she earned her royal title, her love for GROUNDHOG DAY and STAR WARS, and much much more.
Lesli received the Laurence Olivier Award for her performance in ZORRO THE MUSICAL in London's West End, before originating the role of Mrs. Wormwood in MATILDA on Broadway, and playing Mona Kent in the original Broadway production of DAMES AT SEA. She has also performed at regional theatres around the country, as well as on screens large and small.
You can find Lesli on Twitter @QueenLesli, on Instagram @QueenLesli, and on SnapChat @queenleslirules.
Listen to the episode here:
---
About "The Poddest Couple": "The Poddest Couple" podcast features Broadway news, industry insights, a game or two, interviews with Broadway's best and brightest talking about why they love the theatre, and of course... friendly banter from Broadway media's favorite odd couple, Alan Henry and Matt Tamanini!
Alan Henry: Alan proudly hails from Toronto, Canada and currently resides in New York City. He's head of Digital Strategy and the Regional Managing Editor of BroadwayWorld.com. He's known for late night tweeting, a love of sushi, and crying during Falsettos.
Twitter: @AlanHenry
Instagram: @AlanHenry
Snapchat: @AlanHenryTO
Facebook: Alan Henry NYC
Matt Tamanini: Matt is a Senior Editor at BroadwayWorld, and serves as the site's Advertising and Database Manager. A proud graduate of The Ohio State University, Matt is a host and executive producer with BroadwayRadio, and he also hosts BroadwayWorld's pop culture podcast, "Some Like it Pop." In his free-time, Matt is a writer and editor for Land-Grant Holy Land.