Dramatists Guild President Stephen Schwartz Responds to Charles Isherwood/Adam Rapp Controversy
In a recent article in the NY Times, Theatre critic Charles Isherwood  wrote that he will no longer review any further work of playwright Adam Rapp. Isherwood wrote: "After all, reading my view that his latest, "Dreams of Flying Dreams of Falling," was "an empty farrago" probably didn't make Mr. Rapp's day. But I bet that he didn't rush to the New York Times Web site during the opening-night party, or indeed read my review at all. By this point Mr. Rapp surely knows where I stand on his work, which is to say (perhaps from his point of view) jumping up and down on it."
He continued, "I've come to the conclusion I've rapped Mr. Rapp's knuckles enough for a lifetime. I'd like to hand the ruler to someone else next time."
Click here to read his full article.
In response to the controversy, Dramatists Guild President Stephen Schwartz issued the following statement:
"Charles Isherwood ends his column about recusing himself from reviewing the further work of playwright Adam Rapp with the question, "What do you think? (Theatre Talkback: For One Critic, It's a Rapp, New York Times, October 7, 2011) The Dramatists Guild of America, our country's national association of playwrights, lyricists, composers and librettists, applauds Mr. Isherwood's suggestion that future reviews of Mr. Rapp's work be assigned to "a critic who responds more naturally or sympathetically to his aesthetic." It is rare and refreshingly honest for a critic to acknowledge negative bias towards an artist, and while we would have preferred for Mr. Isherwood to support his point of view without once again subjecting Mr. Rapp to negative commentary, we do appreciate the acknowledgement of his own bias and would encourage other theatre critics to consider the same. Singularity of opinion carries its own significant weight of responsibility and influence. We're encouraged to see Mr. Isherwood acknowledge that so publicly and commend him for it."
The Dramatists Guild, which is the only professional association in America for playwrights, librettists, lyricists and composers writing for the stage has over 6,000 members around the world.
Related Stories
More Hot Stories For You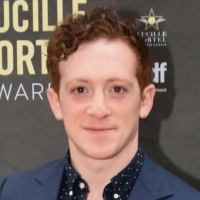 Wake Up With BWW 12/8: Ethan Slater Joins WICKED Movie, and More!

December 8, 2022

Top stories include Ethan Slater joining the cast of the Wicked movie as Boq. Plus, casting has been announced for the Broadway productions of Bad Cinderella and Good Night, Oscar. 
---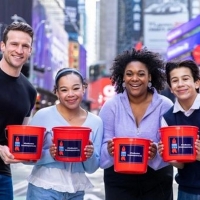 Red Bucket Fall Fundraising Campaign Raises $5,107,791 for BC/EFA; THE MUSIC MAN Tops All Fundraisers

December 7, 2022

Broadway Cares/Equity Fights AIDS' in-theater Red Bucket fundraising concluded its fall campaign with 36 Broadway, Off-Broadway and national touring productions raising $5,107,791 to provide meals and medication, health care and hope for those living with HIV/AIDS, dealing with COVID-19 or facing other debilitating illnesses this holiday season.
---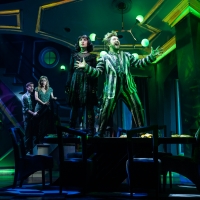 BEETLEJUICE Enters Final Four Weeks of Performances on Broadway

December 7, 2022

It is your last chance to see Broadway's BEETLEJUICE, which will continue haunting Broadway's Marquis Theatre for 4 more weeks only through Sunday, January 8, 2023.
---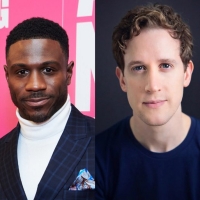 Marchánt Davis, Alex Wyse & More Join Sean Hayes Led GOOD NIGHT, OSCAR; Full Cast Announced

December 7, 2022

Good Night, Oscar starring Sean Hayes, announced that Marchánt Davis (Ain't No Mo'), Alex Wyse (Waitress), Sam Bell-Gurwitz (Good Night, Oscar in Chicago), Postell Pringle (A Free Man of Color), and Max Roll (Mrs. Warren's Profession) will be joining the company on Broadway.
---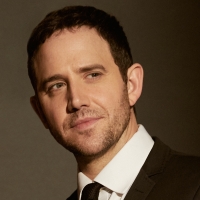 Santino Fontana to Step Into the Cast of A MAN OF NO IMPORTANCE This Week

December 7, 2022

Tony Award winner Santino Fontana (Tootsie) will perform in the role of Father Kenny in Classic Stage Company A Man of No Importance, starting tonight, December 7.
---