Stage Stars on Screen - A Guide to Broadway on TV's 2017-18 Season!
Broadway stars, live musical presentations and a high school theater department-themed drama series are all on tap for the upcoming 2017-18 primetime television season. Included in the line-up will be a revival of the 1990's hit comedy WILL & GRACE, an Easter Sunday live broadcast of JESUS CHRIST SUPERSTAR, a new police drama starring Alan Cumming, and live musical presentations of A CHRISTMAS STORY and RENT. Check out the exciting programming slate below!
---
NBC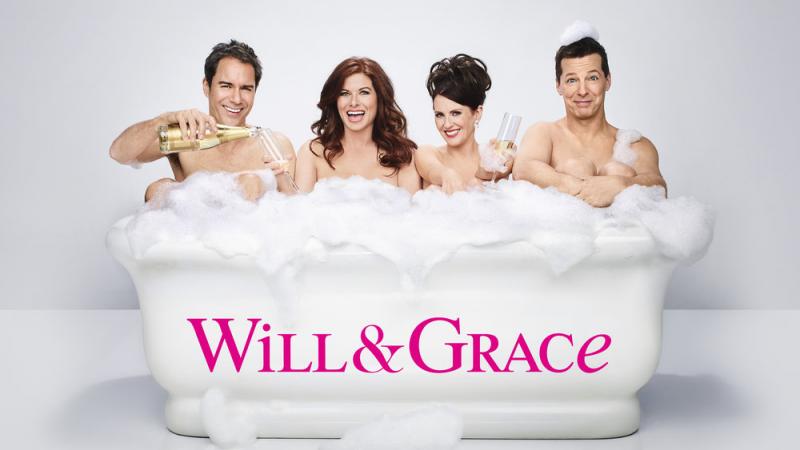 WILL & GRACE - Premieres WEDNESDAY, SEPT. 27 9 pm/ET
That's right, honey! A decade after their unforgettable eight-season run, comedy's most fabulous foursome is back. Debra Messing (OUTSIDE MULLINGAR), Eric McCormack (THE BEST MAN), Sean Hayes (PROMISES, PROMISES, AN ACT OF GOD) and Megan Mullally (IT'S ONLY A PLAY) reprise their infamous roles as Will, Grace, Jack and Karen in this exclusive 12-episode event. The legendary James Burrows, director of every original "Will & Grace" episode, also returns. And announced just this week, Tony Award winner and star of DEAR EVAN HANSEN, Ben Platt, will guest star in an episode airing October 5th.
For more visit the official show site at http://www.nbc.com/will-and-grace. Watch the trailer below set to the tune of SUNSET BOULEVARD's "As If We Never Said Goodbye!"
Photo by: NBCUniversal
---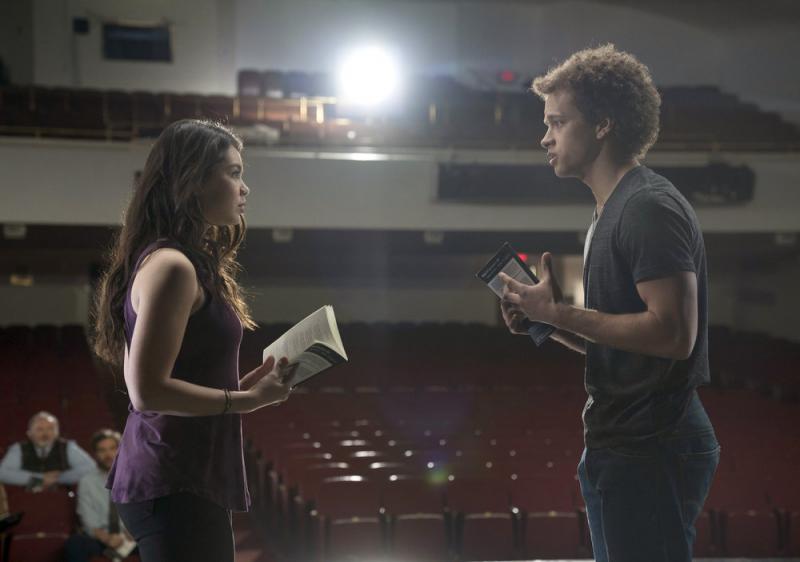 RISE - Midseason 2018
From Jason Katims, writer and executive producer of "Friday Night Lights" and "Parenthood," and "Hamilton" producer Jeffrey Seller comes a heartening new drama about finding inspiration in unexpected places. When dedicated teacher and family man Lou Mazzuchelli (Josh Radnor) sheds his own self-doubt and takes over the school's lackluster theater department, he galvanizes not only the faculty and students but the entire working-class town. Inspired by a true story.
The cast includes Josh Radnor, Rosie Perez, Marley Shelton, Auli'i Cravalho, Damon J. Gillespie, Amy Forsyth, Rarmian Newton, Ted Sutherland, Casey Johnson, Taylor Richardson, Joe Tippett and Shirley Rumierk.
Jason Katims will write and executive produce. Mike Cahill will direct and executive produce the pilot. For more, visit the official show site at http://www.nbc.com/rise
Photo by: Peter Kramer/NBC
---
LIVE SHOWS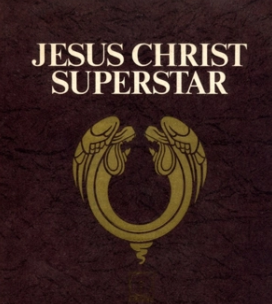 JESUS CHRIST SUPERSTAR - Sunday, April 1, 2018
Set for Easter Sunday (April 1, 2018), NBCwill bring to broadcast television "Jesus Christ Superstar Live!," a one-of-a-kind live staging of the iconic 1971 Broadway rock opera with music by Andrew Lloyd Webber and lyrics by Tim Rice. The event will be executive produced by Andrew Lloyd Webber, Tim Rice, Marc Platt, Craig Zadan and Neil Meron.
The 1971 musical opened at the Mark Hellinger Theatre on Broadway and starred Jeff Fenholt as Jesus and Ben Vereen as Judas. It was nominated for five Tony Awards, including Best Performance by a Featured Actor in a Musical for Vereen. Lloyd Webber won a Drama Desk Award for Most Promising Composer.
Since then, the musical has been considered a classic and has become a staple of theater and music organizations throughout the world. It has been performed in nearly 20 countries and translated into 18 different languages. There have been many revivals of "Jesus Christ Superstar" over the 46 years since its debut, including 2000 and 2012 Broadway versions that each earned a Tony nomination for Best Revival of a Musical. The 1973 film, was directed by Oscar winner Norman Jewison and starred Ted Neeley.
---
Coming in 2018...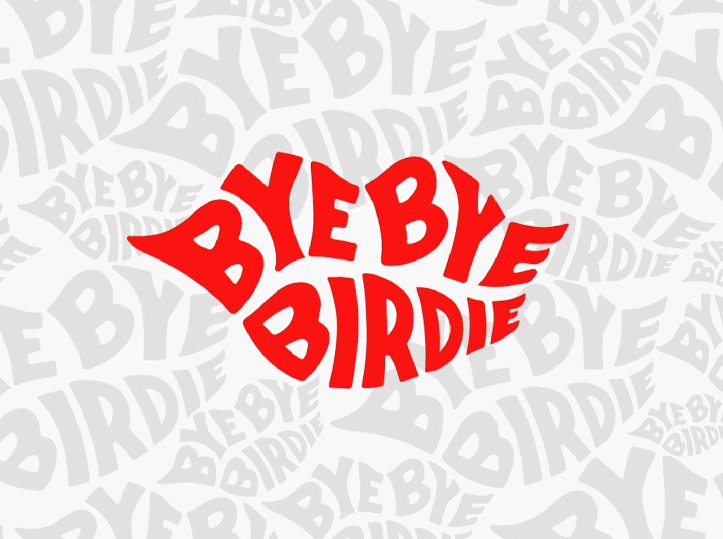 BYE BYE BIRDIE LIVE
Originally planned to broadcast during the 2017 holiday season, NBC recently announced that it has delayed its plan to present BYE BYE BIRDIE LIVE, starring Jennifer LOPEZ until 2018. The decision to delay the project was due to Lopez's busy schedule, which includes NBC's new competition series WORLD OF DANCE, for which she serves as a judge, and her hit drama series SHADES OF BLUE. The former AMERICAN IDOL judge is also committed to her concert residency in Las Vegas and is set to film several movie projects.
Based on the Tony Award-winning Broadway musical, Lopez will star in the iconic role of "Rosie" and executive produce with her producing partners Elaine Goldsmith-Thomas and Benny Medina alongside award-winning film, TV, and live musical executive producers Craig Zadan and Neil Meron. Harvey Fierstein, who has won Tony Awards for both acting (TORCH SONG TRILOGY, HAIRSPRAY) and writing (LA CAGE AUX FOLLES, TORCH SONG TRILOGY), will pen the teleplay adaptation. Fierstein wrote the teleplay for NBC's HAIRSPRAY LIVE, in which he also co-starred.
Set at the height of rock 'n' roll, "Bye Bye Birdie Live!" takes us to Sweet Apple, Ohio, where hip-thrusting music heartthrob Conrad Birdie is scheduled to give a lucky Sweet Apple lady "One Last Kiss" before being drafted into the Army. Conrad's rock 'n' roll ways send the small town reeling, giving the teens Birdie fever, shocking the parents with moral indignation, and placing songwriter/agent Albert Peterson along with his savvy sweetheart, Rosie, right in the thick of things. The story was inspired by the incredible popularity of
Elvis Presley
and his induction into the Army in 1957.
---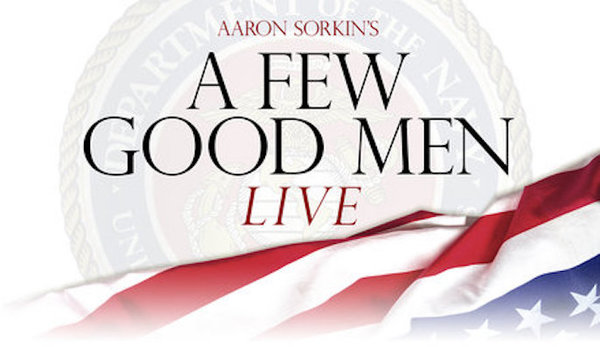 A FEW GOOD MEN
Emmy and Academy Award winner Aaron Sorkin, the creator and mastermind behind the beloved NBC drama "The West Wing," is returning to the network with a live presentation of A FEW GOOD MEN. As recently reported, Alec Baldwin, a two-time Emmy winner and Tony Award and Oscar nominee who has been on top of the cultural zeitgeist with his performance as President Donald Trump on "Saturday Night Live," has been cast as Col. Nathan Jessep in the project.
Setting a high mark in his professional debut, Sorkin wrote A FEW GOOD MEN which premiered on Broadway in 1989 at the Music Box Theatre to critical acclaim. Three years later he adapted the play as a feature film that went on to receive an Oscar nomination for best picture.
For NBC's A FEW GOOD MEN, which will be based on the stage version, Sorkin will write the teleplay adaptation and also executive produce along with Craig Zadan and Neil Meron. Casting and a specific airdate will be announced at a later date. The project marks NBC's first live drama since the network began reinvigorating live programming in 2013 with the hugely popular production of "The Sound of Music Live," starring Carrie Underwood.
---
CBS
YOUNG SHELDON - Premieres Monday, September 25th 8:30 pm before moving to its regular Thursday time period on November 2nd.
YOUNG SHELDON, a prequel to the hit CBS comedy THE BIG BANG THEORY, stars eight-year-old Iain Armitage, best known to theater fans for his insightful reviews of Broadway shows. Armitage recently starred in HBO's "Big Little Lies," and has appeared on NBC's "Law & Order: Special Victims Unit" and the Steve Harvey-hosted kids competition show "Little Big Shots."
For 9-year-old Sheldon Cooper (Armitage), it isn't easy growing up in East Texas. Being a once-in-a-generation mind capable of advanced mathematics and Science isn't always helpful in a land where church and football are king. And while the vulnerable, gifted and somewhat naïve Sheldon deals with the world, his very normal family must find a way to deal with him. THE BIG BANG THEORY's multiple Emmy Award winner Jim Parsons (AN ACT OF GOD, HARVEY, THE NORMAL HEART) narrates as Adult Sheldon. Jon Favreau (Disney's THE LION KING) directed the pilot.
YOUNG SHELDON also stars
Zoe Perry
as Mary,
Lance Barber
as George Sr., Raegan Revord as Missy and Montana Jordan as Georgie Jr. For more visit the show's official web site:
http://www.cbs.com/shows/young-sheldon/
. Watch the trailer below:
Photo: Robert Voets/CBS
---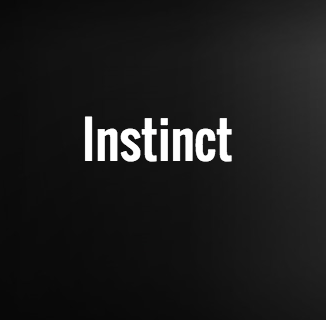 INSTINCT - MIDSEASON 2018
INSTINCT stars Tony Award winner Alan Cumming (CABARET) as a former CIA operative who is lured back to his old life when the NYPD needs his help to stop a serial killer. Dr. Dylan Reinhart (Cumming) is a gifted author and university professor living a quiet life teaching psychopathic behavior to packed classes of adoring students. But when top NYPD detective Lizzie Needham appeals to him to help her catch a serial murderer who is using Dylan's first book as a tutorial, Dylan is compelled by the case, comes out of retirement and taps into his old skill set. Though Dylan and Lizzie initially clash, when it comes to catching killers, they realize they will make an ideal team if they both trust their instincts. Based on the soon to be published James Patterson book.
INSTINCT also stars
Bojana Novakovic
as Lizzie Needham, Daniel Ings as Andy,
Naveen Andrews
as Julian Cousins and
Khandi Alexander
as Lt. Monica Ford.
---
FOX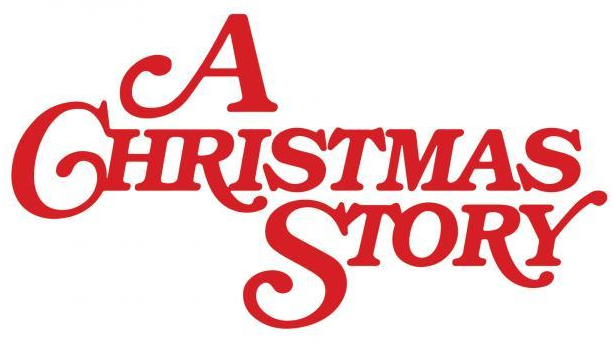 A CHRISTMAS STORY LIVE - December 2017
Fox Broadcasting Company and Warner Horizon Unscripted Television have partnered with award-winning film, television and theater producer Marc Platt (GREASE: LIVE, "La La Land") on the LIVE musical event A CHRISTMAS STORY, inspired by the holiday classic feature A CHRISTMAS STORY and the Tony Award-nominated Broadway production A CHRISTMAS STORY: THE MUSICAL.
The three-hour live television production will air Sunday, Dec. 17 (7:00-10:00 PM ET live/PT tape-delayed) LIVE on FOX. Emmy Award nominee Maya Rudolph ("Saturday Night Live," "Bridesmaids") will star as the mother of nine-year old "Ralphie Parker." An open casting call was announced this week for the role of 'Ralphie' (see details here) Additional casting information to be announced soon.
Benj Pasek and Justin Paul, recent Tony Award winners for the musical DEAR EVAN HANSEN and lyricists of LA LA LAND's Academy Award-winning song, "City of Stars," also scored A CHRISTMAS STORY: THE MUSICAL and will compose several new songs for the LIVE television event, with Jonathan Tolins and Robert Cary (GREASE: LIVE) adapting the book.
A CHRISTMAS STORY: THE MUSICAL was nominated for three Tony Awards, including Best Musical, Best Original Score (Pasek and Paul) and Best Book of a Musical. The original Broadway production of "A Christmas Story: The Musical" opened Nov. 19, 2012. Based on the writings of Jean Shepherd, the book was written by Joseph Robinette, with music and lyrics by Benj Pasek and Justin Paul. The musical was based on the motion picture "A Christmas Story," written by Jean Shepherd, Leigh Brown and Bob Clark, and the novel "In God We Trust: All Others Pay Cash" by Jean Shepherd. The now-classic 1983 feature film, which became a sleeper hit, has since taken on a new life, along with growing critical acclaim, to become a perennial holiday favorite beloved by families and kids of all ages.
---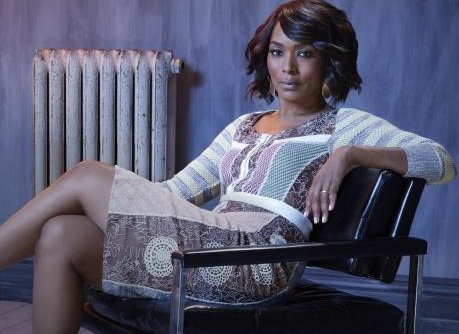 9-1-1 - MIDSEASON 2018
From prolific creators Ryan Murphy and Brad Falchuk (GLEE) and starring Academy and Emmy Award nominee and Golden Globe winner Angela Bassett Angela Bassett (THE MOUNTAIN TOP), the new procedural drama 9-1-1 is a fast-paced exploration into the lives and careers of first responders - cops, paramedics, firefighters - the people who put their lives on the line to save others. The series is based on the real-life, high-pressure experiences of emergency response providers who are thrust into heart-stopping situations that are equal parts unpredictable, intense and uplifting.
---
RENT LIVE MIDSEASON - Late 2018
FOX has announced a live musical production of the groundbreaking, Tony Award-, Grammy Award- and Pulitzer Prize-winning musical RENT. Acclaimed film, television and theater producer Marc Platt (GREASE: LIVE, "La La Land," "Wicked"), along with the estate of writer/composer Jonathan Larson, will executive-produce the event, scheduled to air in late 2018. Additional details and auspices to be announced.
A re-imagining of Puccini's "La Bohème," and set in New York City's gritty East Village, "Rent" tells the unforgettable story of seven artists struggling to follow their dreams during a time of great social and political turmoil. After winning four Tony Awards and the Pulitzer Prize, writer/composer Jonathan Larson's tour de force celebrates its 20th anniversary this year, as it continues to offer an inspiring message of hope and friendship.
"Rent" originally was produced in New York by New York Theatre Workshop and on Broadway by Jeffrey Seller, Kevin McCollum, Allan S. Gordon and New York Theatre Workshop. RENT will be executive-produced by Marc Platt, Adam Siegel, Julie Larson, Al Larson and Revolution Studios' Vince Totino, Scott Hemming and Marla Levine.
---
PBS
FRIDAY NIGHT SALUTE TO BROADWAY - Premiering October 20th at 9pm/et
PBS will present a weekly Friday night salute to Broadway from October 20 to December 1st. PBS raises the curtain on three of the Great White Way's most acclaimed recent musical productions. Great Performances presents "She Loves Me" (October 20), "Holiday Inn" (November 24) and a tribute to Harold Prince, the living embodiment of Broadway's Golden Age (November 17), along with the acclaimed revival of "Present Laughter" (November 3) and encores of "In the Heights - Chasing Broadway Dreams" (November 10) and "Hamilton's America" (December 1). Check out details below:
Great Performances "She Loves Me"
(Friday, October 20, 9 pm-12 am ET)
Two feuding clerks in a 1930s Budapest parfumerie unwittingly find solace in each other as anonymous romantic pen pals-not realizing their respective correspondents are in fact each other. Laura Benanti, Zachary Levi, Jane Krakowskiand Gavin Creel star.
Great Performances
"Present Laughter"
(Friday, November 3, 9 pm ET)
Enjoy a sparkling revival of Noël Coward's Present Laughter, a comedy about a self-obsessed actor in the midst of a mid-life crisis. The cast features
Kevin Kline
, who won the Best Leading Actor Tony Award, as well as
Kate Burton
,
Kristine Nielsen
and
Cobie Smulders
.
Great Performances
"In the Heights - Chasing Broadway Dreams" (Encore)
(Friday, November 10, 9-10:30 pm ET)
In the aftermath of the phenomenal success of
Lin-Manuel Miranda
's blockbuster Broadway musical Hamilton in 2016,
Great Performances
presents a special encore of "In the Heights: Chasing Broadway Dreams," a performance-documentary chronicling
THE STORY BEHIND
Miranda's first Tony Award-winning hit in 2008.
Great Performances
"Prince of Broadway - A Tribute to
Harold Prince
"
(Friday, November 17, 9-10:30 pm ET)
Winner of 21
TONY AWARDS
(more than any other individual) with a career spanning more than six decades, producer and director
Harold Prince
is the living embodiment of Broadway's Golden Age, with a peerless resume that includes The Pajama Game, Damn Yankees, West Side Story, Fiddler on the Roof, Cabaret, Company, Follies, A Little Night Music, Sweeney Todd, Evita, The Phantom of the Opera and Kiss of the Spider Woman.
Great Performances
"Holiday Inn"
(Friday, November 24, 9-11:30 pm ET)
The
Roundabout Theatre Company
presents a Broadway adaptation of the 1942 movie musical that starred
Bing Crosby
and
Fred Astaire
. This heartwarming classic with a contemporary sparkle features thrilling dance numbers, laugh-out-loud comedy and a parade of
Irving Berlin
hit songs.
Great Performances
"Hamilton's America" (Encore)
(Friday, December 1, 9-10:30 pm ET)
Great Performances
follows the creation of
Lin-Manuel Miranda
's pop culture Broadway phenomenon, Hamilton, and the history behind it. Interviews with Presidents
Barack Obama
and
George W. Bush
, Nas, Questlove,
Stephen Sondheim
and more.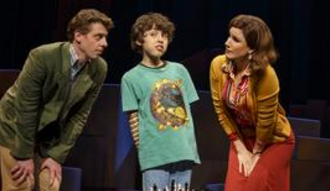 LIVE FROM LINCOLN CENTER
LIVE FROM LINCOLN CENTER will present the recent Broadway revival of FALSETTOS this October at a date to be announced. The show is a poignant and hilarious look at a MODERN FAMILY set amidst the emerging AIDS crisis. Christian Borle stars as Marvin, with Stephanie J. Block as his ex-wife and Andrew Rannells as his lover.
LIVE FROM LINCOLN CENTER will also present a new series featuring four leading voices of musical theater: Stephanie J. Block, Sutton Foster, Leslie Odom Jr., and Andrew Rannells. Blending the intimacy of a cabaret with Broadway's razzle dazzle, each episode will feature one of these performers illuminating their musical journey to stardom, revisiting favorite songs, and offering glimpses of future projects. The performances, which will include appearances from additional guest stars, will be filmed in front of audiences at The Appel Room at Jazz at Lincoln Center in December 2017, and air on PBS nationwide in 2018.
Photo credit: Joan Marcus
---
Also on tap this season:
Will Chase (SOMETHING ROTTEN, MYSTERY OF EDWIN DROOD) will appear on the new HBO series THE DEUCE, premiering September 10 at 9PM. Starring James Franco and Maggie Gyllenhaal, The Deuce explores 1970s New York at the pioneering moments of what would become the billion-dollar American sex industry. The busy Tony nominee will also guest star on Season 2 of the hit Netflix series STRANGER THINGS.
Tony Winner Laura Benanti (SHE LOVES ME) joins the cast of the hit TBS comedy, THE DETOUR for Season 3. Premiere date to be announced.
Tony, Grammy and Emmy Award winner Audra McDonald joins the cast of THE GOOD FIGHT on CBS All Access, the CBSTelevision Network's subscription video on-demand and live streaming service. The second season of CBS All Access' first original drama series will premiere in early 2018.
Matthew Morrison (GLEE, FINDING NEVERLAND) will be returning to his role as the abusive husband Paul Stadler on ABC's GREY'S ANATOMY. According to the actor, his character will play a "big role" in the upcoming 14th season of the medical drama, slated to premiere on September 28th.
Two-time Tony Award nominee Bobby Cannavale (THE BIG KNIFE, THE MOTHERF**KER WITH THE HAT) will portray "Irving," a laconic, no-nonsense used car salesman, on Season 3 of USA Network's MR. ROBOT, returning in October.

Related Articles