Sas Goldberg & Jake Wilson Partner on New NBC Musical Comedy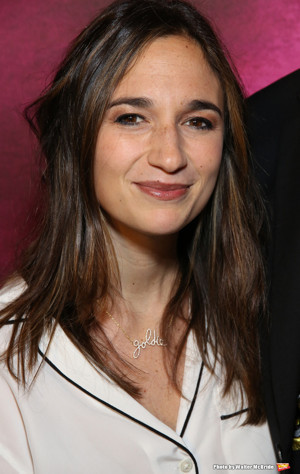 In an exclusive announcement, Variety reports that Sas Goldberg & Jake Wilson are working on a new musical comedy series set to premiere on NBC. Hamilton producer Jeffrey Seller's company Seller Suarez Productions will produce.
The series will follow the single and jobless Sally who returns to New York expecting to jump back into an exciting city life. Instead she finds her friends have outgrown the carefree lifestyle of a 20-something choosing to embrace adulthood instead.
Sas Goldberg made her Broadway debut in Significant Other. She has appeared Off-Broadway in the Roundabout production of Significant Other and David Adjmi's Stunning (Lincoln Center). Other credits include The Best of Everything and The Urban Dictionary Plays. Sas was most recently seen recurring as Janice on the 2nd season of "Odd Mom Out" (Bravo), her other TV credits include "HAPPYish" (Showtime) and the upcoming "Search Party" (TBS). Sas's feature film, Are You Joking?, which she co-wrote, produced and stars in, premiered at the 2014 Seattle Film Festival and was distributed by New Wave Entertainment. BFA from the University of Michigan.
Jake Wilson is an LA based director, writer, actor and producer. His feature film directorial debut "Are You Joking?" is now available on all platforms. Jake and his writing partner, Sas Goldberg, have developed TV shows at FOX, NBC, Bravo and Sony TV. He is also the creator of the musical web series "The Battery's Down."
For more, visit Variety here.
Photo Credit: Walter McBride / WM Photos