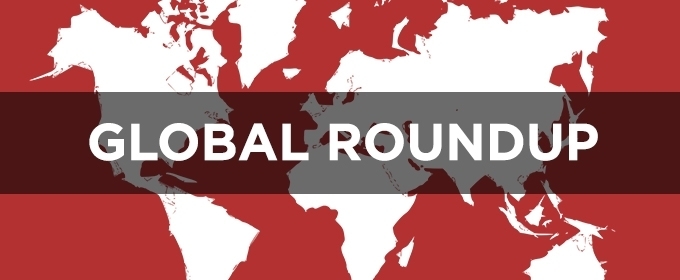 Regional Roundup: Top New Features This Week Around Our BroadwayWorld 9/29 - BRIDGES, A CHORUS LINE, and More!
BroadwayWorld presents a comprehensive weekly roundup of regional stories around our Broadway World, which include videos, editor spotlights, regional reviews and more. This week, we feature BRIDGES OF MADISON COUNTY, A CHORUS LINE, and More!
Check out our top features from around the BroadwayWorld below! Want more great global content? Check out our new "Around The World" section!
We're looking for Classical, Opera, and Dance interns! Click here for more information.
---
Charlotte: Contributor Perry Tannenbaum reviews THE BRIDGES OF MADISON COUNTY. He writes "In adapting the wildly popular bestseller by Robert James Waller, James Robert Brown's score does occasionally soar toward opera in its ambitions when we listen to his melodies and orchestrations, both of which won Tony Awards. But there's a very relaxed vibe to the roving photographer that contrasts with Francesca's operatic frustrations, swooping toward chamber and country music. When the storyline detours toward the nosy neighbors and the raucous State Fair, velvety classical violins are likely to mutate into bluegrass fiddles."
---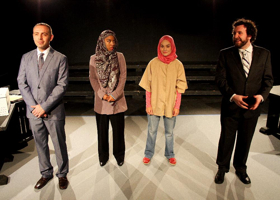 Boston: Contributor Nancy Grossman reviews FACELESS at Zeitgeist Stage Company. She writes "Faceless is in the wheelhouse of Zeitgeist Stage and Director David J. Miller, a timely and topical piece of theater that sheds light on one of the ways that ISIS preys upon and recruits vulnerable young people. Welcoming back three ZSC regulars and introducing a pair of new actors, Miller seamlessly blends their talents to convey two opposing views without choosing sides. Susie Glenn (Ashley Risteen) is charged with conspiring to commit acts of terrorism against the United States for communicating online with an ISIS soldier. She and her liberal Jewish attorney Mark Arenberg (Robert Orzalli) are up against Scott Bader (Victor Shopov), a crack federal prosecutor, and Claire Fahti (Aina Adler), his hand-picked token. The defense must make the case that Susie, mourning the death of her mother, is a child lost in the darkness who merits being saved. The government wants more than a pound of flesh, seeking to drive home the point that citizens owe loyalty in return for the freedom and privileges they enjoy."
---
Birmingham: Contributor David Edward Perry reviews THE 39 STEPS at Theatre Tuscaloosa. He writes "Director Michael Thomas Walker assembled this talented cast. He skillfully juggled the many elements in this medley of a performance with style. The result brings waves after waves of laughs. Walker works the stage with vaudeville flair to make the most out of the character. Major kudos to scenic, sound and lighting designer Wheeler Kincaid. His amazing work beams with coordinated imagination. The stage is framed to be a vast opera house with balconies on either side. Below the arch is an open black box like space with a handful of items scattered about. Steamer trunks, doorframe, leather recliner are just a few. Everything is on rollers so the players can quickly move them around from one scene to the next."
---
Louisville: Contributor Keith Waits reviews ANGELS IN AMERICA PART TWO. He writes "As the apparent prophet, Prior, Mark Junek is perfection with a curiously sharp wit. With gaunt frame, black garn and dramatic flair, Junek holds on tight to the reality of the epidemic that has been set upon him. While the angels approach Prior, Junek hilariously partakes in secular interaction with these larger than life deities with effortless ease. Prior's interaction with the choir of angels is perhaps the most graceful staging I've seen at Actors Theater. Led by Rami Margron, who provides touches of humor throughout her proclamations, these angels are mechanical yet sympathetic protectors. The handling of Kushner's language by this angel band transform the modern day dialogue into otherworldly doctrines and it's quite stunning."
---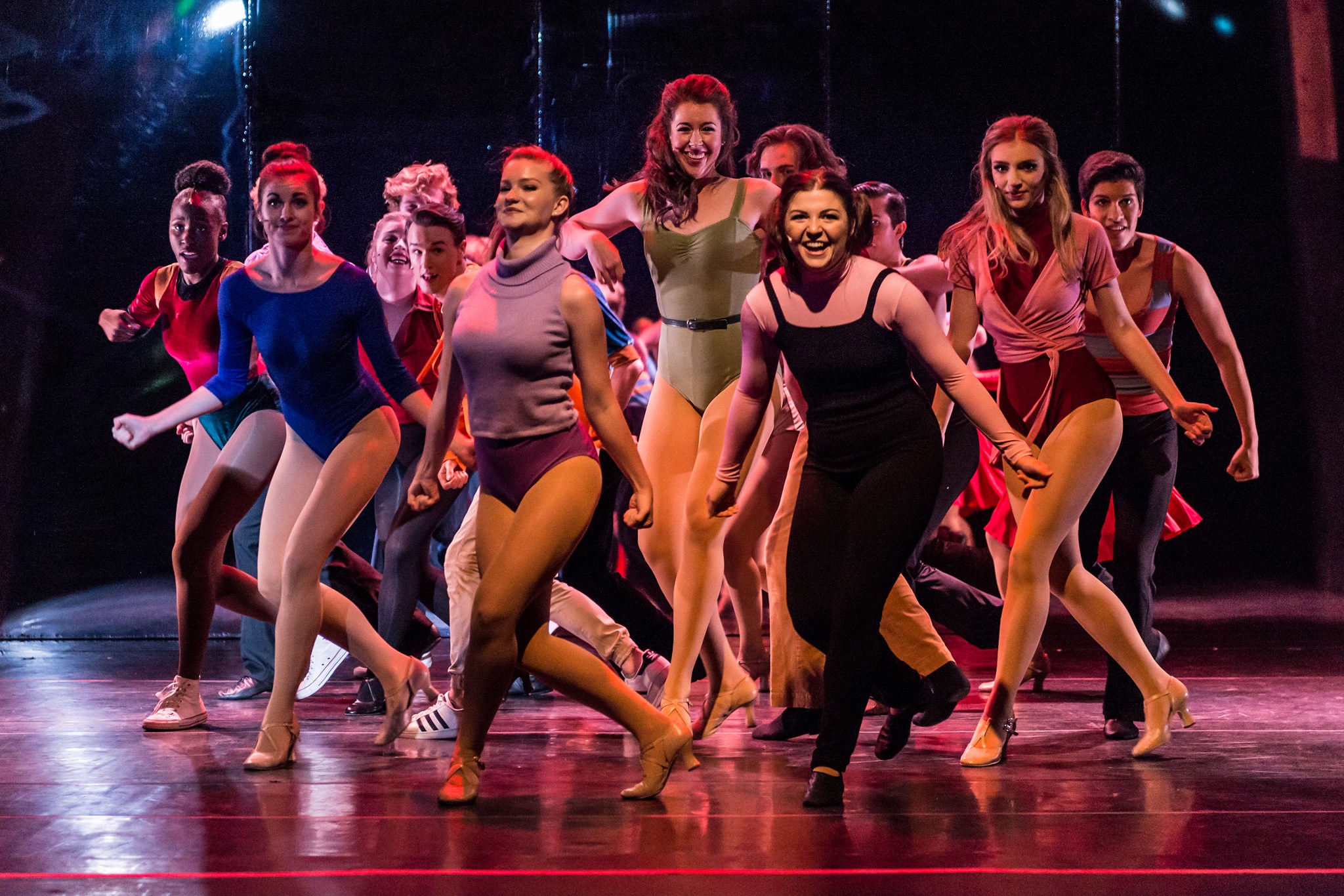 Birmingham: Contributor David Edward Perry reviews A CHORUS LINE at Virginia Samford Theatre. He writes "Megan Kelly (JUDY), Daniel Hulizer (BOBBY), and Allie Stewart (CONNIE) deliver memorable comedic performances with seemingly minimal effort. They bring laughs with care not to push it over the edge. William Green (ZACH) provides controlled intensity needed in the role of the shows director. He plays the layers and emotional range of the role with focus. Melaina Rairamo (CASSIE) hooks the audience with an honest delivery of the movie star back to chorus girl dynamic. She projects her desire to get back on stage, no matter the part. She brings the voice and the moves for the role. Rairamo and Green have a great chemistry together and are believable playing the tension of the two ex-lovers. Michael Charles (Richie) and Carli Hardon (Diana) hit the marks with stage presence, song and dance but at times fell victim to delivering rushed dialogue that could of benefited from more emotion and pacing. Daniel Fobes (Al), Blair Ely (Kristine), Desmond Montoya (Mark), Maggie McCown (Sheila) give notable emotion and range in their performances. Callie Walker (MAGGIE) has a noticeably stunning voice that gives a boost in the harmonies."
---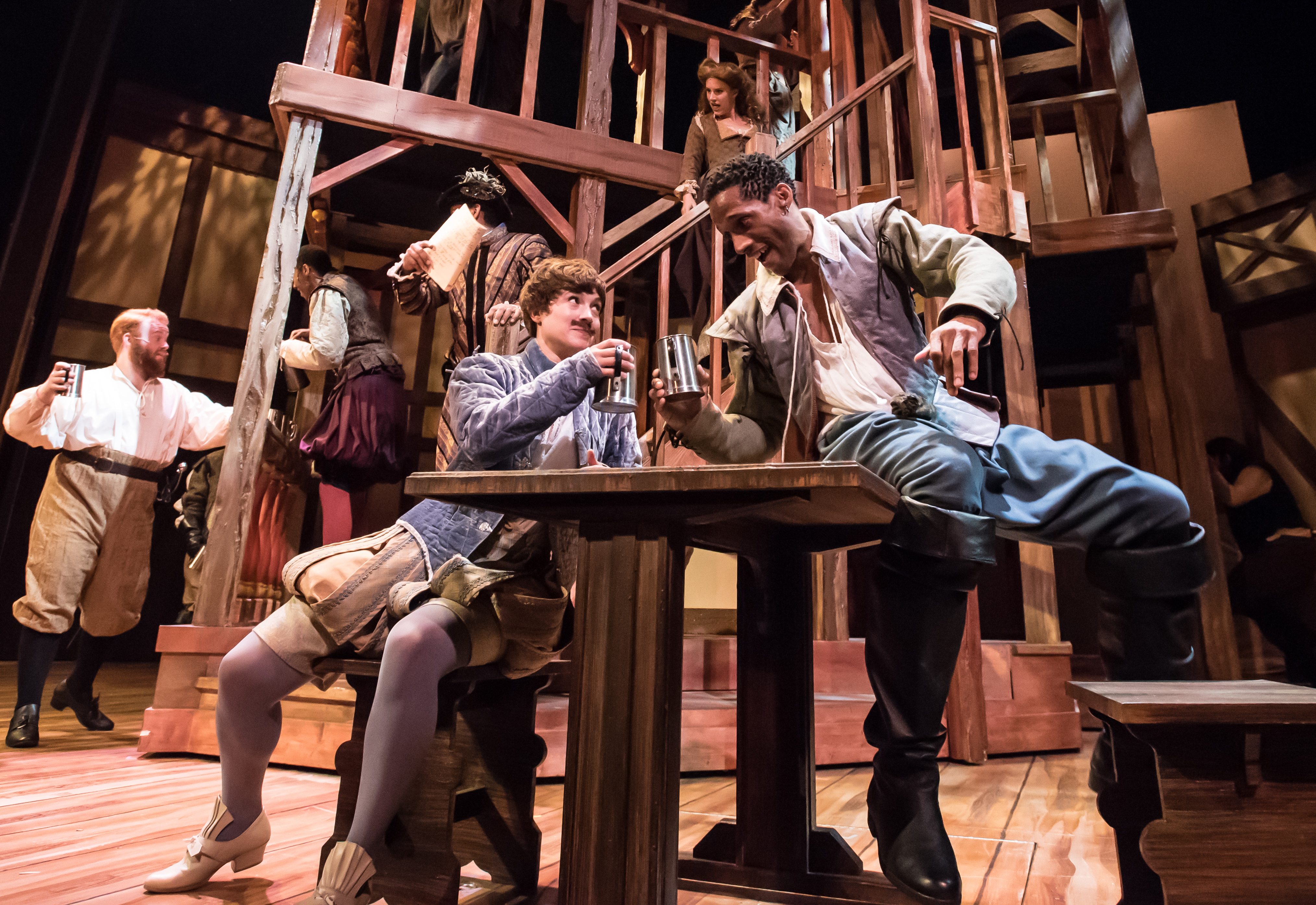 Norfolk: Contributor Jeremy Bustin reviews SHAKESPEARE IN LOVE at Virginia Rep. He writes "While it takes incredible energy from the entire cast of 20 for this production to work so well, especially making Keller's aforementioned set move, some supporting performances are more memorable than others. Susan Sanford commands the stage and attention of the audience as Queen Elizabeth. Joseph Bromfield's Lord Wessex is perfectly arrogant with a matching stage presence. Shravan Amin's performance, as Kit Marlowe, is colored with great physical comedy. Randy Risher draws plenty of laughs as the flamboyant Tilney."
---
Long Island: Contributor Melissa Giordano reviews THE BRIDGES OF MADISON COUNTY. She writes "Theatre Three vet TracyLynn Connor superbly portrays Francesca - Kelli O'Hara's role in the Broadway production - with a steadfast demeanor yet feminine touch powerfully taking the audience on Francesca's emotional struggle. Favorites among the Jason Robert Brown score include Ms. Connor's renditions of "What Do You Call A Man" and "Almost Real" as well as a stunning performance of "Falling Into You" with Brian Gill who portrays Robert, the aforementioned mysterious photographer. Laughs are primarily provided by Theatre Three staple Steve McCoy and Amy Wodon Huben as nosy neighbors Charlie and Marge. The kids, Carolyn and Michael, are portrayed by Ella Watts and Matthew Rafanelli. Ms. Watts in particular is splendid as the attitude ridden daughter bringing a lot of Long Island sass to the role. And rounding out the cast is Dennis Creighton as Francesca's husband Bud and Marissa Girgus who portrays multiple roles including Francesca's sister and a festival singer. Kudos to Ms. Girgus for well differentiating each role."
---
Maine: Contributor Carla Sullwold reviews BLOODY BLOODY Andrew Jackson. She writes "Stacey Koloski directs the relatively large ensemble with an urgency and intensity that is infectious. The cast fills the space, executing her vibrant musical staging and Benn May's choreography and fight sequences with intense energy. The simple set by Matthew Ferrel (Hollye Seddon, props) is enhanced by the punk-rock lighting (no small feat in this house with few instruments and limited technical capabilities, and Jake Cote makes the tiny house alive with sound. Grace Fosler supplies the minimalistic, often amusingly evocative costumes which tie present of past."
---
Delaware: Contributor Greer Firetstone reviews SOMETHING WICKED THIS WAY COMES at Delaware Theatre Company. He writes "A demonstrably original concept, joining great writing with simply stupefying, otherworldly special effects. (It was apparent John Babbo does not suffer from vertigo). During the show, I saw vestiges of "La Theatre du Grand Guignol", which ran for over 60 years in Paris, performing naturalistic, amoral productions. I heard musical patterns and rhythms reminiscent of SWEENEY TODD (itself linked to Grand Guignol. Of course, whenever a straight razor appears, one thinks of the demon barber). I saw the costuming and the darkened, smoldering eyes similar to Brecht's THREE PENNY OPERA."
---
Regional Editor Spotlight:

Caroline Trbovich
Charlotte Contributing Editor
Perry Tannenbaum has been covering the performing arts across the Carolinas since 1987. He has also acted onstage in productions by Children's Theatre of Charlotte, innovative Theatre, and Charlotte Repertory Theatre. Among the diverse artists he has interviewed, Tony Kushner, Beth Henley, John Guare, Maya Angelou, Dave Brubeck, Gary Burton, Joseph Papp, and Judith Jamison were the most memorable. Beside his regular coverage of the Charlotte performing arts scene for Creative Loafing and CVNC.org, Perry has been covering Spoleto Festival USA in Charleston for over 25 years and makes yearly pilgrimages to New York for his annual roundups of Broadway, Off-Broadway, opera, and jazz. His reviews, interviews, and features have appeared in American Record Guide, Backstage, Classical Voice North America, Dance International, Early Music America, JazzTimes, Stage Directions and TheaterMania.com.
---
Join Team BroadwayWorld! Interested in joining our team, but not exactly sure what we do? All of your questions are answered, along with every open position from guest and student bloggers, Regional Editors, and more! Find out where we have open positions available here!