Photos: Ophira Eisenberg and More Perform at July's NO NAME Comedy / Variety Show
"No Name" Comedy / Variety Show brought their multicultural mix of music and comedy to the Williamsburg Music Center (WMC) on Friday, July 25, 2014. Scroll down for photos!
Featuring "No Name's" house band The Summer Replacements who brought their mix of old school R& B and rock, the three-hour blowout also included comedians Ophira Eisenberg (NPR's "Ask Me Another" and author of "Screw Everyone"), Mike Brown (New York Comedy Week, The San Francisco Sketchfest) and musician Kenn Rowell of the Baghdaddios.
Producer Eric Vetter, who has presented shows at alternative rooms and performance spaces throughout New York City for over 20 years, says "shows like this may be the most fun we do-- blending top notch comedy with good music is something I think we do better than anybody in New York."
Founded in 1981 by musician / composer Gerry Eastman, the WMC is located at 367 Bedford Avenue in Brooklyn and for additional information, go to www.wmcjazz.org. For info on future No Name shows, contact: NoNameNYC@hotmail.com.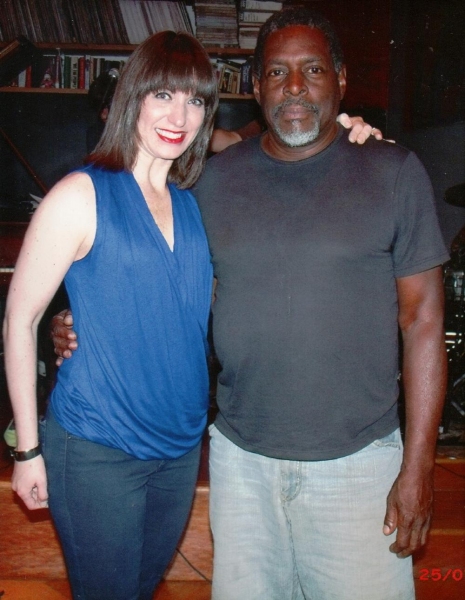 Author / storyteller / comedian Ophira Eisenberg (left) greets Williamsburg Music Center Founder Gerry Eastman (right) following her performance

'No Name' Comedy Variety Show''s house band The Summer Replacements featuring (from left) Carla Lynne Hall, Amanda Baker and NN producer Eric Vetter brought their mix of old school R & B and rock to Brooklyn's Williamsburg Music Center

Comedian Mike Brown

Singer-songwriter Carla Lynne Hall performed a song from her solo CD "Supernova" and as part of The Summer Replacements