Photo Coverage: Alice Ripley, Ben Vereen, and More Honor Stephen Schwartz at Orphaned Songs For Orphaned Starfish Concert
If you were in The Cutting Room for the Stephen Schwartz Concert for the Benefit of the Orphaned Starfish Foundation it is a night you will probably cherish forever. The music of Stephen Schwartz performed by an incredible array of Broadway and stage talent was one of the most inspiring and remarkable events to be a part of.
Andy Stein it's director, started the foundation in 2001 to help orphans, victims of abuse and at-risk children worldwide escape their cycles of poverty and abuse through education and job training. The United States has awarded Andy the Jefferson Award for Community Service, the key to the city of Miami Beach and several other state and local honors. He was also awarded an Honorary Citizenship in Rio De Janeiro by their Congress.
The concert was hosted by Scott Coulter with musical direction by Michael Lavine and was directed by Paul Kreppel.
As Carol de Giere, author of the Stephen Schwartz biography Defying Gravity noted in the program:
"Stephen Schwartz is best known for writing music and lyrics for the hit Broadway musicals Wicked and Pippin, along with music and new lyrics for Godspell. For film, his lyrics forDisney films Pocahontas, TheHunchback of Notre Dame, and Enchanted have enjoyed worldwide popularity, as have his original songs of the DreamWorks movie The Prince of Egypt. Wicked is currently the 6th longest running show in Broadway history. Since 2003, it has been performed in over 100 cities in 15 countries. As part of his musical writing journey, Schwartz has written many songs that didn't make the final cut for a musical, and he has written gems from newer or lesser-known musicals. Tonight we showcase some of these pieces, along with several of the most beloved tunes."
The concert ended with a thrilling performance of For Good sung by Stephen Schwartz, Laurel Harris, Jenn Gambatese, and the cast.
Article & Photos by: Stephen Sorokoff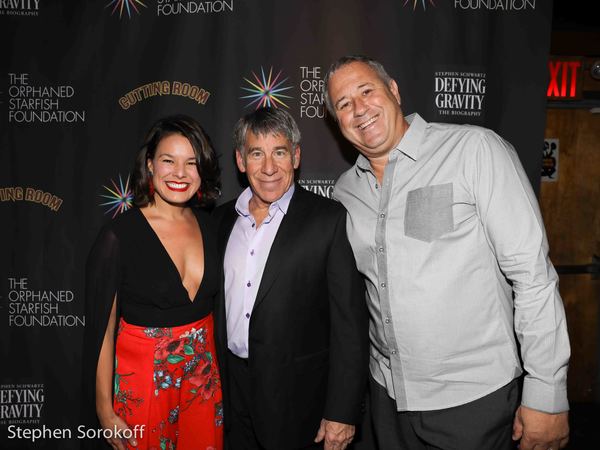 Dilia Stein, Stephen Schwartz, Andy Stein

Stephen Schwartz

Carol De Giere, creator/author & Stephen Schwartz

Michael Lavine Music Director, Ben Vereen, Paul Shaffer, Stephen Schwartz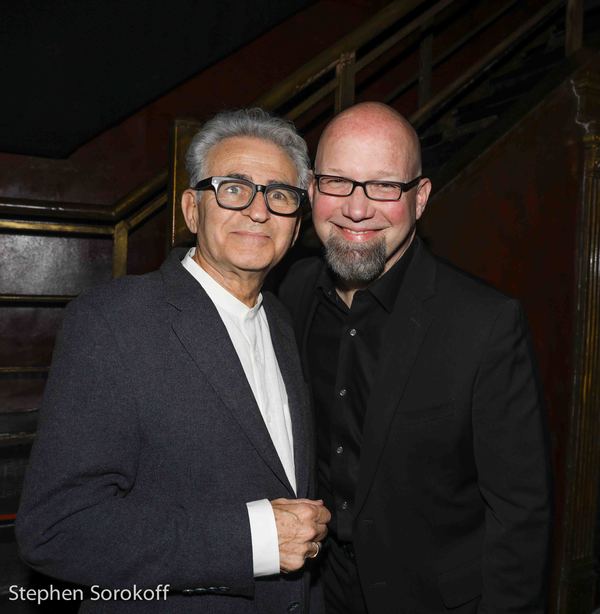 Paul Kreppel, Director & Scott Coulter Host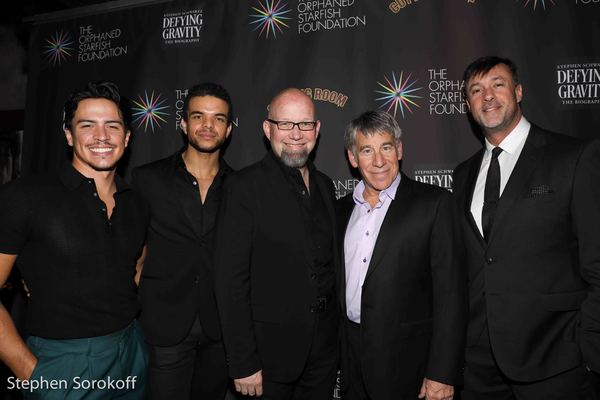 Jacob Dickey, Blaine Krauss, Scott Coulter, Stephen Schwartz, Matt Scharglass

Constantine Maroulis & Andy Stein

Godspell, Paul Kreppel,Don Scardino,Peggy Gordon, Paul Shaffer, Mancy McGraw, Mark Planner, Patti Mariano, Stephen Schwartz

Orphaned Songs For Orphaned Starfish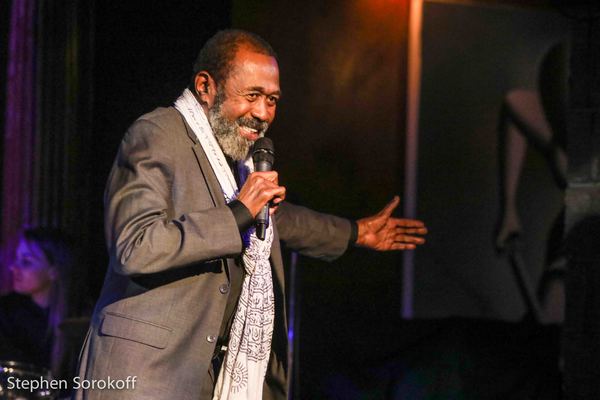 Ben Vereen

Ben Vereen

Scott Coulter

Michael Lavine

Justine Guarini

Adam Jacobs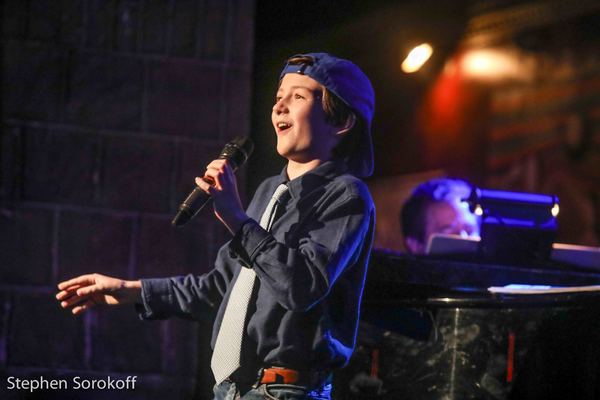 Robbie Berson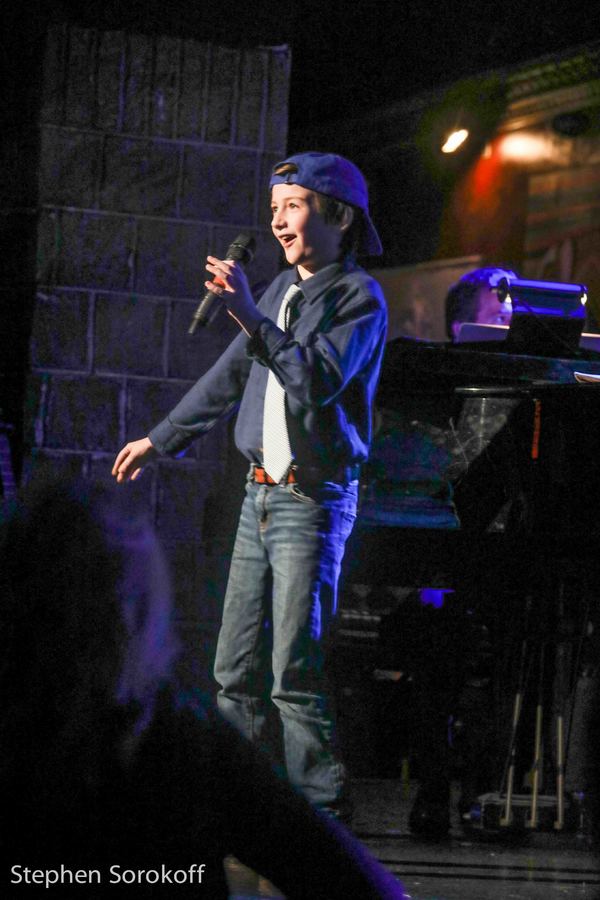 Robbie Berson

Constantine Maroulis

Constantine Maroulis & Georgina Pazcoguin

Georgina Pazcoguin

Alice Ripley

Stephen Schwartz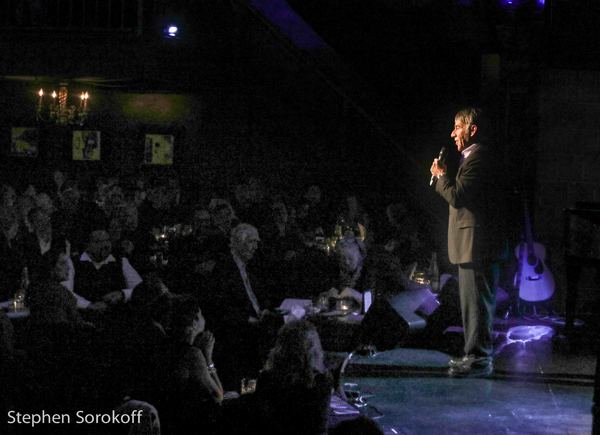 The Cutting Room

Dilia Stein, Lilly 'Ogichidaa Ikwenzens'Linden, Andy Stein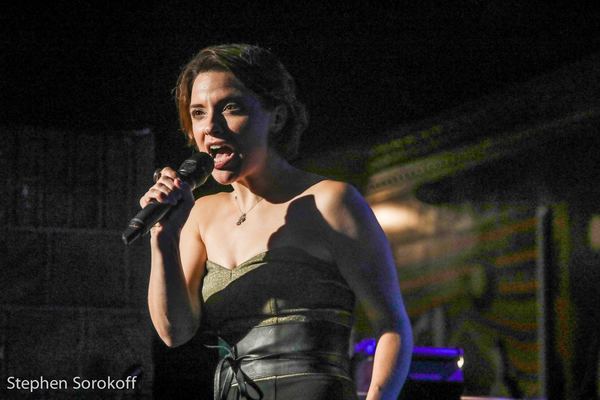 Jenn Gambatese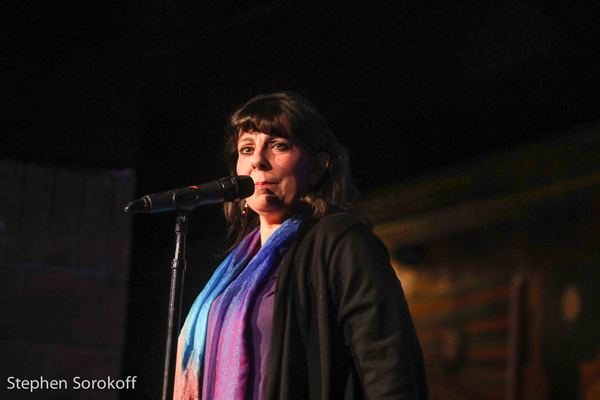 Christine Pedi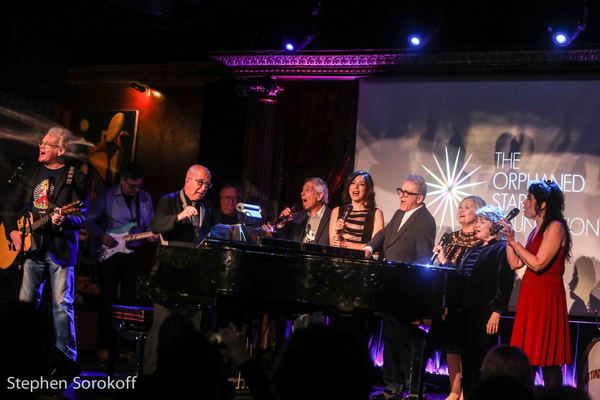 Godspell, Don Scardino,Paul Shaffer,Mark Planner, Lucia Giannetta, Paul Kreppel, Nancy McGraw,Patti Mariano, Peggy Gordon

Stephen Schwartz & Paul Shaffer

Laurel Harris

Stephen Schwartz & Scott Coulter

Stephen Schwartz with, Dilla Stein, Paul Kreppel,Lucia Giannetta, Margot Bingham, Adam Jacobs, Scott Coulter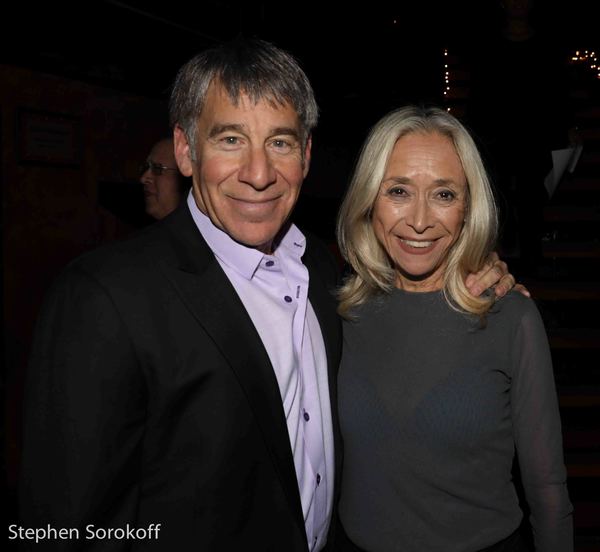 Stephen Schwartz & Eda Sorokoff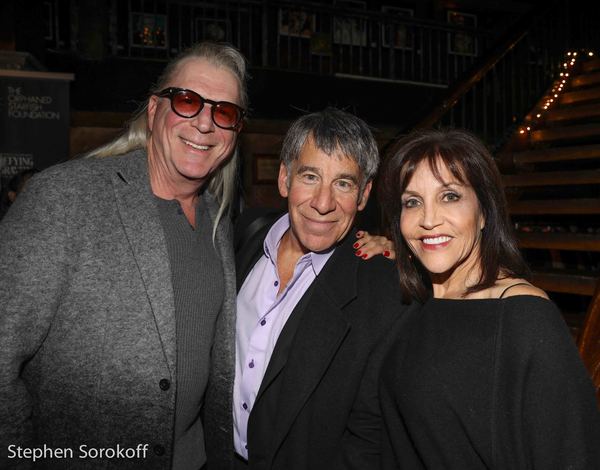 Ron Abel, Stephen Schwartz, Joan Ryan