Photo Coverage: Dresser Appreciation Day at Color Purple
"We wanted to show our dressers how much they mean to us," said Felicia P. Fields, who, along with cast members LaTrisa A. Coleman, Krisha Marcano and Angela Robinson, organized the first "Dresser Appreciation Day," celebrated between shows of The Color Purple on Wednesday, October 11 at the Broadway Theatre.
All fourteen dressers were invited to a buffet dinner and surprise party in the lower lobby, paid for the by the cast. Brandon Victor Dixon and Kimberly Ann Harris contributed delicious home-made desserts; Doug Eskew and Bobby Daye tended bar (non-alcoholic!); while other cast members served the dressers at a long banquet table, (provided by Rick Dalcortivo), festooned with party balloons and floral centerpiece. Spirits ran high during high during the 90 minute celebration. At half-hour, everyone was backstage to prepare for the evening's performance.
Felicia P. Fields, who portrays Sophia, said at the end of the evening: "You (the dressers) are really underappreciated. While we (the cast) get to go out in front of the footlights every night, the dressers work backstage, without any applause, to make sure we look our best. You have to put up with good days, bad days and egos of all sizes, and you're always wonderfully supportive. In fact, we couldn't do the show without you." Fields hopes Dresser Appreciation Day spreads to other shows and becomes an annual event.
Dressers at The Color Purple include Dora Bonilla, Renee Brunson, Fred Castner, Christina Dailey, Suzanne Delahunt, Tracey Diebold, Valerie Frith, Maureen George, Betty A. Gillispie, Allison Goodsell, David Grevengoed, Lizz Hirons, James Hodun, Dora Suarez and Jay Woods.
Visit www.colorpurple.com for more information on The Color Purple.
Photos by Walter McBride/Retna Ltd.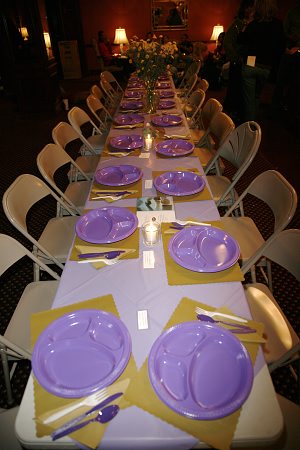 Darlesia Cearcy and dresser Valerie Frith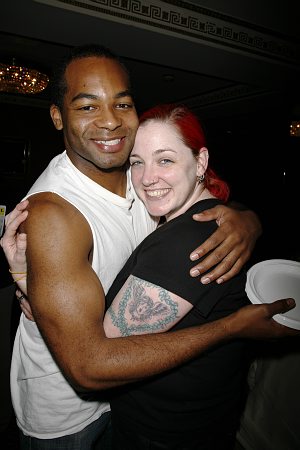 Brandon Victor Dixon and dresser Lizz Hirons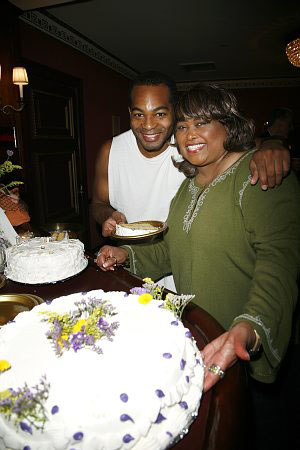 Brandon Victor Dixon and Felicia P. Fields

Brandon Victor Dixon and Felicia P. Fields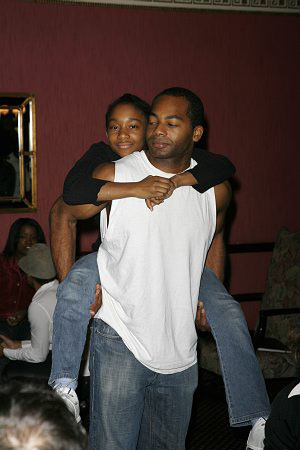 Brandon Victor Dixon and Zipporah G. Gatling

Valerie Frith and Felicia P. Fields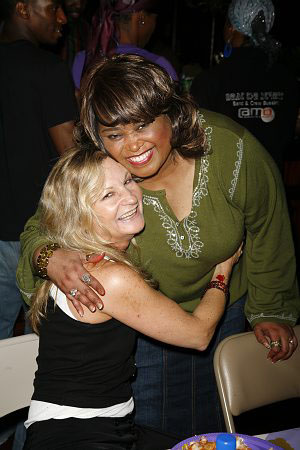 Dresser Debbie Cheretun and Felicia P. Fields

James Harkness, Charles Gray and Maia Wilson with dresser James Hodun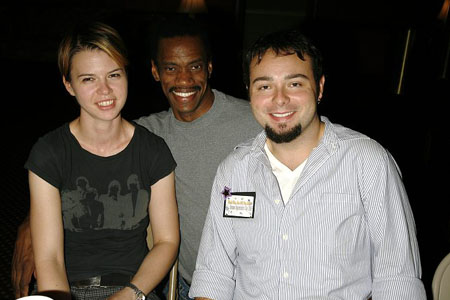 Tracey Diebold, Charles Gray and Jay Woods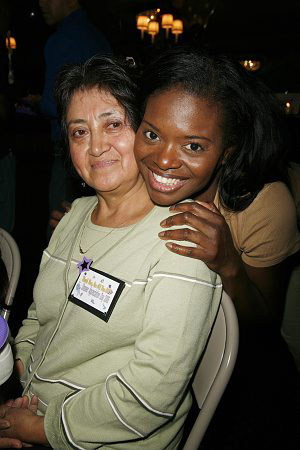 Dresser Dora Suarez and LaChanze

LaChanze and Betty Gillispie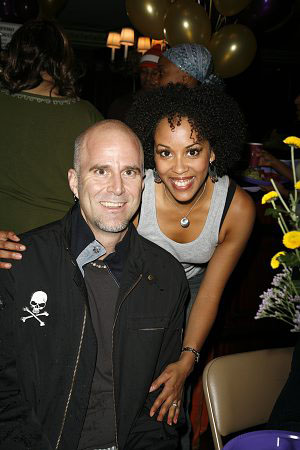 dresser Fred Castner and Krisha Marcano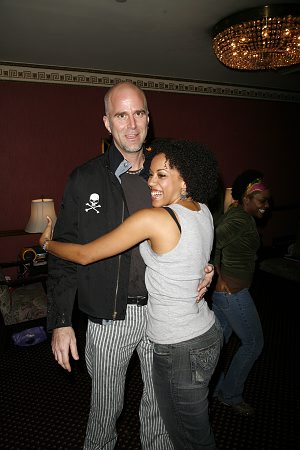 Fred Castner and Krisha Marcano

Virginia Ann Woodruff and Dora Bonilla

Zipporah G. Gatling, Sonja Suzuki (dresser), Chantylla Johnson & Ricky Smith

Elisabeth Withers-Mendes and director Fred Castner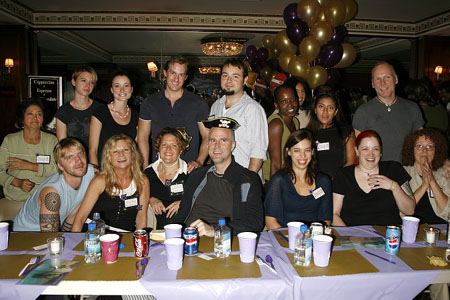 Dressers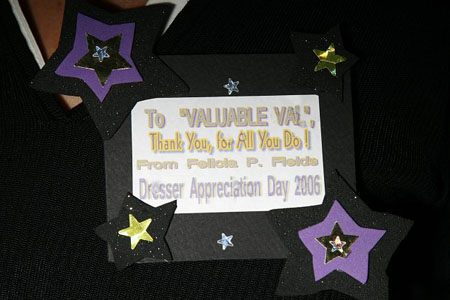 Related Articles