Photo Coverage: Career Transition for Dancers at Sardi's
On February 15th, the Shubert Organization and Career Transition for Dancers hosted Hope Clarke, Mercedes Ellington,
Francesca Harper
,
Ken Roberson
,
Allyson Tucker
,
Karen Ziemba
and approximately 90 other Broadway dancers in a between-show get-together at the Eugenia Room at Sardi's (234 W. 44th St.).With offices in New York and Los Angeles, Career Transition for Dancers has helped over 3,000 professional dancers identify their unique talents in preparation for establishing new careers when dance is no longer an option. Since its founding in 1985, the organization has provided more than 36,000 hours of one-on-one career counseling - at no cost - and has awarded over $2 million in educational scholarships. CTFD also provides dancers with specialized services that include seminars, workshops, support groups, resource centers, a toll-free hotline, website, and National Networking Directory. For more information on the organization, visit
www.careertransition.org
.
Randy Davis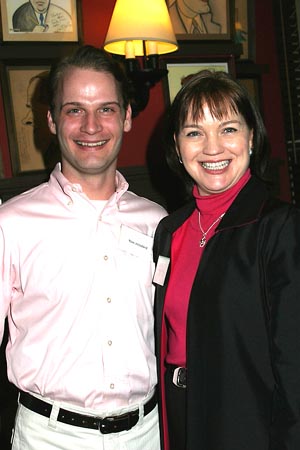 Ron Woodard and Suzie Jary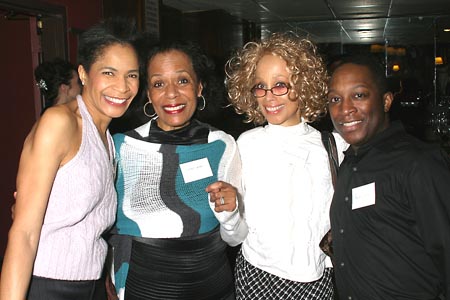 Allyson Tucker
, Hope Clarke, Mercedes Ellington, and Randy Davis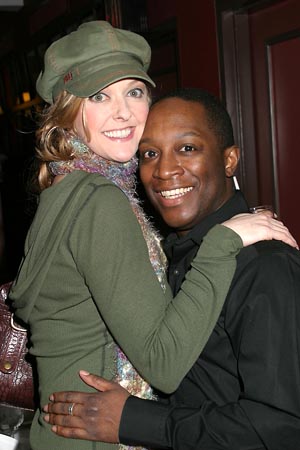 Angie Schworer
and Randy Davis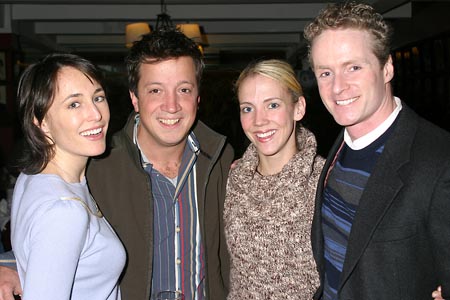 Courtney Young, Stacey Holt, Angie C Creighton, and Brian O'Brien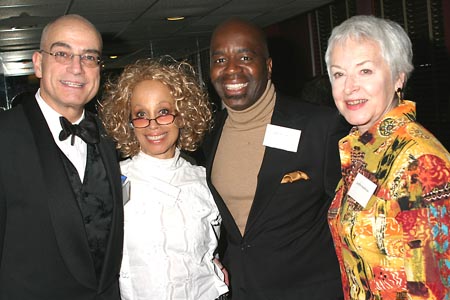 Alexander J Dubé, Mercedes Ellington,
Ken Roberson
, and Judith Anderson
Tracy Generalovich and Lanene Charters
Renée Monique Brown,
Meredith Akins
, Angela Ara Brown, and Gabriel Croom
Francesca Harper
and Lauren Gordon
William Dale and Justin Greer
Allyson Tucker
,
Francesca Harper
, Mercedes Ellington,
Ken Roberson
, and Hope Clarke
John Eric Parker
,
Michelle Kittrell
,
Rashad Naylor
, Michael Cunio, and Michael
James Scott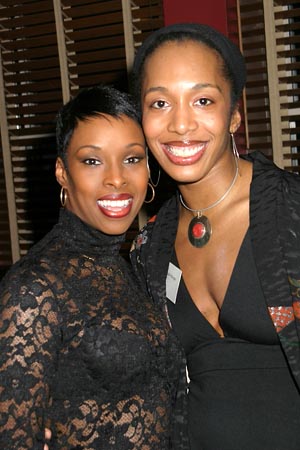 Brenda Braxton and
Francesca Harper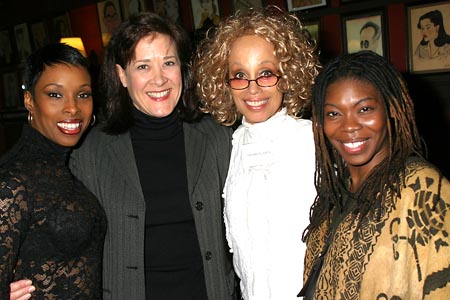 Brenda Braxton,
Karen Ziemba
, Mercedes Ellington, and
Darlesia Cearcy
Karen Ziemba
, Mercedes Ellington,
Ken Roberson
, Hope Clarke,
Francesca Harper
, and
Allyson Tucker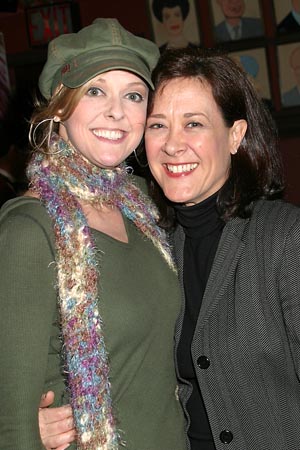 Angie Schworer
and
Karen Ziemba
Lauren Gordon welcomes Justin Greer and Randy Davis to speak about their experiences with Career Transition For Dancers
Justin Greer