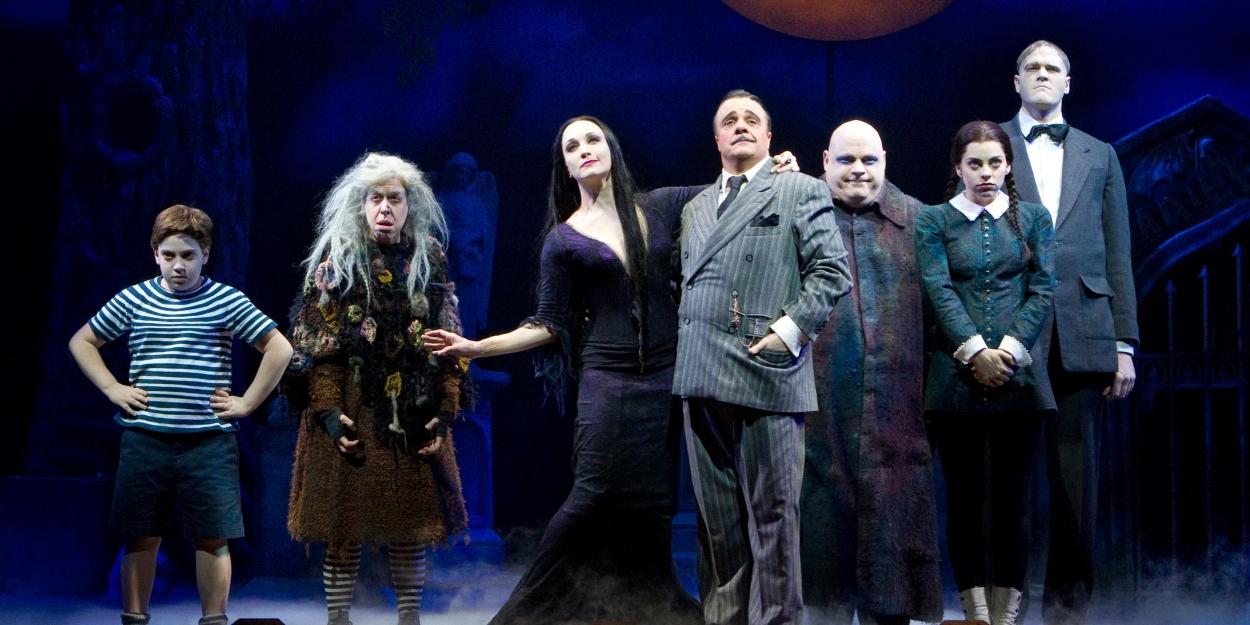 Pennsylvania School District Vetoes Production of THE ADDAMS FAMILY
On Tuesday night, the board voted 2-7 to not approve a production of Andrew Lippa's musical adaptation of the iconic property for 2024.
A voting board in the school district of Northern Lebanon, Pennsylvania has vetoed a proposed production of the popular musical, The Addams Family.
On Tuesday night, the board voted 2-7 to not approve a production of Andrew Lippa's musical adaptation of the iconic property for 2024.
Board members who voted against the show expressed concerns over some of the musical's darker themes, which include sequences involving cartoonish depictions of violence and smoking.
Board member Troy Williams, a local pastor who voted against the show, expressed his belief that the show has no place in the district despite its widespread popularity with school and community theatre groups, including several recent productions in nearby high schools.
"The question at hand is," he said, "is the musical appropriate for the students, faculty, staff, parents and community at large for the Northern Lebanon School District? And the answer is no...There are a number of songs, scenes, lines and phrases I do not want to promote within our district."
Fellow board member Nathan Erdman told Penn Live that he felt now was not the appropriate time to present this material, stating, "I just think in my own opinion, there's a lot of other great musicals or great scripts we could choose from and at this time, with our climate and culture, I'd like to see a different one picked out."
Members who voted in favor of the show include Michelle Bucks who told reporters, "No matter what musical we choose, somebody somewhere is going to have discomfort with it...That doesn't necessarily mean that it is inappropriate for the entire school and entire community."
Board President Barry Naum feels that the show isn't appropriate for a school setting.
"I know that I would enjoy seeing this play in a community theater or some other context," he said. "But when it comes down to it, we are not a community theater. We are a school."
Some board members proposed edits to the material, while others felt editing would do little to stem the issue given the darker themes and situations inherent to the Addams Family brand. Edits to licensed works must also be submitted to and sanctioned by rights holders.
THE ADDAMS FAMILY features a book by Marshall Brickman and Rick Elice (librettists of the 2006 Tony Award-winning Best Musical, Jersey Boys), music and lyrics by Drama Desk Award winner Andrew Lippa (The Wild Party).
In this original story, the famously macabre Addams Family is put to the test when outsiders come to dinner, hurling Gomez, Morticia, Wednesday, Pugsley, Fester, Grandmama and Lurch headlong into a night that will change the family forever.
In a prolific career spanning six decades, Charles Addams created several thousand cartoons, sketches and drawings, many of which were published in The New Yorker. But it was his creation of characters that came to be known as The Addams Family that brought Addams his greatest acclaim. With a unique style that combined the twisted, macabre and just plain weird with charm, wit and enchantment, Addams' drawings have entertained millions worldwide and served as the inspiration for multiple television series and motion pictures.