Open Calls and Opening Doors- Tips for the Audition Room
"The results of our auditions do not equal our success."
I first started auditioning in NYC in 2000. I was still in college and would take the Chinatown bus from Philadelphia up to NYC because it was $10 and that's what I could afford. I'd have my backpack stuffed with anything I might be able to fit into the bag- water bottle, resume and headshot and my enormous book of sheet music. I think I had about 20 songs in there even though I only really used one song- a 32-bar cut of the song "Bigger Is Better" from the campy revue When Pigs Fly. It was sung by my hero, John Treacy Egan. John was everything I wanted to be. He was also a heavyset guy that was naturally funny and had a career that I dreamed of having myself.
Back in the day, most of the open calls I went to were held at the old Chelsea Studios on 26th Street. We'd start lining up outside early in the morning. I never was able to get out of bed on time to be the first one there, but I remember an open call for Les Miz where the woman at the very front of the line got there at 3:15 am. I hope she booked it cause that is commitment to the barricade y'all. Most of the time there were a few hundred other hopefuls, though it felt like thousands.
At first, I had a very hard time learning how to stay out of my head. I'd compare myself to everyone and not in a healthy way. I'd see the other boys there and they'd all look so handsome and put together. I'd sneak a look at their resumes and feel less than for not having credits or a NYC area code (believe it or not it was seen as important to have a New York number). And then I'd wait for my 30 seconds in the room. In those 30 seconds I'd try to show them every trick I had. "Look at how high I can belt!" "OMG, aren't my choices HILARIOUS?!" I wasn't focused on if I was right for the show. I just wanted to be seen by anyone. Sometimes it worked. Most of the time I wouldn't hear anything other than, "You will work forever once you turn 30," which is not what a 20 year old wants to hear. I wanted to work now. I wanted to show my hometown that I followed through with my dreams and it didn't matter if I was short, overweight and had pre-mature hair loss. I could do anything.
It took about a year of auditioning before I started to see things differently and came up with a plan. I started observing that the rooms we were auditioning in were pretty small and the people behind the table were sitting there for 8 hours as hundreds of people came in and out of the room, belting as high as they possibly could. I thought that might be overwhelming and their ear drums might be bleeding by the end of the day.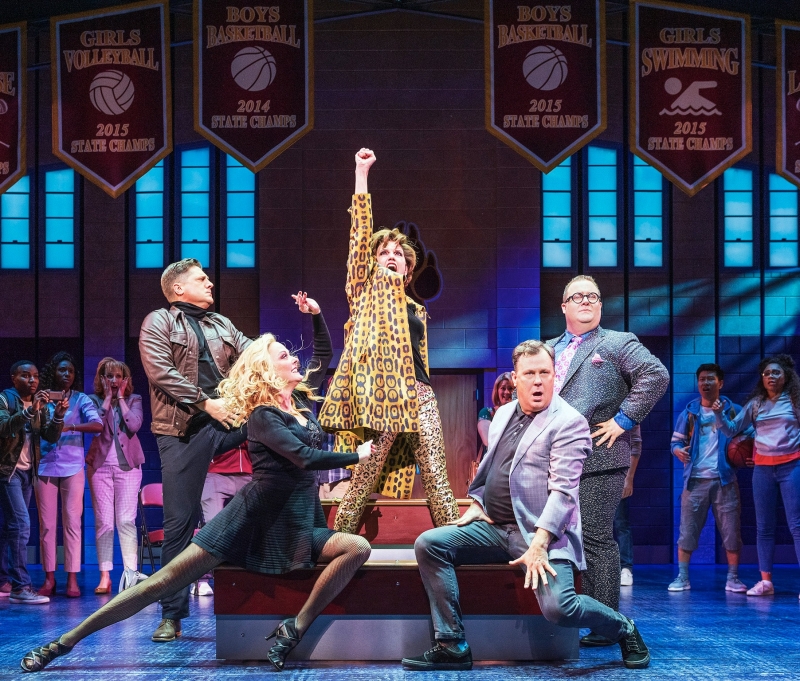 So how do you make yourself standout? How do you get them to remember you?
I started taking a class with Craig Carnelia. He is one of my favorite composers. He became my mentor and now I am lucky to call him my friend. These classes were filled with other young hopefuls and Broadway vets. I'd take class with other newbies like Annaleigh Ashford and Andrew Samonsky as well as Broadway stars like Sutton Foster and Lisa Brescia. The class was acting through song. I hadn't really put together that in being a Musical Theatre performer, our job is to tell a story... not just sing well. In class it didn't matter how you sounded. What mattered is how you could honestly connect to the material.
I focused on songs that I loved and spoke to me.
Even if the notes weren't high and loud. I chose songs that I knew I could connect with immediately. And I chose to focus on using my 30 seconds to tell a story. I learned to trust that they'd be able to tell that I could sing and that if they needed to hear me belt higher or see my vocal range, they would ask for it. I wanted to give them a break from the 300 other people belting as high as they could and invite them to hear the story of a song that I connected with. Sometimes it would be Joni Mitchell; sometimes it would be from a small show that not everyone had heard of.
I also stopped going in for every single thing that I could.
Why am I going in for Evita at Riverside Theatre? I am not right for Evita in any way shape or form. Could I sing it? Sure. Could I book it? No. So why waste a day hoping I get in the room for 30 seconds. But YES, I should go in for Jekyll & Hyde at Media Theatre. Not only is that show filled with character types. But it is contemporary musical theatre, for which my voice fits perfectly. Not only that, John Treacy Egan was in the OBC! Remember my original audition song from the beginning of the article? That was John's song. Could I sing it? Sure. Could I book it? YES.
I focused on being seen by the right people when it was something I was right for.
Part of our job is respecting the other side of the table. They have a job to do and that is to cast a show. If you aren't right for the show, they are just waiting for your 30 seconds to end so they can continue casting the show they are working on. Sure, they might say, "Hey, I could use them in this other show," but chances are small that that will happen during a busy 8-hour open call.
My advice is: quality over quantity.
Take the pressure off yourself and save your energy for other things that are just as beneficial such as a class. You don't need to hit every audition on the planet. Focus on the shows that you are right for. Focus on the casting offices that are casting the shows you are right for. Find material that you love and can tap into when you hear the first chord. And tell them that story. Trust that they will know you can sing the second you open your mouth. When they need to hear more, they will ask. Believe me.
Last but not least, give yourself a pat on the back and some self love.
What we do is emotionally, financially and physically hard. Our only job at auditions is to show up prepared, passionate and present. That is our success. That is something that makes you stand out. By giving them a great option, we are respecting the jobs of the people behind the table and we are respecting our time and energy. The results are out of our control. The results of our auditions do not equal our success. Just show up and give the fierce option that is you and then onto the next one.
In closure, we are not each other's competition. We are each other's community. Now go out there. Be you. Be kind. And trust that you are nailing it.
Note: Craig Carnelia doesn't teach class anymore but he wrote an amazing book that I highly recommend called 'The Reason to Sing: A Guide to Acting While Singing'. I just reread it and it is a game changer.
---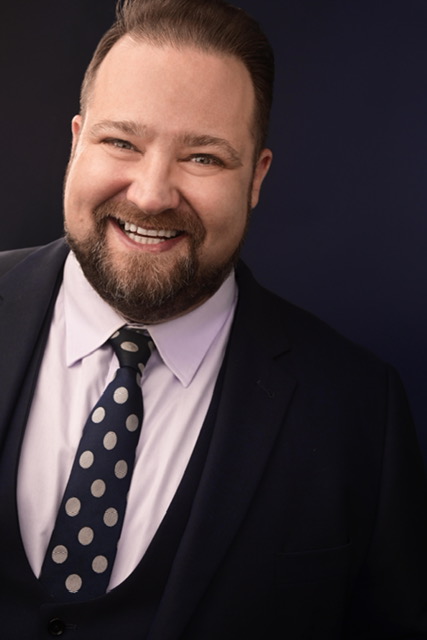 Josh is an actor, writer, improviser and audition coach based in NYC. His coaching clients have booked co-star, guest star and series regulars on TV shows, films and many Broadway and National tours. You can find him on Instagram at @Josh.Lamon.
He can currently be seen in Encores! production of Dear World. Other acting credits include: BROADWAY: The Prom*, Groundhog Day*, Finding Neverland*, Elf and Hair*. SHAKESPEARE IN THE PARK: Into The Woods OFF-BROADWAY: A New Brain*, Little Miss Sunshine, Little Me!, Emojiland* and February House (The Public). TV/FILM: Here Today (Dir. Billy Crystal), The Marvelous Mrs. Maisel, The Blacklist, The Good Fight, 30 Rock, Deadbeat, Inside Amy Schumer. REGIONAL: Wild (Opposite Idina Menzel) at A.R.T, Pre-Broadway production of Trading Places (dir. Kenny Leon) at The Alliance, Something Rotten (Nostradamus) at Sacramento Music Circus and Sondheim's acclaimed revival of Road Show at Signature Theatre. Podcast: 'Josh Swallows Broadway' on the Broadway Podcast Network. www.JoshLamon.com *Original Cast Recording